Community Health
Diversity recognition highlights Ohio State's progress building a foundation of cultural competency
Editor's note: This article is part of a series for The Ohio State University Wexner Medical Center's 2022 Health Equity and Anti-Racism annual report. Read all stories in this series on the Anti-Racism Initiatives page.
---
As employee demand for diversity information grows, The Ohio State University Wexner Medical Center and Health Sciences Diversity Council has been in a strong position to provide ample resources that tackle a broad range of diversity issues.
Milly Valverde, co-chair of the council, says increased social consciousness about disparities and inequities has led to more and more employees wanting additional training modules to learn about and find ways to encourage diversity, equity and inclusion. Over the past decade, the council, which develops annual diversity training for faculty and staff, has built a foundation that has allowed it to answer with a range of options that meet people where they are.
In fiscal year 2021, the Diversity Council offered a variety of enhanced options in two tracks: "anti-racism and cultural awareness," and "equity and inclusion." More than 22,000 staff members completed 36,412 training sessions, marking a 36% increase over the previous year and demonstrating strong engagement and commitment. While medical center staff and faculty are required to complete one option from the curriculum, more than 5,000 staff members completed multiple options.
Nearly 16,000 completed either an online, recorded or instructor-led course on implicit bias, with the vast majority selecting "Understanding and Interrupting Implicit Bias," a session created in collaboration with the university's Kirwan Institute for the Study of Race and Ethnicity.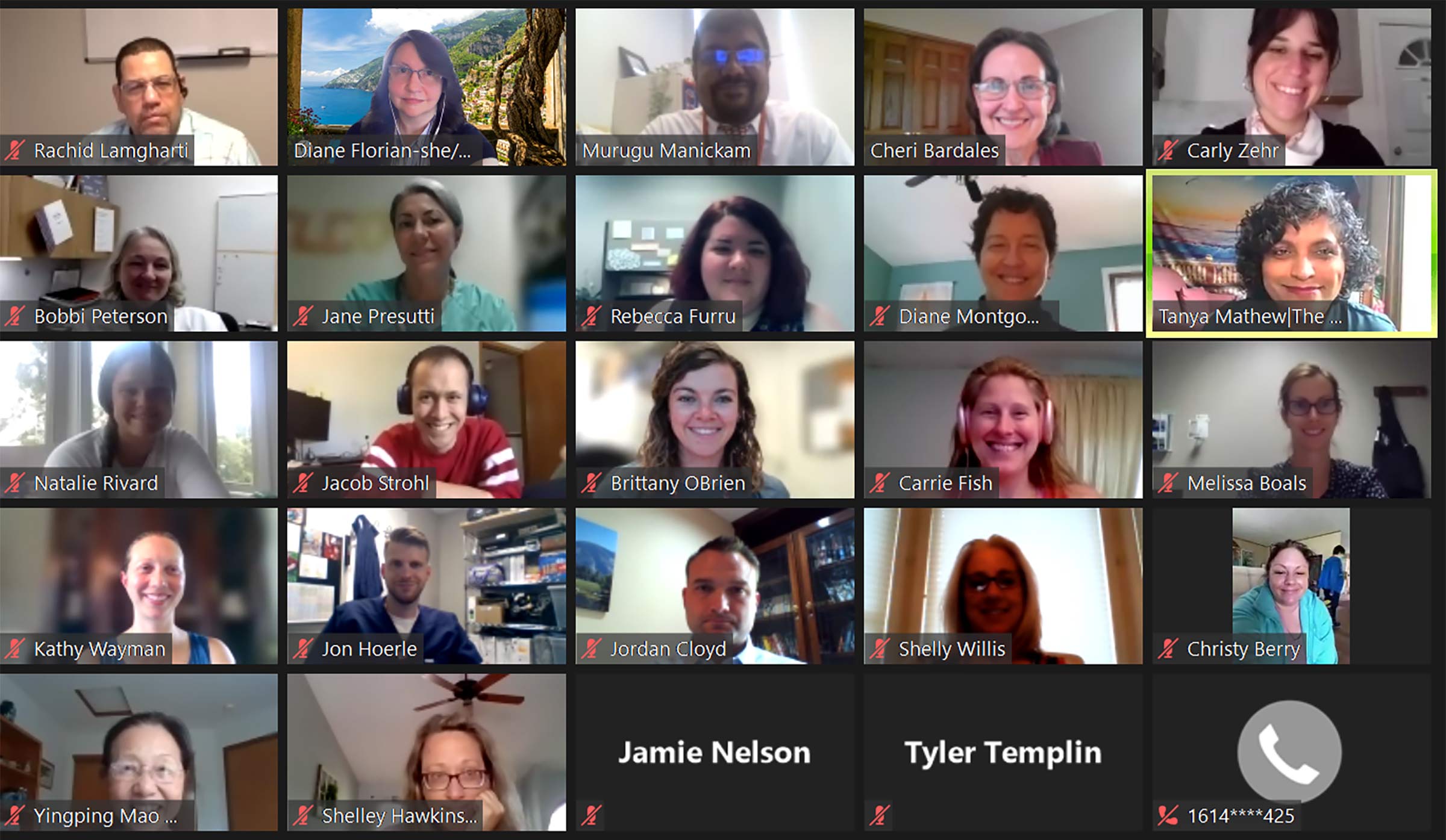 To further encourage deeper learning, the council introduced a new recognition program. The Certificate of Inclusive Excellence offers three levels, indicating the amount of participation: Partner level requires completion of six options, Champion level requires 12 options and Ambassador level requires 16 options plus a capstone project. In the program's inaugural year, faculty and staff earned 280 certificates.
Terri Taylor, LSSGB, CAPM, was the first medical center staff member to achieve the Ambassador level, with a capstone that shares what she learned. She's a process engineer for The Ohio State University Health Plan, a workgroup member of the plan's member-facing Health Equity Outcomes Workgroup and chair of its staff-facing Inclusion, Diversity, Equity and Awareness Council.
Some of the positive change in training participation can be attributed to this monumental time in history, with social unrest drawing increased attention to racism, Valverde says. Further, with people spending more time at home due to COVID-19, they've had more opportunity to engage and want to participate in activism.
"People just became more aware and wanted to learn more," she says. "People expressed a lot of stress and distress, saying, 'What can I do? What else can I do to help, because this is not right. As one individual in this world or in this country, what can I do to make things better, so that we can eradicate racism?'"
As part of its process of developing curriculum, the Diversity Council responds to information gathered in employee engagement surveys, a measure of employee satisfaction. It also seeks feedback from various stakeholders, including employee resource groups, the Office of Institutional Equity, diversity vice chairs from departments across the medical center and health sciences colleges, Interpreter Services, and Chaplaincy and Clinical Pastoral Education.
Curriculum priorities for the coming year are implicit bias mitigation and active bystander training, with a goal of providing additional strategies that participants can actively use to address biases and counter racism. About 20 different options in those and other categories will be offered. Providing an array of options helps to meet each individual where they are in their journey.
Looking ahead, the council will also apply the engagement survey data to further foster and support an inclusive workplace climate.
In the next year, the council's Climate Committee plans to analyze survey results to determine the highest- and lowest-performing medical center departments on five items specific to diversity, such as "The person I report to treats all employees equally regardless of their background" and "All employees have an equal opportunity for promotion regardless of their background."
Valverde says the goal is to follow through with focus groups that can help the medical center learn from the top performers and provide guidance and training, solutions or resources to the departments that perform the lowest.
It's all part of a strong commitment to diversity that has gained national attention: Five of Ohio State's health sciences colleges have received INSIGHT Into Diversity's Higher Education Excellence in Diversity (HEED) Award.
The Ohio State Wexner Medical Center also ranks second among Ohio hospitals on Forbes' Best Employers for Diversity list; has for three consecutive years been named a Healthcare Equality Index leader by the Human Rights Campaign, which advocates for LGBTQ+ people; and is ranked the 14th most diverse medical school by U.S. News & World Report.
Improving health equity through anti-racism efforts
Read More