Community Health
Creating change from the inside: Workforce initiatives in diversity, equity, inclusion and justice at Ohio State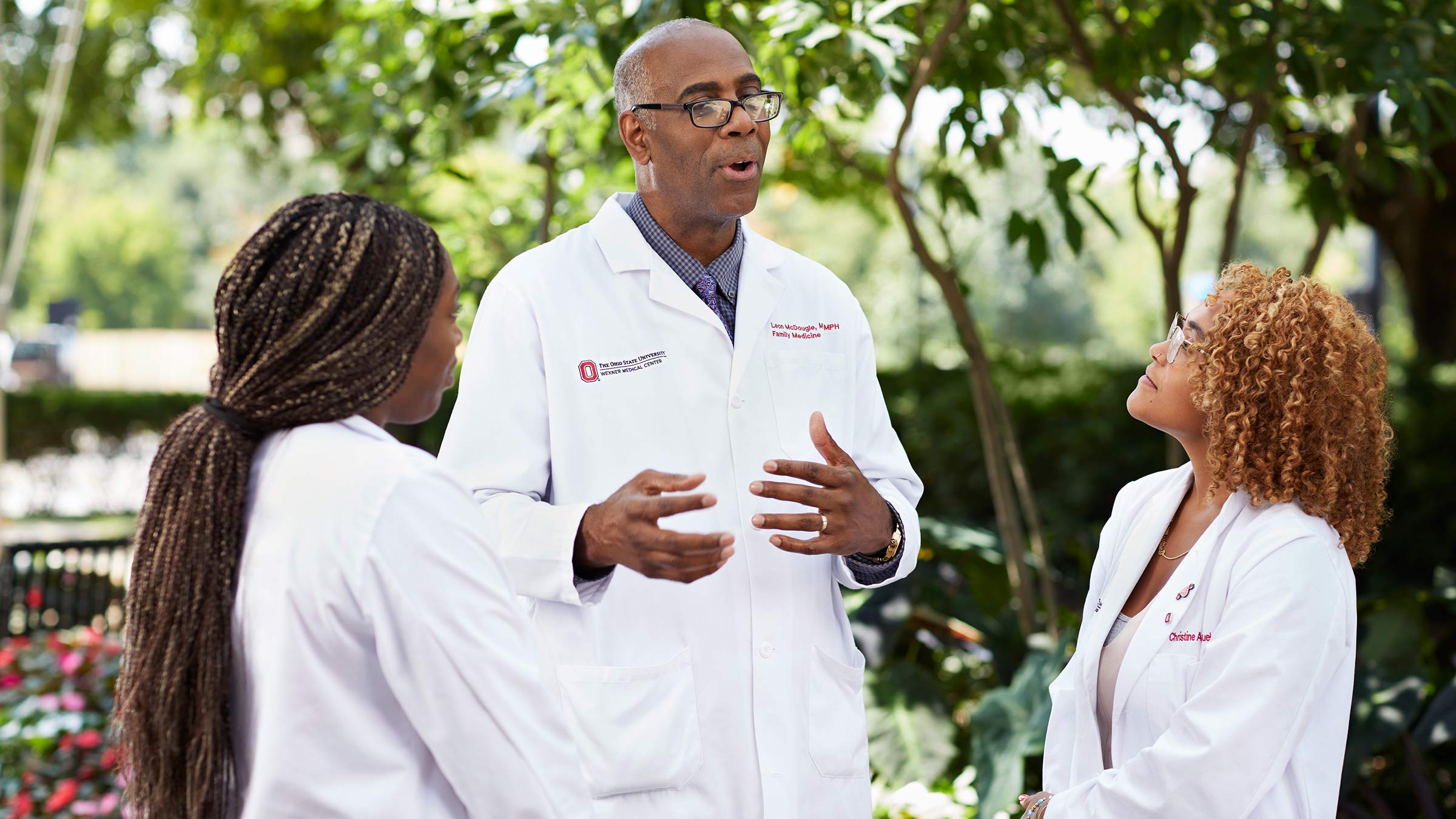 Editor's note: This article is part of a series for The Ohio State University Wexner Medical Center's 2022 Health Equity and Anti-Racism annual report. Read all stories in this series on the Anti-Racism Initiatives page.
---
Culture change doesn't happen overnight. But Milly Valverde can point to some concrete reasons she believes it's on the horizon.
One of the most significant changes came last year, when The Ohio State University College of Medicine leadership signaled strong support of diversity initiatives by funding the appointment of diversity vice chairs in each of the 28 college departments, says Valverde, who co-chairs the Ohio State Wexner Medical Center and Health Sciences Diversity Council.
What's unique about the appointments is that faculty are given protected time to do the work, and they're held accountable. They report to Leon McDougle, MD, MPH, the hospital's chief diversity officer, and Carol R. Bradford, MD, who serves as the Ohio State Wexner Medical Center's vice president for Health Sciences and dean of the university's College of Medicine.
Valverde says the commitment helps strengthen a foundation that's been built over the past decade, and she foresees the accumulation of efforts made by vice chairs paying off in the next three to five years.
"We are one of the first academic medical centers in the United States to elevate to that level of commitment, and so broadly," says Valverde, who has served on the Diversity Council for nearly a decade. "I'm excited about what's to come, because I know this added infrastructure is going to pay off."
Further prioritizing inclusion
The leadership team also has ensured that the Diversity Council has additional resources by providing protected time for its 35 members, made up of faculty and staff, to do their work. Further, alignment between the council and the Anti-Racism Action Plan has paved the way to approving three full-time positions in fiscal year 2023 to support the collective work. "The climate of wanting to be an inclusive excellence organization has been prioritized," Valverde says. "It's really rewarding to see that now we have more resources that we can count on to accelerate the building of a solid foundation."
Employee Resource Groups expand
One of the ways commitment has translated into initiatives is the rapid growth of the medical center's employee resource groups (ERGs), which serve to advance inclusiveness and strengthen sense of belonging among faculty and staff. During fiscal year 2021, the Diversity Council welcomed five new ERGs, doubling the total number to 10.
The newest groups:
APIDA – Employees identifying as Asian/Pacific Islander/Desi Americans.
Diversabilities – Employees with physical and/or mental disabilities.
SALAAM (Support Academic Leadership and Advocacy in Medicine) – Employees building awareness about cultural diversity, especially with regard to the Muslim community.
Veterans – Employees who are current or former members of the U.S. military.
Green Team – Employees pursuing sustainability initiatives and environmental justice.
The groups they join: Black Faculty and Staff, Hispanic/Latino, LGBTQ+, Women of Color and Young Professionals Network.
Groups work toward specific individual goals, and in 2021, they held the first-ever event sponsored by multiple ERGs: the Ohio State Wexner Medical Center's inaugural Juneteenth celebration, which is now an annual tradition.
Among many other highlights are the Hispanic/Latino group co-sponsoring a Virtual Latino Health Summit and the LGBTQ+ group fostering discussions that led to the inaugural Pride Month lighting of the hospitals and the Ohio State College of Medicine.
Diversabilities planned and received approval for a Neurodiversity Cultural Competency Training for employees. The Green Team's "Give Back" initiative in celebration of Earth Day collected 3,250 pounds of confidential documents for shredding, 5.3 cubic yards (the equivalent of a small dump truck) of electronics for recycling, 70 pairs of shoes and 50 pounds of batteries.
ERG members include employees who identify as the core group, have an affinity for related issues, are curious and want to learn or would like to be an ally or sponsor. To form a group, applicants must have at least 10 members, a mission, an articulated reason for forming and initial plans. Each group receives $5,000 in annual funding to use in support of its mission and must submit an annual report.
"We are trying to send the message very clearly that we want to create an organization of belonging, where people experience greater degrees of respect, collaboration, enjoyment and productivity at work," Valverde says. "It provides a community where you can be your authentic self."
Improving health equity through anti-racism efforts
Read More