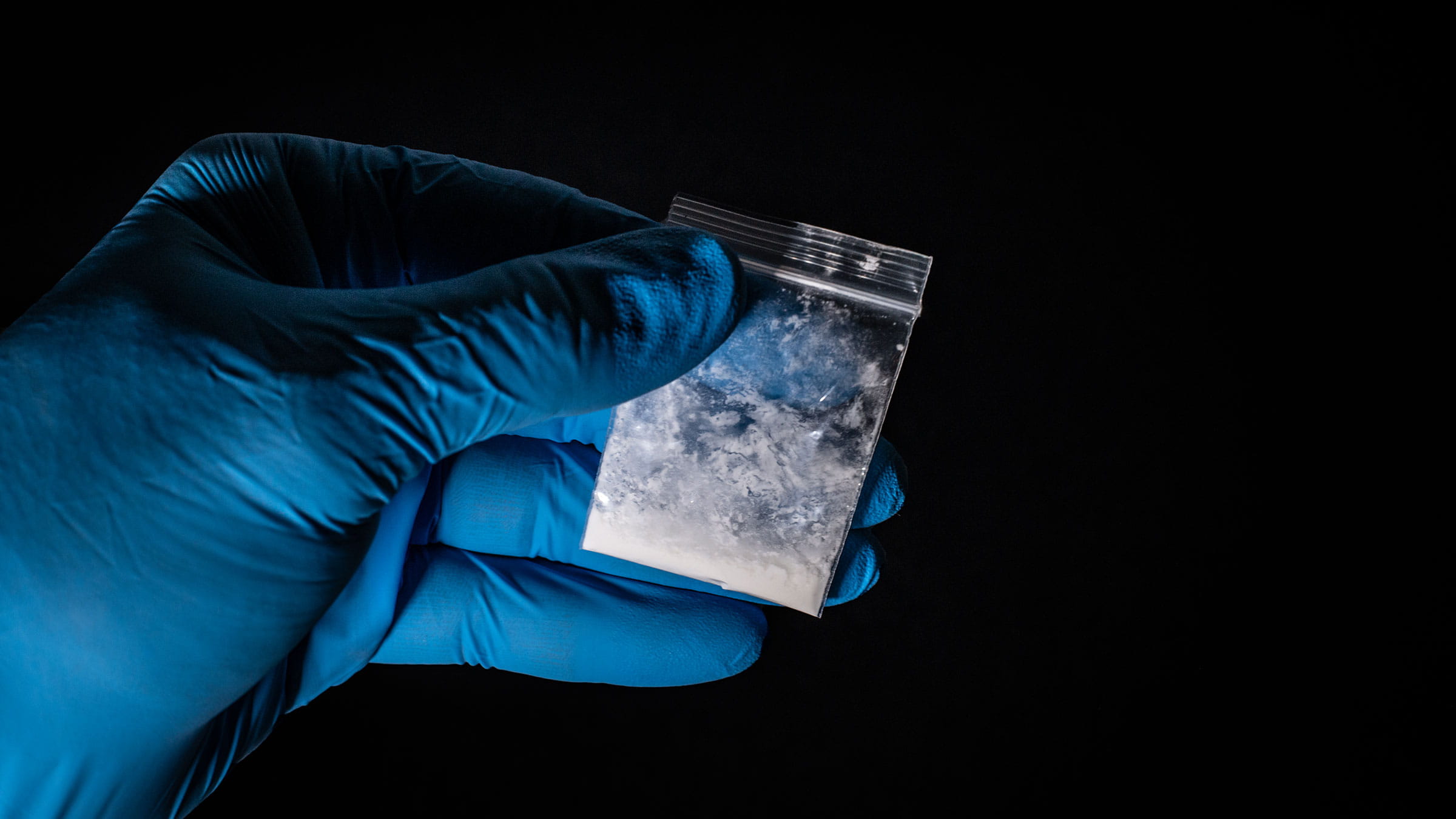 A substance that has gained significant attention over the past 10 years due to its association with a rising tide of accidental deaths is the opioid fentanyl. Fentanyl is 50 to 100 times stronger than morphine. Nearly all accidental overdose deaths involving fentanyl are caused by illegally manufactured fentanyl. New types of illegal fentanyl are being discovered by public safety officials on a regular basis.
A common question that arises due to the lethal nature of the substance: When to be concerned with fentanyl exposure? Let's review common myths and concerns about fentanyl and address the truths, including what symptoms to be aware of and when to act if you are exposed.
What are the different forms of fentanyl?
There are a variety of different forms of illegal fentanyl being disguised as other substances, such as pills that look exactly like common medicines for ADHD, anxiety or pain. Fentanyl is also being mixed into cocaine and methamphetamine. These products are sold to unsuspecting people, and many die from fentanyl overdose without ever knowing what they took.
Why is fentanyl dangerous?
Fentanyl is dangerous for a number of reasons:
It's unusually strong and cheap compared to other drugs.
Fentanyl's strength can vary widely from batch to batch, making it hard to know how much to take.
Because it's often hidden in or disguised as other substances and sold to people without their knowledge, many individuals who haven't built up a tolerance for opioids die after being tricked into taking it.
What are the risks of airborne fentanyl exposure?
The risks of dying from sniffing, smoking, swallowing or injecting fentanyl are high. Thousands of people will likely die this year after being tricked into using fentanyl disguised as another substance.
The risks of accidentally touching fentanyl or breathing it in through the air are very minimal.
According to the American College of Medical Toxicology (ACMT) and American Academy of Clinical Toxicology (AACT), in the unusual circumstance of significant airborne suspension of powdered opioids, a properly fitted N95 respirator or P100 mask is likely to provide reasonable respiratory protection.
ACMT and AACT also state that evaporation of fentanyl powder into a gaseous phase is not a practical concern, meaning that breathing air in a room where fentanyl powder is sitting undisturbed on a table is unlikely to harm you. However, if fentanyl powder is blowing around in the air for some unusual reason, standard N95 or P100 masks can offer protection.
What are the risks of fentanyl exposure through touch?
ACMT and AACT report that if the palms of your hands were covered with fentanyl patches, it would take approximately 14 minutes to receive 100 mcg of fentanyl (using a body surface area of 17,000 cm2, palm surface area of 0.5%, and fentanyl absorption of 2.5 mcg/cm2/h.
This extreme example illustrates that even a high dose of fentanyl prepared for transdermal administration (delivery of medicine through the skin) cannot rapidly deliver a high dose. The above calculation is based on fentanyl patch data, which overestimates the potential exposure from the drug in tablet or powder form in several ways.
What symptoms should you look for if you're exposed to fentanyl?
Key symptoms of opioid overdose include slow, shallow or stopped breathing, eyes with small pupils and decreased level of consciousness (i.e., unable to wake up or continuing to fall asleep). Fentanyl kills by disrupting your ability to breathe and decreasing the amount of oxygen that gets to the brain, causing hypoxia. Hypoxia can lead to a coma, brain damage or even death.
Should first responders, such as law enforcement officers and paramedics, and other health care workers be concerned about being exposed to fentanyl by coming into contact with users?
First responders and other health care workers provide critical services in stressful and often dangerous conditions. However, exposure to fentanyl by touching is unlikely to harm you, and fear of fentanyl exposure may actually prevent you from doing important work.
Our nation's leading toxicology experts have concluded that "the risk of clinically significant exposure to emergency responders is extremely low" and accidentally getting fentanyl on your skin is "unlikely to cause opioid toxicity."
"[First responders and health care workers] who may encounter fentanyl or fentanyl analogs should be trained to recognize the signs and symptoms of opioid intoxication, have the opioid overdose reversal medicine naloxone readily available, and be trained to administer it and provide active medical assistance," the American College of Medical Toxicology has said in a statement.
In the unlikely event of poisoning, naloxone should be administered to those with objective signs of hypoventilation or a depressed level of consciousness, and not for vague concerns such as dizziness or anxiety.
Should I carry Narcan/naloxone?
What should you do if you're exposed to fentanyl?
If exposed to fentanyl, you should seek medical attention immediately. You should also obtain an opioid overdose reversal kit (also called a naloxone or Narcan kit) from your doctor or pharmacy in case of emergency. In Ohio, you don't need a prescription for Narcan. Fentanyl overdoses can happen anywhere at any time. With Narcan, we can all be prepared to save a life.
We provide training and free naloxone kits at several hospital pharmacy locations
View locations