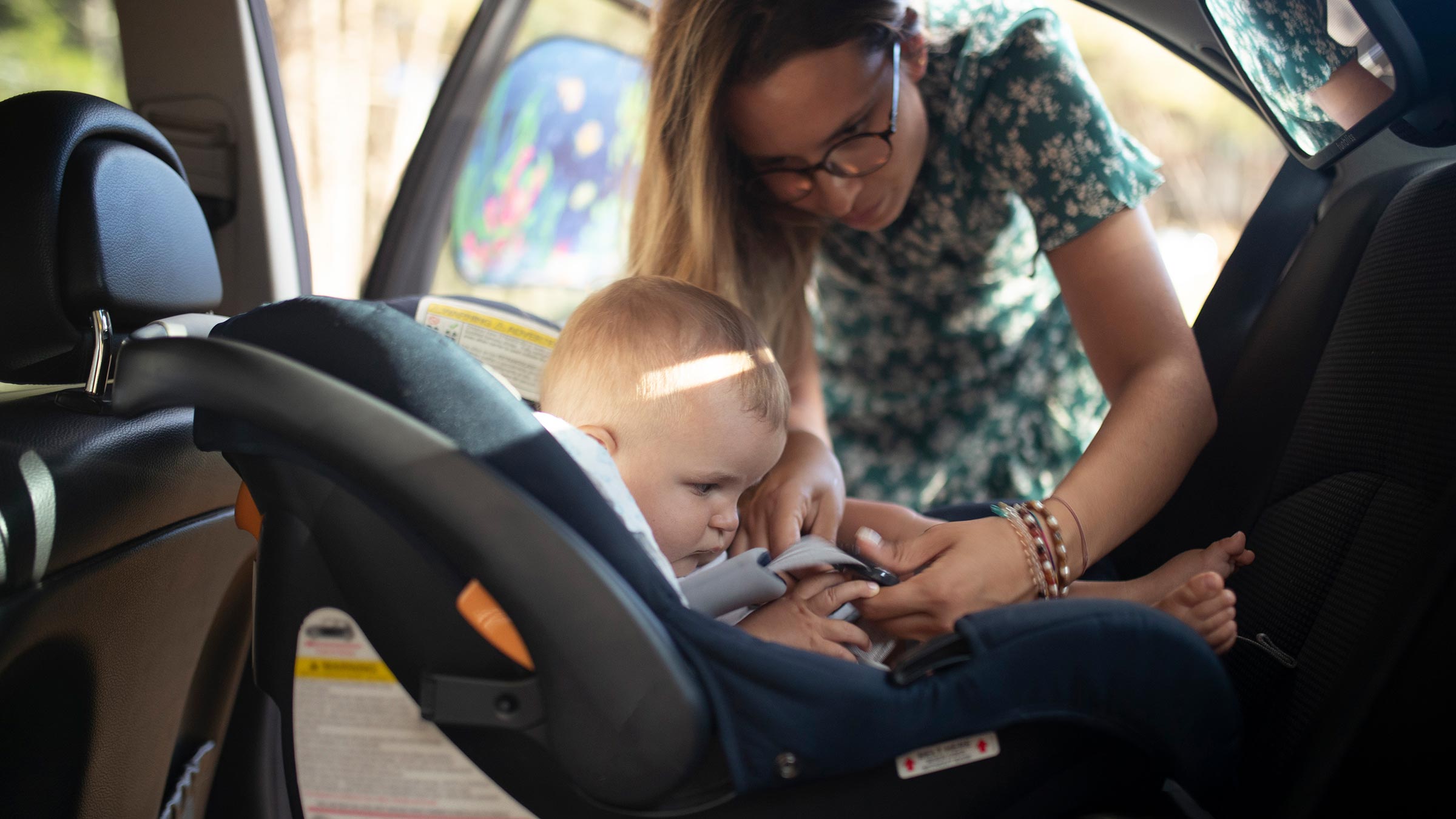 If you're a parent, you've probably installed a car seat for an infant or toddler. More than likely, you've stood hunched over an open car door and wrestled towels and maybe even pool noodles into crevices in between your car's actual seat and the car seat to get it to fit more securely. Finally satisfied, you loaded up your precious cargo, thinking they were protected.
Despite these best efforts, according to injury prevention research, more than three out of four child restraint systems (CRS) in the United States are installed with at least one error, or they don't fit properly in vehicles more than 40% of the time.
Thankfully, there are experts in industry and academia, including at The Ohio State University, who work together to improve child safety. They share research and findings with those who manufacture and regulate vehicles and car seats so they can improve product design, policy and education. This includes gauging if caregivers actually understand the instructions that come with car seats and providing continuing education training to certified car seat inspectors doing safety checks in the community.
Founded in 2005 by researchers at Children's Hospital of Philadelphia (CHOP), with support from the National Science Foundation, the Center for Child Injury Prevention Studies (CChIPS), has been led by Ohio State and CHOP since 2010. This center studies many topics related to child passengers and teen drivers with a goal of creating evidence-based safety improvements.
One recent study conducted at Ohio State collected samples from 61 different vehicles and 59 child car seats currently on the market and identified the most common sources of incompatibility. Car seat manufacturers can apply this new knowledge and make adjustments to car seats currently in development.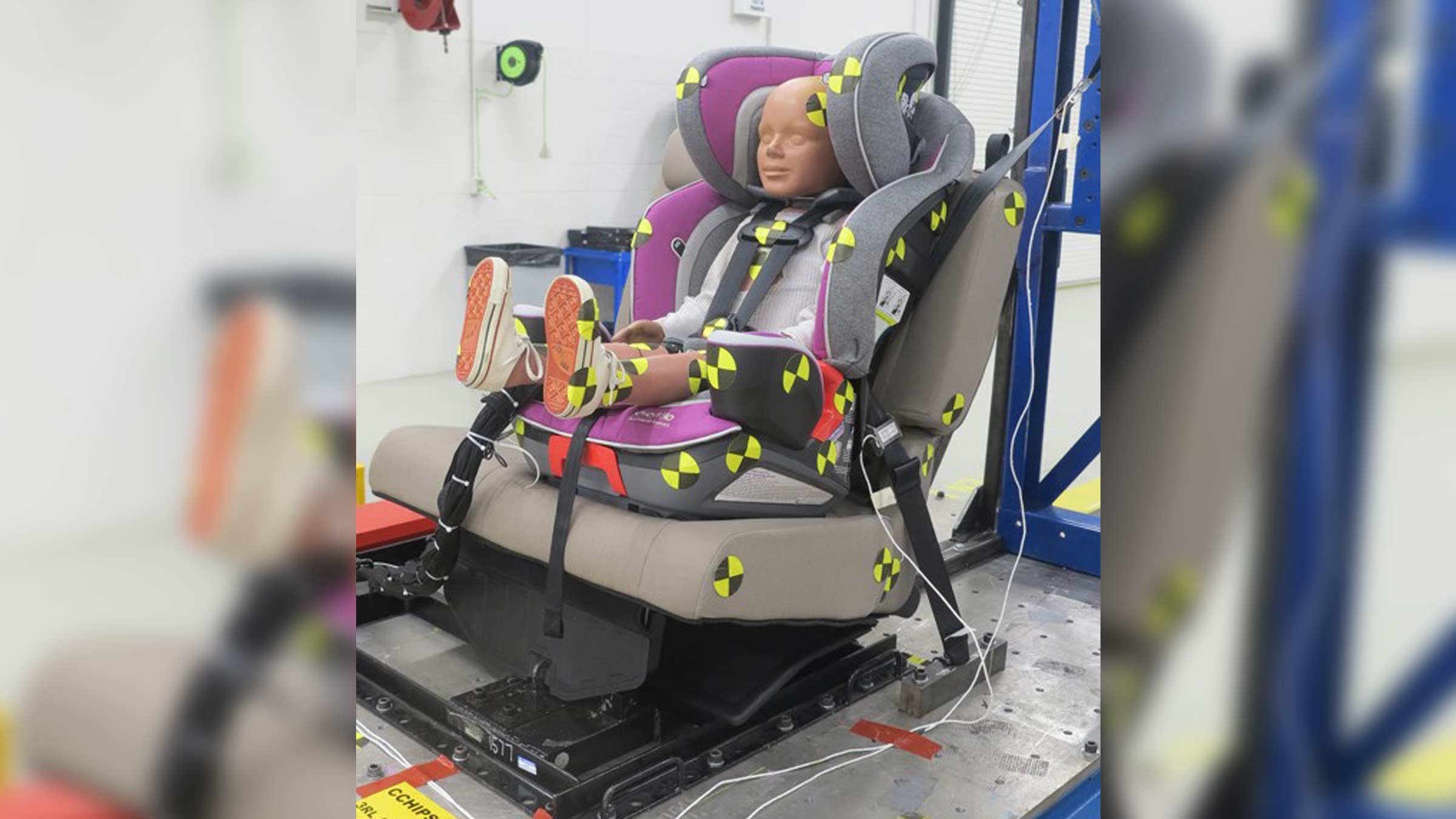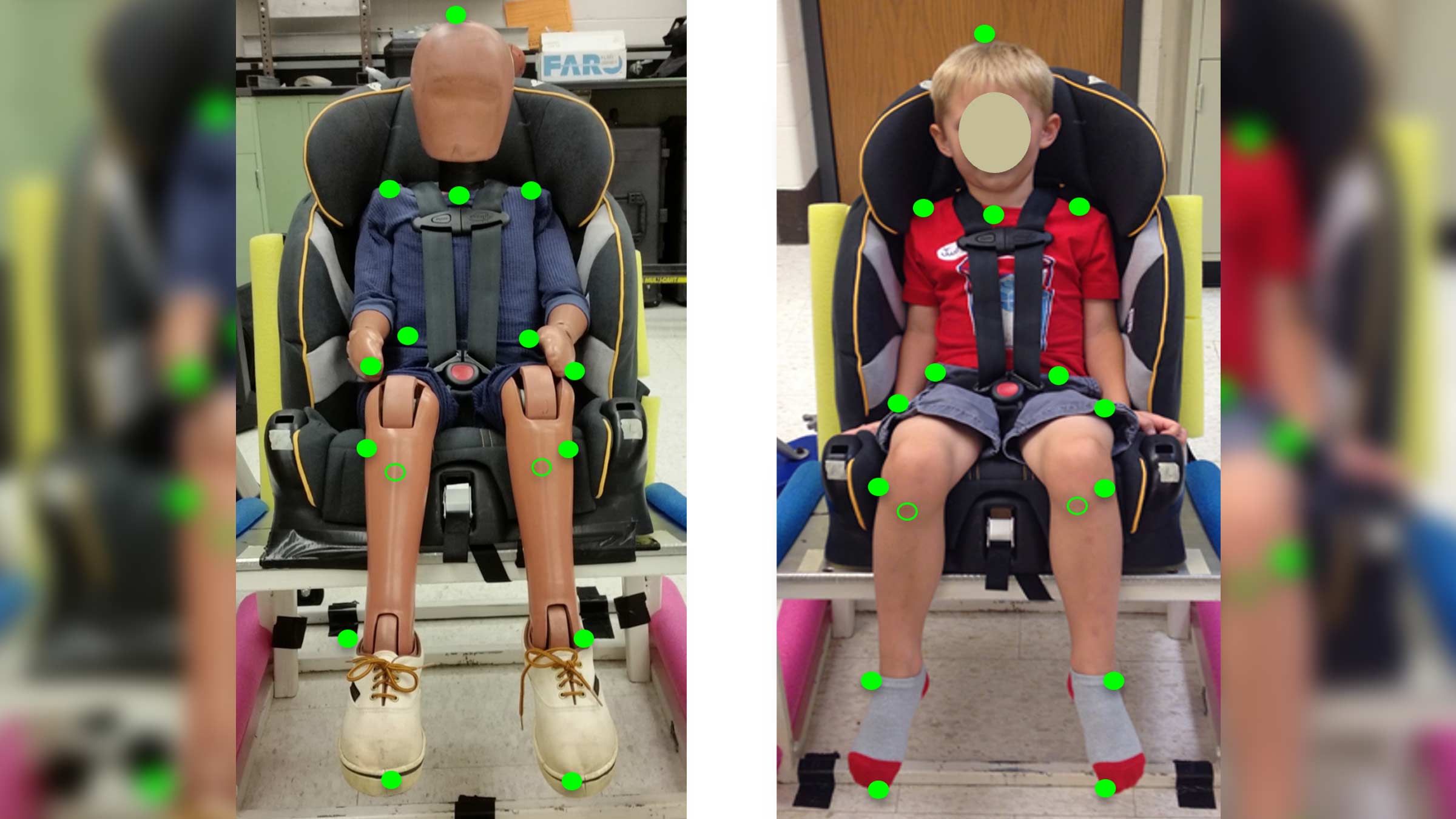 A unique academic-industry collaboration to improve children's car seat safety
Julie Mansfield, PhD, CChIPS co-director and assistant research professor at the Ohio State University School of Health and Rehabilitation Sciences, says rigorous research and collaboration is what drives innovative solutions to prevent injury in children and young adults.
"What we bring to the table is how to run experiments, how to collect data along with real-world experience in bridging gaps between separate areas of industry," Dr. Mansfield says. "We conduct research and incorporate industry mentors' feedback to make sure the data are scientifically valid, applicable and relevant."
Much of this research takes place at the Injury Biomechanics Research Center (IBRC) a multi-disciplinary research center dedicated to investigating the relationships between human injury and physical mechanical properties. It's one of the most diverse testing facilities in the country. There, undergraduate and graduate students from various engineering and health science disciplines work on data collection and analysis and collaborate on new ideas while learning the ropes of interdisciplinary research under the mentorship of the CChIPS Industry Advisory Board (IAB).
Kristy Arbogast, PhD, CChIPS co-director and professor of Pediatrics at CHOP and the University of Pennsylvania, values the collaborative nature of the partnership.
"By combining the efforts of talented researchers from both Ohio State and CHOP, CChIPS is able to offer unique multi-disciplinary insights to its industry partners," Dr. Arbogast says. "Multiple projects have been conducted collaboratively across the two institutions resulting in more robust solutions that will keep our youth safe on the roads."
Dr. Mansfield says everyone in the field benefits from CChIPS' high-tech tools, such as computational modeling, driving simulators, access to crash testing facilities and by their being able to leverage a large national database of driving data. In the case of child-restraint systems, the researchers try to apply technical data to understand how a real child's body would react in a crash.
"That way we ensure child restraint systems protect actual children and not just crash test dummies," Dr. Mansfield says.
Families come into the center to be measured for height, variations in shoulder width and flexibility to compare these measurements with the way the crash test dummies bend and flex and react during testing.
Research in real-time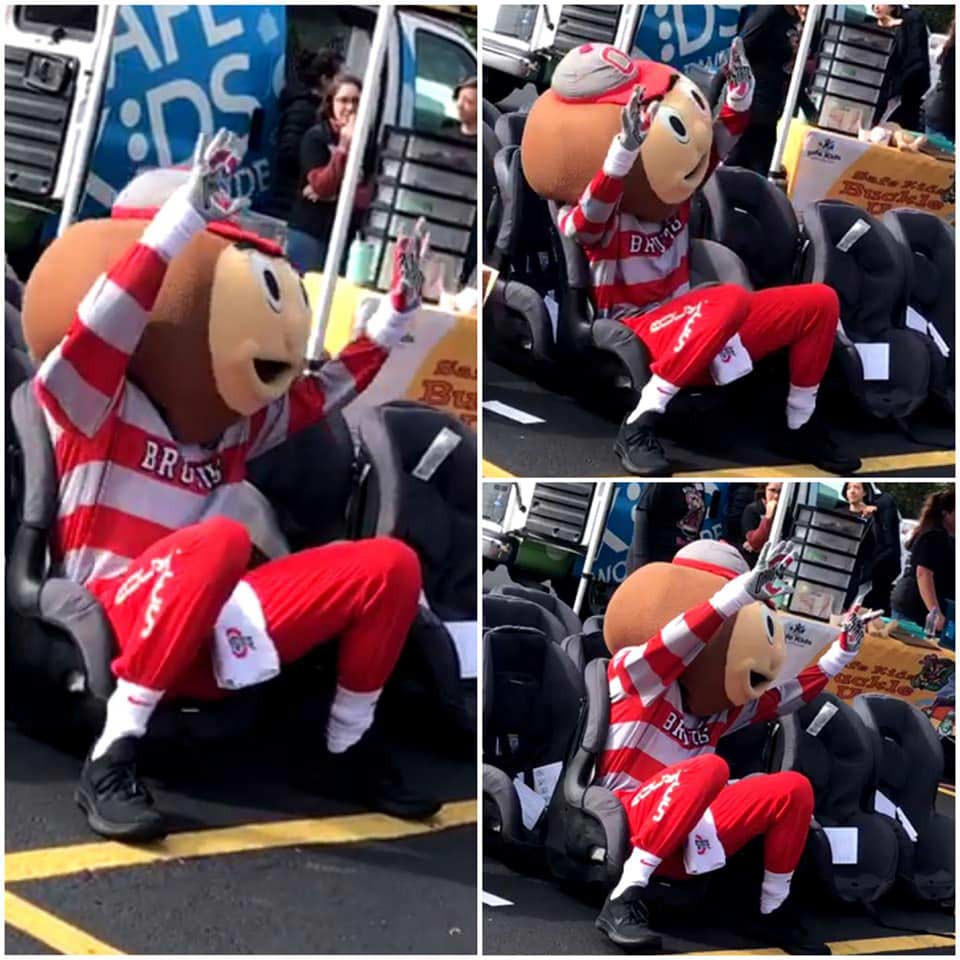 Scientists from Ohio State and CHOP present research proposals to CChIPS industry members each year, and typically, about ten to twelve new projects are funded. Scientists work with representatives from each company, often from their engineering teams, to help guide their research objectives and methods.
"This process is really fast-paced and a welcome shift from how slowly things move in the research world," Dr. Mansfield says. "It's pretty remarkable that competitors in the market can work together to solve safety challenges so efficiently."
Most recently, three of the ten funded projects are being conducted by Ohio State researchers, studying frontal and far-side impacts on CRS, and how much tension built-in features within the vehicle or the CRS produce on the seatbelt.
Another large component of this research is bridging the gap between the engineers who build these technical products and the caregivers who install them in their vehicles. Researchers recruit families to come into the laboratory to install a child safety restraint using the product manual and observe how they complete the tasks. This helps researchers get into the minds of the consumer so they can better translate the steps for proper installation.
"Child seats can be hard to install," Dr. Mansfield says. "If parents can't use them correctly, then they aren't getting the full benefit of all the design and testing efforts that went into them."
Ohio State also works with firefighters and community members to conduct car seat safety checks in the community. Certified technicians recently volunteered their time performing checks on car seats and assisting expectant moms and dads with installation at a recent event on campus, Buckle up with Brutus.
"It's really powerful to see our work reaching people in the community," Dr. Mansfield says. "The knowledge is getting to those who need it."
Learn more by visiting the CChIPS website and downloading the latest CChIPS Annual Report.
Your gift sustains a brighter future for medicine
Give today