Health
When to get the 2023-2024 COVID-19 vaccine, and other questions about the latest shot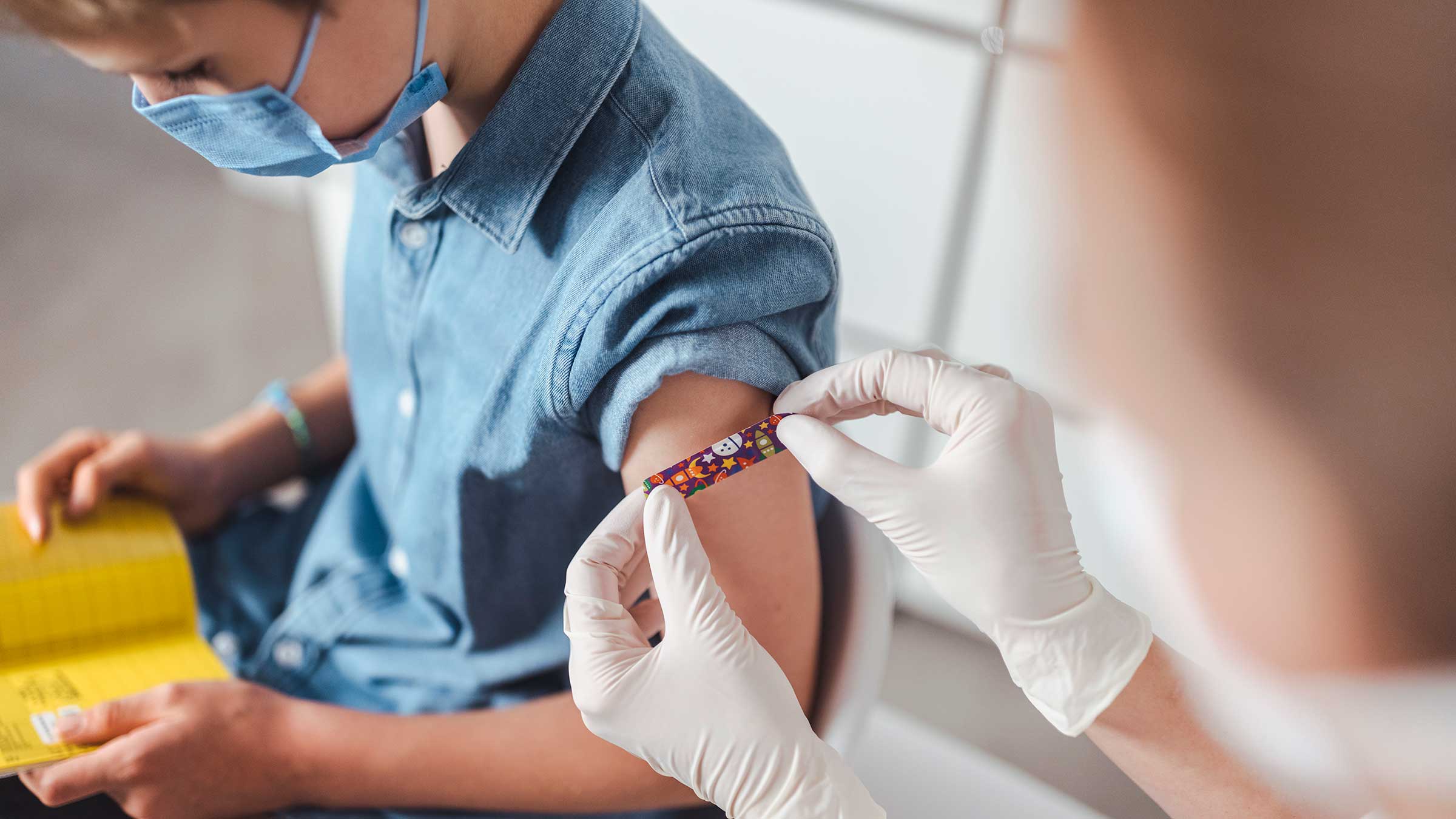 The U.S Food and Drug Administration approved the latest COVID-19 vaccine on Sept. 11, and the Centers for Disease Control and Prevention's (CDC) vaccine advisory group soon after released its national guidelines for who should get the vaccine. Here's what to know about COVID-19 right now and how best to protect yourself and your loved ones with this vaccine.
What's the latest COVID-19 vaccine, and who should get it?
This most recent vaccine is being referred to as the 2023-2024 COVID-19 vaccine, and the CDC recommends that all Americans 6 months and older get this dose as soon as it's available to them.
The 2023-2024 COVID-19 vaccine is monovalent, meaning it targets one particular virus strain (versus the previous bivalent vaccine that targeted both the omicron and original variations of COVID-19). This current vaccine is targeting the COVID-19 virus lineage called XBB, which is the most dominant variant circulating in the United States right now.
This vaccine was developed by predicting which variant might be the dominant strain circulating by the time the vaccine was available to the public, similar to how annual flu vaccines are developed.
We haven't been calling this vaccine a "booster" because it's a new, different vaccine formulation from previous doses and targets a different virus variant.
When should someone get the 2023-2024 COVID-19 vaccine?
The XBB variant of COVID-19 is currently circulating, and hospitalizations from COVID-19 are increasing now. That's why I recommend this vaccine to my patients as soon as it's available to them.
If you're at high risk for having severe disease from COVID-19, such as being 65 years or older, undergoing chemotherapy, receiving other immunosuppressive agents or having certain underlying conditions, I especially recommend getting this vaccine as soon as possible.
However, if you're uncertain, you should have a discussion with your doctor about whether and when it's best for you to get this vaccine.
How is this vaccine different from previous COVID-19 vaccines?
The 2023-2024 COVID-19 vaccine is similar to previous vaccines in safety, side effects and how the body responds to the vaccine. The main difference is that it targets the XBB variant of the COVID-19 virus.
Can you get the flu shot and the 2023-2024 COVID-19 vaccine at the same time?
You can get the flu vaccine and COVID-19 vaccine at the same time, but you'd receive it in different arms.
Personally, I like to watch rates of flu cases (you can find your local health department's website or access the CDC's weekly flu surveillance report), and I get my flu shot as cases begin to rise — often in November — to ensure strongest immunity during the peak of flu season. This means I'll be getting my COVID-19 vaccine right away but might get a flu shot a month or two later.
How long will immunity last from the 2023-2024 COVID-19 vaccine?
Immunity from the COVID-19 vaccines typically have been lasting four to six months, and that's what we anticipate for this 2023-2024 COVID-19 vaccine, too.
Should you still get the 2023-2024 COVID-19 vaccine if you've had COVID-19 recently?
If you've been infected with COVID-19 (confirmed with a positive COVID-19 test), the recommendation typically is to wait two months after infection to get your next vaccine. If you've recently received a dose of an earlier version of the COVID-19 vaccine, it's also recommended to wait two months before getting this new vaccine.
Communicate with your doctor to get individual advice on what you should do in your situation.
If you have COVID-19 symptoms, is it still worth testing to see if it's COVID?
If you have respiratory illness symptoms, especially if you have a fever, it's worth testing at least at home. We have antiviral medication that your doctor can prescribe specifically to treat COVID-19. If you're at high risk for severe disease, you should be treated regardless of your current symptoms, as the treatment helps stop further damage from the virus.
There are multiple illnesses that can cause these respiratory symptoms and fever, but with both COVID-19 and the flu, we have specific treatments available for them, so it can help to know what you're dealing with.
How is the XBB variant of COVID-19 different from previous dominant strains?
The symptoms of the XBB variant are similar to previous strains of the virus. People are still experiencing symptoms that are fairly typical for respiratory viruses — fever, cough, fatigue, sometimes trouble breathing, etc.
We're still seeing people hospitalized with COVID-19, and COVID-19 hospitalizations currently are increasing in central Ohio. There aren't as many people who are as severely sick as we saw much earlier in the COVID-19 pandemic, but there are some people who still experience severe illness and lingering issues from infections of XBB. Many of those hospitalized have undergone chemotherapy or didn't get a 2022 COVID-19 vaccine.
This virus still is a nasty virus, and getting vaccinated is helpful to prevent severe illness. Even if you contract COVID-19 today and aren't hospitalized, being at home with a fever for multiple days is unpleasant.
Where to get a 2023-2024 COVID-19 vaccine
The 2023-2024 vaccine is already available in some locations. Check with your local retail pharmacy, health departments or primary care provider about scheduling an appointment. The Ohio State Wexner Medical Center will also have the 2023-2024 COVID-19 vaccine available at multiple locations likely by early October.
How much will this COVID-19 vaccine cost?
Most Americans will still be able to get a COVID-19 vaccine for free, according to the CDC. Most health insurance plans will cover the COVID-19 vaccine at no cost to the patient.
If you don't have health insurance, or if you have a health plan that doesn't cover the cost, you can get a free COVID-19 vaccine at a local health center; county, state, tribal or territorial health departments; and pharmacies that participate in the CDC's Bridge Access Program. Children who are eligible for the Vaccines for Children program can get a vaccine from a health care provider enrolled in the program.
Getting vaccinated and boosted gives us our best chance of controlling the COVID-19 pandemic
COVID-19 vaccination