Health
Can males get the HPV vaccine? And other misconceptions about Gardasil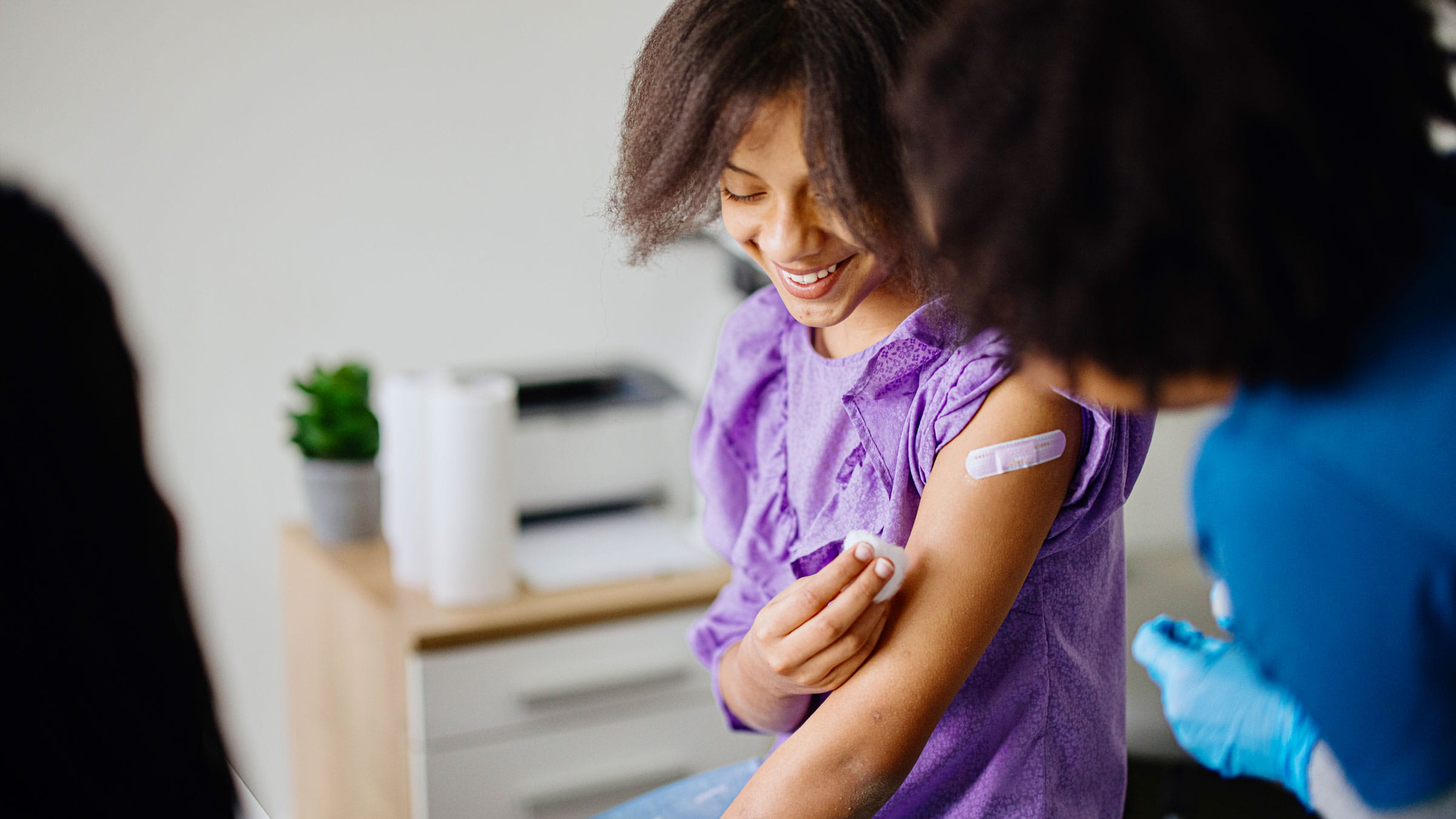 The HPV vaccine safely and effectively protects against many strains of human papillomavirus, which is the most common sexually transmitted disease in the United States and, perhaps more importantly, a cause of several cancers. Yet the vaccine suffers from some misconceptions.
Introduced in 2006 for minors and adults up to age 26, the HPV vaccine (Gardasil, made by Merck) was also approved in 2018 for men and women ages 27 to 45. As even more Americans consider whether they should be vaccinated with Gardasil, it's important to know the facts about this vaccine.
Myth: Men and boys don't need to get the HPV vaccine.
Fact: HPV affects men and women equally. It can cause genital warts and penile or anal cancer in men. It can also be easily transmitted to a sex partner without either of the partners knowing.
Nobody wants to talk about anal cancer: Here's why you should
Myth: The risks of serious side effects to the HPV vaccine outweigh its benefits.
Fact: The typical side effects of HPV are usually mild and include pain, redness or swelling at the injection site, low-grade fever, headache or feeling tired, nausea, or muscle or joint pain – all of which are temporary. Rarely, anaphylaxis can occur, and individuals should not get the vaccine if they are allergic to any of the components (including yeast).
The vaccine itself has been researched for many years (including at least 10 years of research before it could even be used in humans) and is highly monitored by the Food and Drug Administration. Vaccinations in the U.S. have never been safer because of the stringent standards the FDA uses.
Myth: Getting the HPV vaccine will encourage children/teens to be more sexually promiscuous.
Fact: There is no evidence that giving the HPV vaccine is linked with higher sexual activity. In fact, a study from Canada revealed that, from 2003 to 2013, sexual activity either decreased or stayed the same in adolescent girls who received the vaccine. It's more responsible to protect these adolescents earlier, before they are even exposed to the virus.
Myth: The HPV vaccine doesn't protect against enough strains of human papillomavirus to be worth getting.
Fact: The current HPV vaccination immunizes against nine strains of HPV. These nine have been linked to more than 90% of genital warts cases and more than 70% of anal and cervical cancer diagnoses. This vaccination is highly protective to prevent this very common viral infection and to help prevent genital warts and cancers.
Myth: It's unlikely I'll be infected with HPV even if I don't get the HPV vaccine.
Fact: The genital HPV infection is the most common sexually transmitted infection and will newly affect over 13 million people annually in the United States. It's so common that nearly every male and female will be infected with at least one type of HPV at least once in their lifetime. Currently, over 42 million Americans are infected.
More HPV vaccine questions answered:
For how long is the HPV vaccine effective?
Studies show protection from the specific viruses for over 10 years, so far and no data indicate that the protection from vaccination lessens over time.
Does the HPV vaccine affect fertility?
The HPV vaccine doesn't affect fertility – it may even promote healthy pregnancies by protecting against HPV infection.
Is there an age at which it's best to get the vaccine?
The best time to give the vaccine is before adolescents start having sex. Currently, the recommendation is to get the two-dose series between ages 9 and 14, but typically we like to give it between ages 11 and 12. After age 15, patients need three doses to complete the vaccine.
Are people under age 18 allowed to get the HPV vaccine without a parent's consent?
Some states allow for a grandparent, adult sibling or aunt or uncle to permit vaccination in minors. Regardless, usually consent of an adult does have to be given before the adolescent can have a vaccination.
Who shouldn't get the HPV vaccine?
Pregnant women
Someone who's had a life-threatening allergic reaction to one dose of HPV vaccine already
Someone who has a life-threatening allergy to an ingredient in the vaccine
People who are currently moderately or severely ill (ask your doctor if you're not sure whether you should get it)
The first step in the journey to your best health begins with a primary care provider who cares
Get started today