Health
What is an advanced practice provider?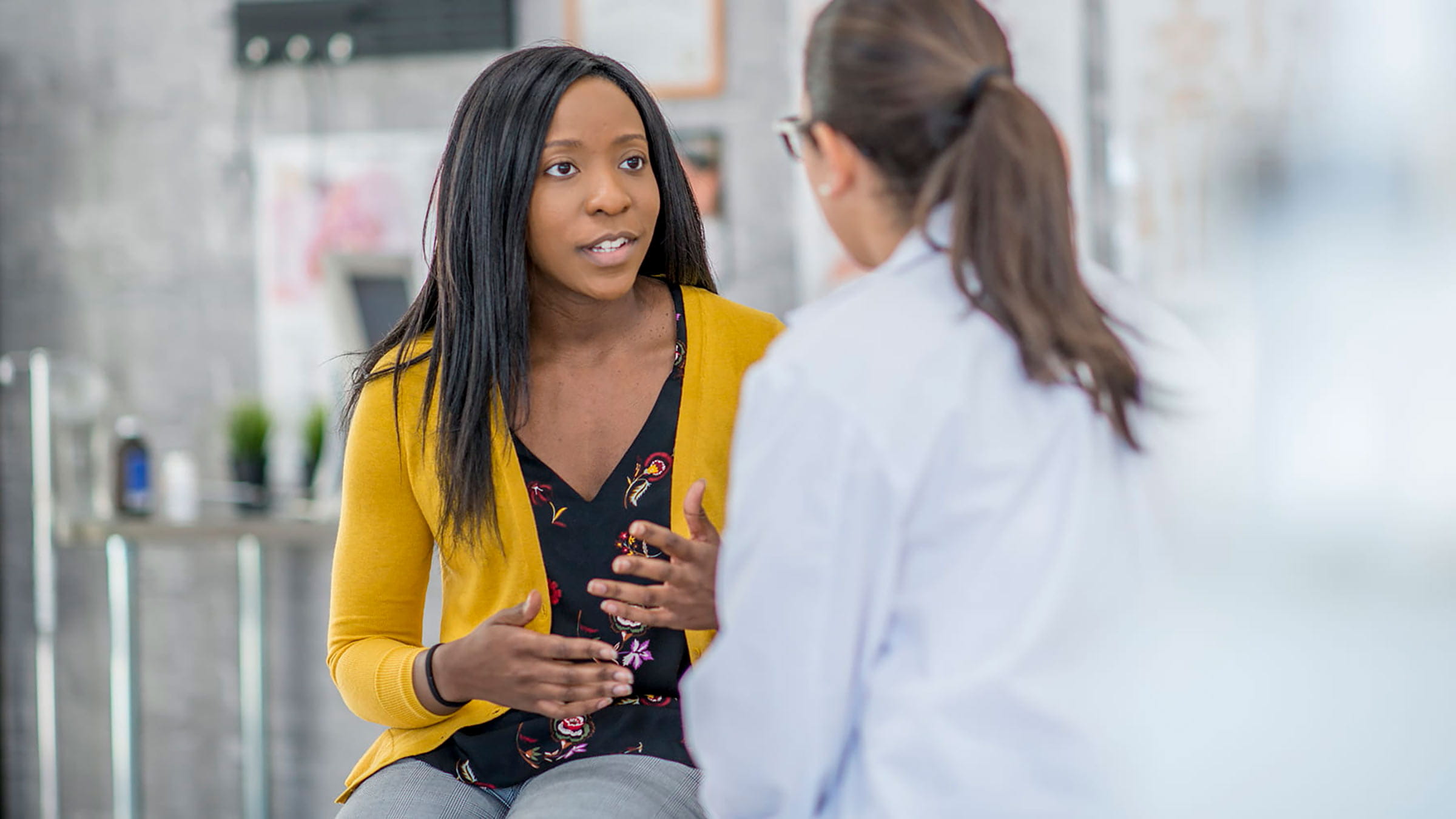 When you visit your doctor's office, an urgent care clinic or the hospital, the health care provider who examines you could be a certified nurse practitioner or physician assistant instead of a physician.
Certified nurse practitioners and physician assistants are among a group of health care professionals referred to as advanced practice providers, or APPs.
You might wonder why a physician isn't seeing you – after all, don't they have the most expertise? But health care is a team effort, and these skilled APPs work hand-in-hand with physicians to ensure patients get care when they need it without compromising quality.
What are advanced practice providers?
Advanced practice providers (APPs) are part of a broad health care team that supports physicians. There are several types of APPs, each with different credentials.
Physician assistant (PA)
Certified nurse practitioner (CNP), sometimes referred to as nurse practitioner (NP)
Clinical nurse specialist (CNS)
Certified nurse midwife (CNM)
Certified registered nurse anesthetist (CRNA)
Certified anesthesiologist assistant (CAA)
For a doctor visit, you'll most likely have the option of meeting with a PA, CNP or CNS instead of a physician. These APPs work collaboratively with your physician and are trained and experienced with the skill sets to independently conduct thorough patient visits.
What are the differences among physicians, CNPs, PAs and CNSs?
Physicians
Typically, a physician (medical doctor or doctor of osteopathic medicine — MD or DO) is the leader of a patient's health care team and has the final word among providers in the most complex treatment decisions. A physician attends at least four years of medical school after college, then performs three to 10 years of residencies and fellowships before being permitted to practice medicine independently.
Certified nurse practitioners
Certified nurse practitioners typically begin their careers as registered nurses (RNs) before going back to school for an advanced practice nursing (APN) degree. All CNPs have master's degrees, and some may complete doctorate degree programs. Each must pass a national certification exam to practice.
In Ohio, nurse practitioners are qualified to treat patients independently, in conjunction with a collaborating physician available for consultation. They can perform physical exams, prescribe medications and order lab and radiology tests. Those with more advanced training are able to perform routine procedures as well.
Physician assistants
PAs graduate from accredited, master's level PA programs and must pass a national certification exam. They practice under a physician who is on site and can be called in when medical situations require even more advanced training.
In Ohio, PAs can perform physical exams, interpret lab test results, diagnose illnesses, assist in surgeries, formulate treatment and preventive health plans, and write prescriptions.
Clinical nurse specialists
Clinical nurse specialists typically begin their careers as registered nurses (RNs) before going back for an advanced practice nursing degree. All CNSs have a master's degree, and some may complete a doctorate degree. They must pass a certification exam to practice.
In Ohio, CNSs can work under a collaborative agreement with a physician. They're experts in the nursing plan of care. They don't typically diagnose and treat conditions; however, they can help prescribe nursing management and self-care. Their care is typically population-specific, such as in geriatrics or pediatrics.
Further, Ohio State offers a year-long "transition to care" fellowship program for new APPs, which provides extra specialization in oncology, critical care or primary care, above and beyond what's learn in school. The program is accredited by the American Nurses Credentialing Center, meaning certain standards and outcomes are met.
Why should I choose to see an APP?
The U.S. is facing a shortage of physicians in primary care and in many specialties. High-quality, cost-effective, patient-centered care is increasingly being delivered by a team of individuals that includes not just physicians, but also advanced practice providers — along with pharmacists, dietitians and many others.
The addition of advanced practice providers to the patient care team can expand access to care and extend coverage for patients. We often have more open schedules and are able to spend more time with patients. So, if you're having an issue and just need to be seen, you'll be able to get in the door and get treated a little bit faster, as opposed to perhaps waiting months to see a physician.
Many patients even choose to see a certified nurse practitioner as their primary care provider, based on their relationship with that individual or because the CNP is able to provide specialized care due to a particular educational background. While physicians are trained on a medical model, which is more disease- or condition-focused, nurse practitioners are trained under a nursing model, which often uses a more holistic approach and different communication structure.
Why would an APP be chosen for me?
At The Ohio State University Wexner Medical Center and many other hospitals, the most appropriate provider often is chosen through formal and informal processes that identify excellent providers, based on their training and experience, for each circumstance.
At large organizations like the Ohio State Wexner Medical Center, which contains multiple levels of expertise throughout the institution, you won't encounter a provider who's not properly trained for the situation.
If you're coming in for routine follow-up after surgery, you might see a certified nurse practitioner. If they recognize that something's not going well, they'll pull in their collaborating physician to further evaluate.
It's all about streamlining high-quality care to patients and making the patient's experience timely, efficient and safe.
When is it important to make sure I visit my physician?
You'll need to see your physician for complex decision-making, such as what chemotherapy to use for the treatment of cancer.
You'll also need to see your physician for any surgeries. The team approach allows a surgeon to focus mainly on what's happening in the operating room, while an APP is able to pay additional attention to guiding care, answering questions and helping with symptoms during outpatient visits.
It's ultimately the collaboration between the physician and APP that allows for efficient well-rounded care for each patient.
The first step in the journey to your best health begins with a primary care provider who cares
Get started today