Health
When should you consider therapy for your mental health?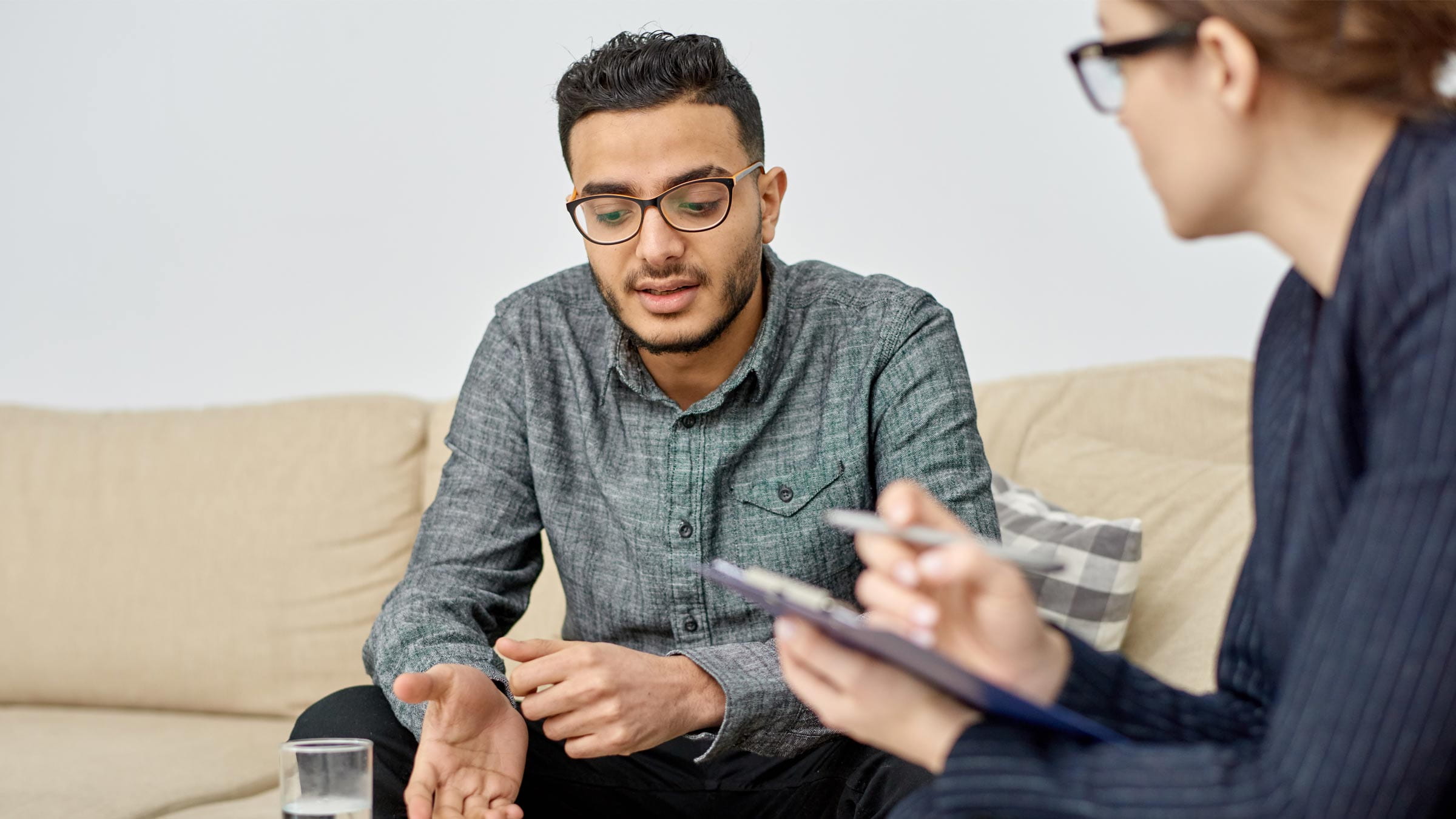 Between an ongoing pandemic and annual pressures like upcoming holiday seasons, it is increasingly important to attend to your mental health. But it can be difficult to check in on yourself when you are just trying to make it through the day and navigate the many sources of stress and pressure coming from the news, work demands and relationships.
Whether or not you have been diagnosed with a mental illness, seeking professional care can make a world of difference in helping you prioritize your well-being and enjoy life again.
How do I know if I have a mental health diagnosis?
Almost everyone experiences some degree of stress, worry, fatigue or sadness at some point in their life. Usually, these struggles come and go without causing lasting disruption in your ability to care for yourself or fulfill your primary obligations.
But if you are experiencing ongoing difficulties and distress that interfere with your ability to engage in relationships, pay attention in school or at work or maintain a healthy diet and sleep schedule, you may be living with a mental illness.
What are some common types of mental illnesses?
While each person's experience is unique, there are some core characteristics that help mental health professionals provide an accurate diagnosis and individualized treatment plan.
Anxiety disorders are characterized by patterns of excessive fear and anxiety and are associated with disturbances to routine behaviors.
Generalized anxiety disorder, the most common disorder in this category, describes excessive and persistent levels of anxiety and worry related to a wide range of events or activities. Individuals find this worry difficult to control, and it is associated with other symptoms such as restlessness, irritability, difficulty concentrating, muscle tension or sleep disturbances.
Someone with generalized anxiety may be constantly stressed about work, finances and relationships, or find themselves highly distressed in new or uncertain situations.
Depressive disorders are characterized by sadness, emptiness or irritability, along with physical symptoms and changes in thinking patterns that impact an individual's ability to function.
Major depressive disorder, the most common disorder in this category, involves symptoms that represent a marked change from previous functioning and that are present and prominent for at least two weeks. People living with major depression commonly experience a depressed mood and loss of interest or pleasure, and these defining characteristics are also accompanied by changes in sleep, energy, appetite, concentration and decision-making capabilities. Individuals may also experience feelings of worthlessness or guilt or have recurrent thoughts of death.
Substance use disorders (formerly known as substance abuse disorders), the most common of which is alcohol use disorder, describe a state in which an individual continues to use a substance despite its role in exacerbating other struggles, from personal health problems and legal issues to relationship difficulties and academic stress.
What types of therapy are available?
Just as there are first-line treatments for many physical health conditions, large research trials have demonstrated that many types of therapy can effectively treat specific mental health problems. The type of therapy you receive will depend on the symptoms you are experiencing, the severity of those symptoms and your personal preferences.
Many treatments supported by research fall under the umbrella of cognitive behavioral therapies. With this approach, your therapist will help you develop practical tools for managing your mental health, as well as help you identify and learn from your personal thought patterns, beliefs, emotions and behaviors.
How can therapy help me manage my mental health?
Mental illnesses involve a complex combination of biological, genetic and behavioral factors. In many cases, therapy is just as effective as medication for managing symptoms. Sometimes the two can be combined for additional benefit. Your mental health professional can help you decide what treatments are best for your needs.
What if I'm uncertain about getting therapy?
In a do-it-yourself culture, you may feel like you need to "tough it out" on your own, or you might think your problems are not "bad enough" to need therapy. But the earlier you begin therapy, the easier it is to treat mental health difficulties and gain the skills you need to manage the stress and uncertainty that easily spiral into more serious challenges.
You may also feel selfish for taking the time to focus on yourself. I'd encourage you to consider how taking time for yourself may help you more effectively care for and be present with the people around you.
People often wait until their mental health struggles are unbearable before seeking therapy. I frequently hear patients say they wish they had sought help earlier in their journey. Since it often takes some time to get an appointment, given the increased demand for therapy, take that first step and reach out as soon as you can. At the Ohio State University Wexner Medical Center, we have a team of professionals who are ready to help you discover new ways of caring for your mental health.
Help for mental health conditions
Ohio State offers personalized, compassionate care for your mental health concerns.
Learn more