Health
What to know about the BA.2 variant of the COVID-19 virus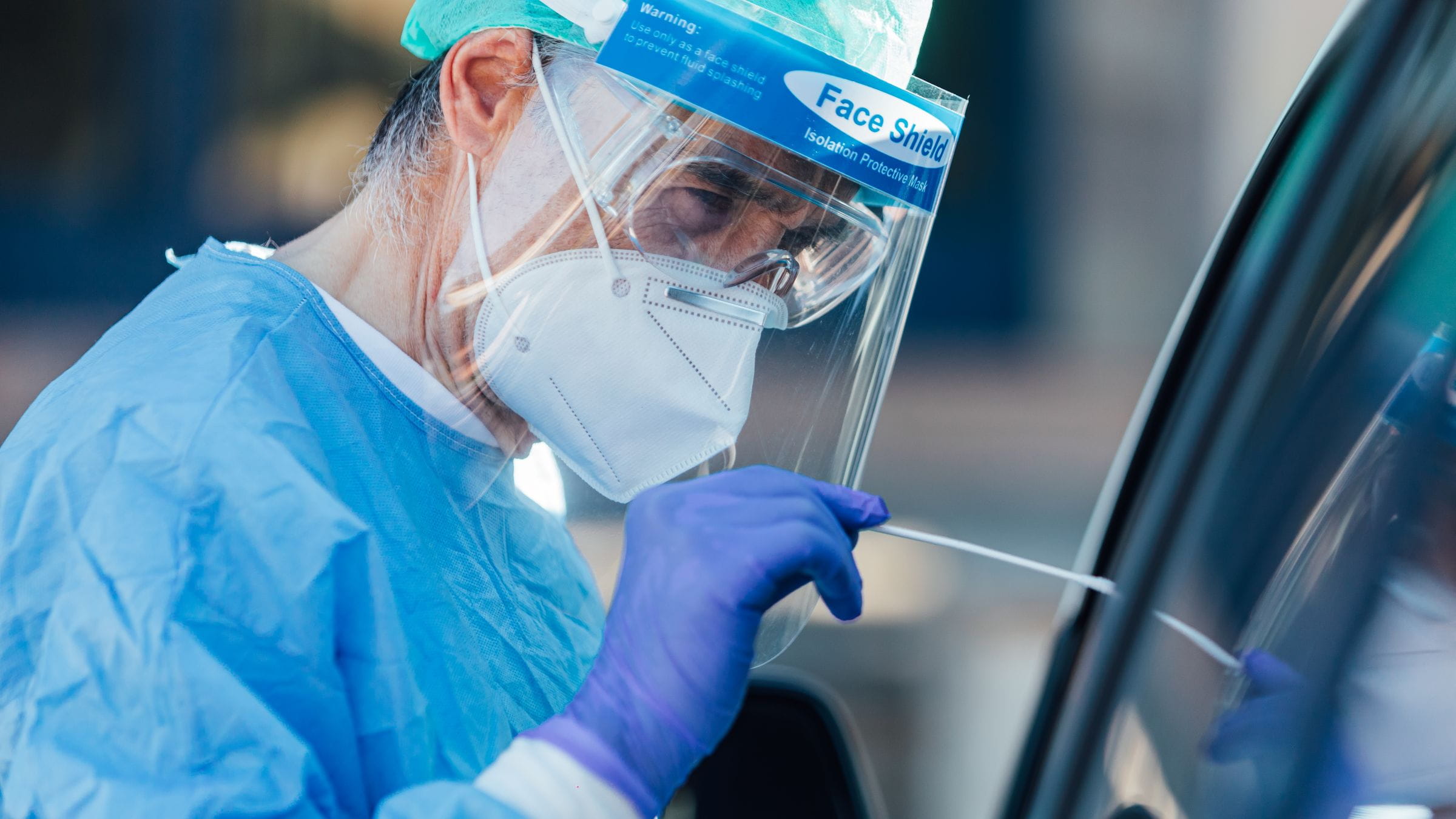 Though cases of COVID-19 have declined across the country, it's clear we're not out of the woods yet.
A new, more infectious variant known as BA.2 now dominates cases across the country, the world and likely soon in Ohio.
BA.2 is a relative of the Omicron virus BA.1, which was responsible for an all-time peak of COVID-19 cases in the United States this past winter.
No need to panic, though. Although BA.2 is able to spread easier than earlier viral strains, the variant is not believed to trigger more serious illness.
Evolving to milder strains
BA.1 was more infectious than earlier versions of the virus but also the tamest, causing less severe illness in people than other viral strains. Still, BA.1 led to a tidal wave of COVID-19 cases in December 2021 and January 2022, causing more deaths and hospitalizations than any other COVID-19 surge.
In Ohio, the BA.1 version of omicron that dominated cases this past winter still make up the majority of cases being treated in the state.
BA.2 likely will be responsible for all of the COVID-19 cases at some point, just as BA.1 was this past winter. After that, another version of the virus will take over, lingering at low levels at first before taking off. That seems to be the pattern. We've observed the largest peaks in the winter months, when people are inside more and family gatherings are common.
As the virus that causes COVID-19 continues to change, it could evolve to bring on less and less serious sickness. However, no one knows for sure.
The good news: COVID-19 cases are down overall
Fewer and fewer people are being sickened with COVID-19, leading some of us to drop our masks.
As much as we might want this virus to go away completely, it won't. Instead, it likely will become so common that eventually we'll need to get vaccinated for it every year, just as we do for the flu virus.
How worried should we be about BA.2?
I've seen predictions that BA.2 can cause a second wave, but it's encouraging to look globally at countries that have already had a wave of BA.1 and BA.2. In India, for example, BA.2 took over as the dominant variant around the peak of the winter surge, and they didn't see a second wave. This suggests that the immune response from BA.1 is sufficient to prevent re-infection from BA.2.
In the United Kingdom, however, BA.2 took over BA.1 as the winter surge was declining. Because transmission was high at this time, BA.2 was able to infect additional people and cause a second wave.
Currently, the transmission rate is very low in the United States, making a second wave much less likely.
In our country, it's possible to experience another spike of COVID-19. It's hard to predict the future when it comes to this virus, which is constantly evolving. It's helpful that people infected with BA.1 or any other version of the virus should have some immunity, and the vaccines provide immunity as well.
Vaccines still protect us from severe disease
The vaccines were created in 2020 to combat the original strain of the coronavirus that caused COVID-19. Since then, recent variants of the virus have evolved from the original strain through mutations, which allow them to partly evade vaccine-based immunity. That's why some who have been vaccinated still have gotten COVID-19 — typically with mild illness, though. Getting the vaccine and booster shots still leave you significantly better off than being without them.
What's known about the BA.2 variant in central Ohio?
We've been monitoring that closely. We sequence all positive samples that come into The Ohio State University Wexner Medical Center, meaning we take samples from PCR tests and amplify those specimens, allowing us to read the viral genome like a book and see its specific genetic makeup. Close to one third of positive COVID-19 cases in our testing right now are caused by BA.2, leaving the majority attributed to BA.1.
That will likely shift, as it has in other states where BA.2 now dominates.
Could one of the new variations of the virus emerge and cause more serious illness than variants that came before it?
It's definitely possible, but the virus' goal is to survive, continuing to replicate. Its best chance for survival is to cause mild disease that spreads easily.
Can you get reinfected with COVID-19 if you've had it before?
Yes. But each time you get it, you likely will experience less severe symptoms.
Should we be wearing masks?
Masks, along with the vaccines, are always going to be one of the best lines of defense against the virus. Right now, in Ohio, the infection rate is very low. So even if you walk into a crowded room, the number of people likely infected is much lower than it previously was. Still, I wear a mask in some crowded places, like the grocery store. I always carry a mask with me.
Getting vaccinated and boosted gives us our best chance of controlling the COVID-19 pandemic
COVID-19 vaccination