Health
How are monoclonal antibodies used to fight COVID-19, and what's it like to receive them?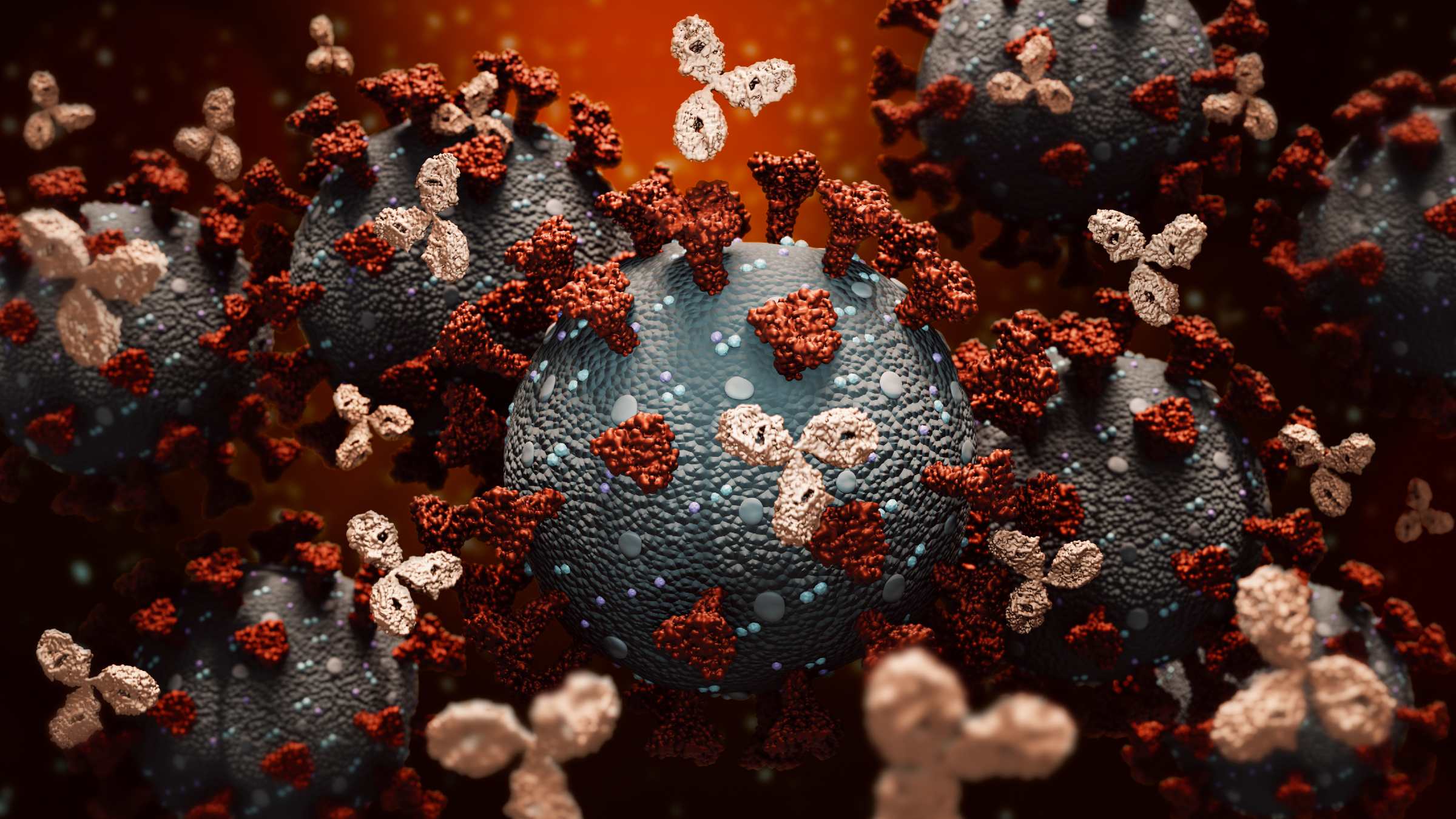 One of a few treatment options we now have available for COVID-19 is monoclonal antibodies, an infusion therapy now regularly used for many people with COVID-19 who are at high risk for developing severe symptoms.
Here's what to know about monoclonal antibody treatment for COVID-19:
Question

What do monoclonal antibodies do, and how do they work?

Answer

Monoclonal antibody treatments are created in a lab and help neutralize the SARS-CoV-2 virus that causes COVID-19. The antibodies attach to a specific protein on the virus, helping prevent replication of the virus and allowing your own immune system to clear the virus more quickly than you'd be able to on your own.
Question

How are monoclonal antibodies administered?

Answer

The current monoclonal antibody treatment in use, called bebtelovimab, is given through an IV. A nurse will place an IV in your arm and use a small syringe to "push" the medicine into your body over about a minute. The injection itself only takes that minute or so, then you'll be required to stay for an hour after receiving the medication so that a health care team can monitor you and make sure you don't experience an adverse reaction to the IV or medication.

At The Ohio State University Wexner Medical Center, we recommend that patients plan on an hour-and-a-half appointment for receiving monoclonal antibody treatment.

Question

How effective are monoclonal antibodies when it comes to reducing COVID-19 symptoms?

Answer

The monoclonal antibody treatment for mild to moderate COVID-19 is designed to help prevent illness from progressing to severe disease, and it's very effective at preventing hospitalizations. People who get this treatment may or may not have immediate relief from symptoms — though many say they feel better within 24 hours of receiving it — but the real goal is to prevent symptoms from becoming severe.

Question

Are there side effects to monoclonal antibody treatment?

Answer

Most people experience no side effects from monoclonal antibodies for COVID-19. Some people report mild side effects, like headache or stomach upset/nausea. Rarely, some patients will have what's called an "infusion reaction," where they have itching and throat tightness — it looks similar to an allergic reaction.

If someone does experience mild side effects, they can be treated with over-the-counter medications. Infusion reactions are assessed by medical staff at the medical facility, and that care team will determine treatment in each case. It's one of the reasons we require patients to stay for that hour after the initial push of medication.

All side effects, including infusion reactions, last no more than a few hours. Long-term side effects haven't been noted.

Question

Are monoclonal antibodies FDA-approved for COVID-19 treatment?

Answer

Monoclonal antibody treatments like bebtelovimab have received

emergency use authorization (EUA) from the FDA

for treating COVID-19, meaning they aren't yet fully approved but that the FDA has made the treatment available so that people who need it in a public health emergency like the COVID-19 pandemic are able to access the medication without waiting for full approval.

Question

Who qualifies for monoclonal antibody treatment?

Answer

The

FDA states

that monoclonal antibody treatment is only for people who are at high risk for developing severe COVID-19 infection. That includes people who are elderly, older than 65, people who have an impaired immune system and those with certain health conditions, such as diabetes or heart disease.

Question

How much does monoclonal antibody treatment cost a patient?

Answer

The monoclonal antibody bebtelovimab currently is provided free of charge to patients through the government. At the Ohio State Wexner Medical Center and many other medical facilities, a small administration fee is charged, though many insurance companies fully cover those charges.

Question

Where can I receive monoclonal antibody treatment?

Answer
Ready to get vaccinated?
We have appointments available as early as today.
Schedule now