Health
Long COVID: What have we learned so far?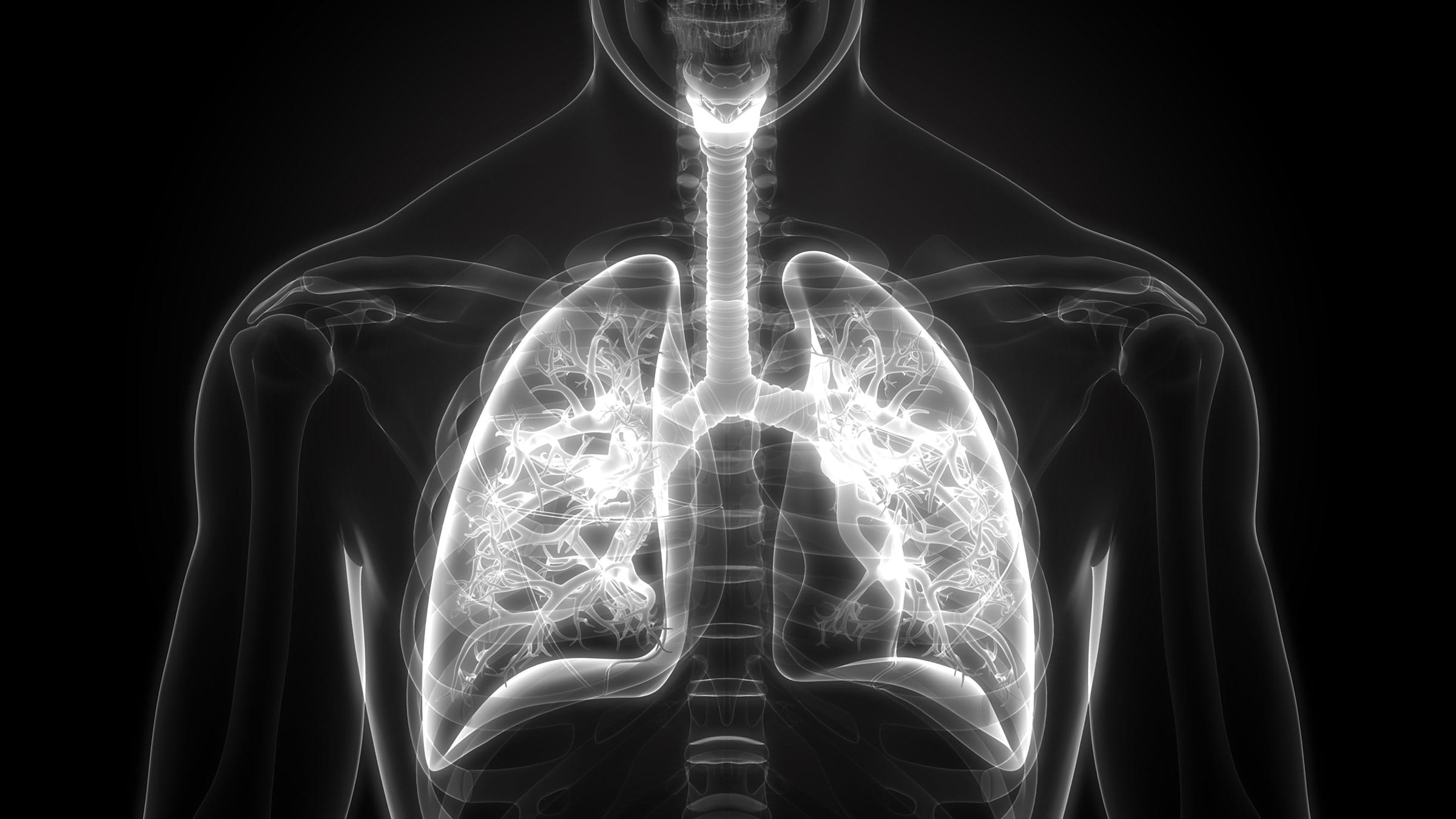 After about a year of caring for patients who suffer with the lingering effects of COVID-19, Aaron Friedberg, MD, says it's much like being on a team that helps clear out wreckage following a storm. "It's like if you have a storm and you're looking at the devastation afterward," he explains. "The storm itself might be a day, lingering flooding might be a week or couple of weeks, but then the recovery can take a long time. … It's sort of the same here."
Dr. Friedberg treats patients through the Post-COVID Recovery Program, established in spring 2021 to serve the growing number of patients living with what's often called "long COVID" or "long-haul COVID." Initially, the program included two general internal medicine physicians who saw patients during two half-days per week. Now, five physicians each see patients during five half-days per week in locations across the Columbus area.
During the program's first year, physicians treated roughly 800 patients and have become proficient in handling post-COVID conditions.
We share here what they've learned.
What is long COVID?
Health care professionals call the condition "post-acute sequalae" of COVID-19. (Sequelae are the aftereffects of a disease, condition or injury.)
In layman's terms, it's the persistence of symptoms, and possible appearance of new symptoms, after a COVID-19 infection has resolved.
The Centers for Disease Control and Prevention says having long COVID means your symptoms are still hanging around four weeks after infection, but the timeline is debated and could change as more is learned.
What are the symptoms?
The most common symptoms of long COVID are:
Shortness of breath and/or chest discomfort
Fatigue
Brain fog
But it seems as if COVID-19 can lead to just about anything, says Erin McConnell, MD, who also sees patients through the post-COVID program. Some patients experience dizziness, stomach issues, joint pain, low or high blood pressure, or a persistently fast heart rate. Others can't overcome a lost sense of taste or smell.
Severe cases are debilitating and destructive to quality of life.
"You can't breathe, can't think, can't walk down a block. Can't work, can't go to school," Dr. Friedberg says. "The scale of the devastation is profoundly disabling, so it's pretty devastating for folks that are going through it."
Patients often struggle with mental health issues, developing new or worsening anxiety or depression, which may be related to effects of the virus on the brain, or to the challenges of managing a new chronic illness.
How long does long COVID last?
It depends on the case.
Most patients have long COVID symptoms for a few months to a year. However, some people may never regain pre-COVID health and will have to adapt to a "new normal." For these patients, the goal is to use medications and therapies to help them live each day the best way possible.
How is long COVID treated?
Doctors in the Post-COVID Recovery Program treat patients who are sent there by other health care professionals.
Treatment could involve medications or visiting a mental health professional or a rehabilitation therapist. Or a patient might be asked to see another specialist, such as a pulmonologist for breathing issues, a cardiologist for heart issues or a neurologist for brain issues.
Several such specialty areas in the Ohio State Wexner Medical Center system assign specific doctors to work with patients in the post-COVID program. This means there's a group of physicians who referring doctors can count on for specific concerns. And patients can quickly get the care they need from specialists experienced in treating long COVID.
How likely am I to get long COVID?
Anyone can get long COVID following a COVID-19 infection. But it's more likely if you had a severe initial infection or if you are not vaccinated against COVID-19.
No odds have been definitively determined. However, a review of 15 studies released in February by the United Kingdom Health Security Agency showed that people who received an initial vaccine series were about half as likely to develop long COVID, when compared with people who were not fully vaccinated.
What's causing long COVID?
Researchers are still trying to figure that out, and it could be that several different syndromes are in play. With some symptoms, it's hard to determine if they're caused by COVID-19 or possibly something else.
For example, Dr. Friedberg explained, some post-COVID patients were so ill with COVID-19 that they required a ventilator to breathe and were in the intensive care unit for lengthy periods. In those cases, patients may now be experiencing a well-known condition called "post-intensive care syndrome."
What's tricky is figuring out what portion of the symptoms is caused by ICU treatment and what portion is unique to COVID-19.
What else have we learned?
For Dr. McConnell, takeaways have included a better understanding of a couple things: the importance of validating people's experiences, and the importance of patients advocating for themselves and other long-COVID patients.
At times, family members or friends of patients may not believe they are sick or are unable to understand their conditions.
But long COVID is a real disease.
"There's no timeline for how long people should take to recover," Dr. McConnell says. "Just be supportive and provide a listening ear, because that's really what everyone needs."
Ready to get vaccinated?
We have appointments available as early as today.
Schedule now