Health
Should I just let myself get omicron and get it over with?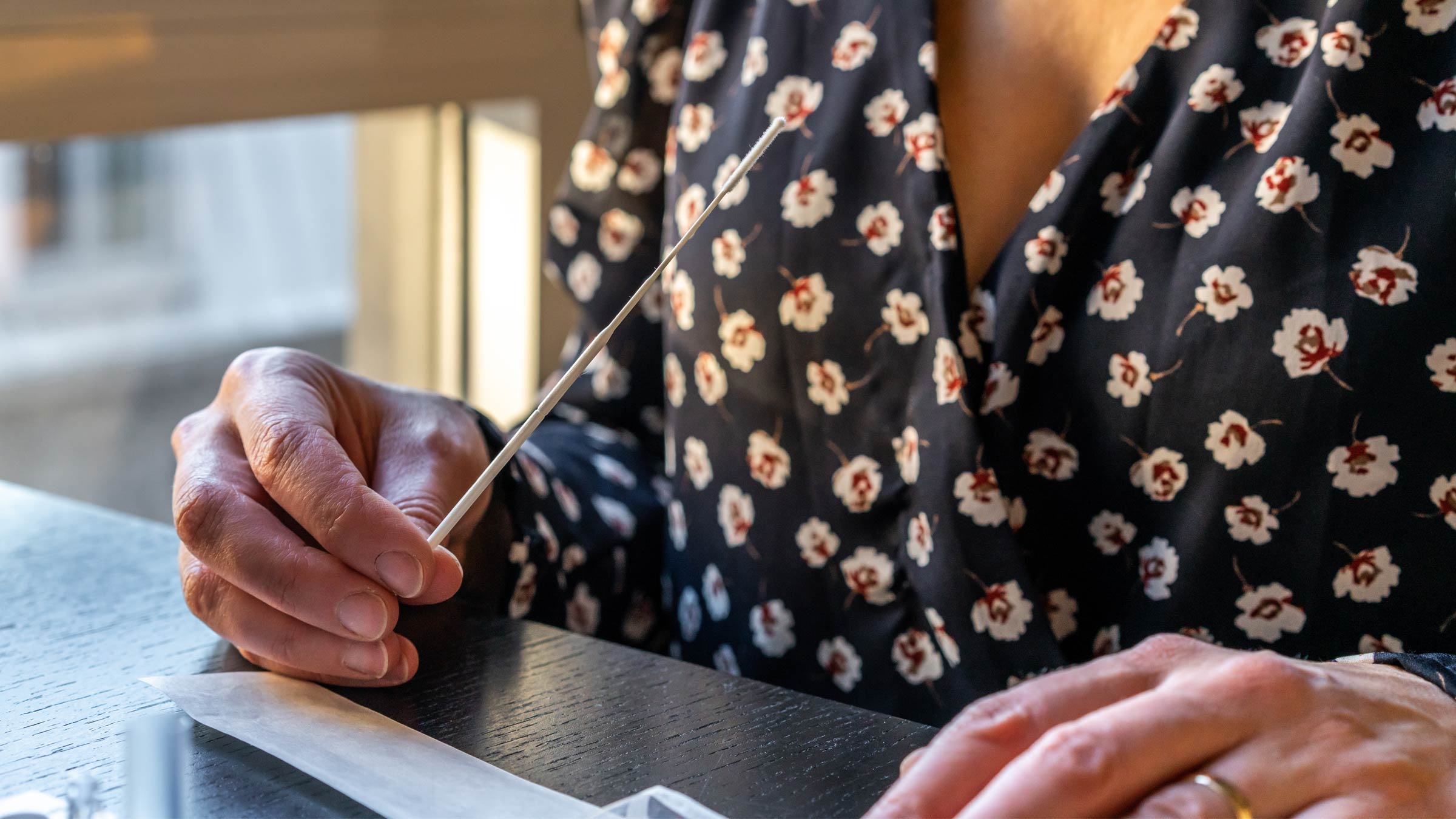 Because the omicron variant of COVID-19 has been producing severe cases less often than the delta variant, many are wondering if now is the time to drop some of those precautions they may have held onto for nearly two years and let themselves contract omicron to "get it over with."
It's not a good idea.
It's understandable — we're all tired of fighting to avoid contracting COVID-19. But there are several reasons that it's worth maintaining precautions, and why we can still have hope that there's a light at the end of the tunnel where you can feel some psychological relief without contracting disease.
There's no guarantee COVID-19 would be 'mild' for you
There's still so much we don't know about omicron and COVID-19 in general. And while omicron is the dominant variant right now, there's also no guarantee that you wouldn't get an earlier variant, like delta, which does seem to produce more severe symptoms on average.
Many with omicron are being hospitalized, too, as it seems to worsen underlying conditions. While some with COVID-19 will have mild illness, many others will get very sick, miss work, need to go to the hospital and further stretch the already-stretched health care system. More still may join the more than 850,000 who have unfortunately died from COVID-19.
While it's true that people 50 and older are more likely to be hospitalized than younger people, children's hospitals have also seen surges in their emergency departments and ICUs. And there are many Americans who have underlying conditions that haven't been diagnosed, like obesity, diabetes and hypertension — you could be at higher risk for severe COVID-19 and not even know it.
Treatments for COVID-19 are in short supply
This is one of the most important reasons not to get sick intentionally right now. There are effective treatments that can keep at-risk patients out of the hospital if they have COVID-19, but those treatments are in extremely short supply.
There's only one monoclonal antibody treatment that treats omicron, and it's extremely scarce to the point that most hospitals don't have any available right now for their patients and don't know when their next shipment will arrive.
Even if you would have a mild case of COVID-19, maintaining precautions helps protect people who would have a severe case
The omicron variant is highly contagious — much more so than other variants of SARS-CoV-2, the virus that causes COVID-19. We still need to do our best to help our fellow humans by taking infection control measures that we know work, such as masking with a high-quality mask (surgical, KN95 or, even better, a NIOSH N95 mask), distancing (3-6 feet from others), maintaining good hygiene and staying home when sick. When people ignore isolation and quarantine guidance, the spread is made even worse, causing a huge strain on our health care system.
'Long COVID' is still a possibility
It's very common for us to see patients with "long COVID" or "post-COVID conditions" in the Emergency Department. It remains one of the best reasons to get vaccinated against COVID-19, as those who are vaccinated are less likely to develop long-term symptoms.
One study showed that over 40% of patients who had COVID-19 were left with post-COVID symptoms, which can include:
Difficulty breathing or shortness of breath
Heart palpitations
Fatigue
Difficulty thinking or concentrating (sometimes called "brain fog")
Cough
Chest or stomach pain
Headache
Joint or muscle pain
Nerve pain
Diarrhea
Sleep problems
Many patients come to the ED or have to see their doctor well after developing COVID-19 symptoms, even if their disease had mild symptoms or no symptoms initially.
You can get COVID-19 more than once
Having been infected with COVID-19 does provide some immunity, but we've seen many patients get COVID-19 more than once. The best, most effective method of developing immunity comes with a two-dose series of an mRNA COVID-19 vaccine, such as the Pfizer or Moderna vaccine and then getting the booster when eligible.
Being vaccinated and having had COVID-19 can give you both vaccine-induced and natural immunity, a combination that looks to be highly effective. But if your only immunity is from infection in 2020, it probably won't protect you much from variants now circulating or variants to come. That's why it's still very important to get vaccinated and boosted.
Allowing infection to spread easily is how variants spawn in the first place
The more a virus replicates in different people who are infected, the more chances it has to mutate and create new variants that could be more infectious and/or cause more severe disease.
The outlook may begin to brighten before long
There is a light at the end of the tunnel:
We have the beginnings of effective outpatient treatments, and as production increases for these treatments, more will be available.
We have effective vaccines and know now that boosters work well.
The omicron surge seems to be peaking, plateauing and even declining in some regions.
Summer typically sees a natural decline in infections as we move many gatherings outdoors.
We should continue to be diligent about infection control so that our health care systems can catch up and even recover from the strain of this surge in COVID-19 cases. Exercising this patience can help control the spread of infection.
Ready to get vaccinated?
We have appointments available as early as today.
Schedule now