Health
Yes, tuberculosis is still here — and deserves our attention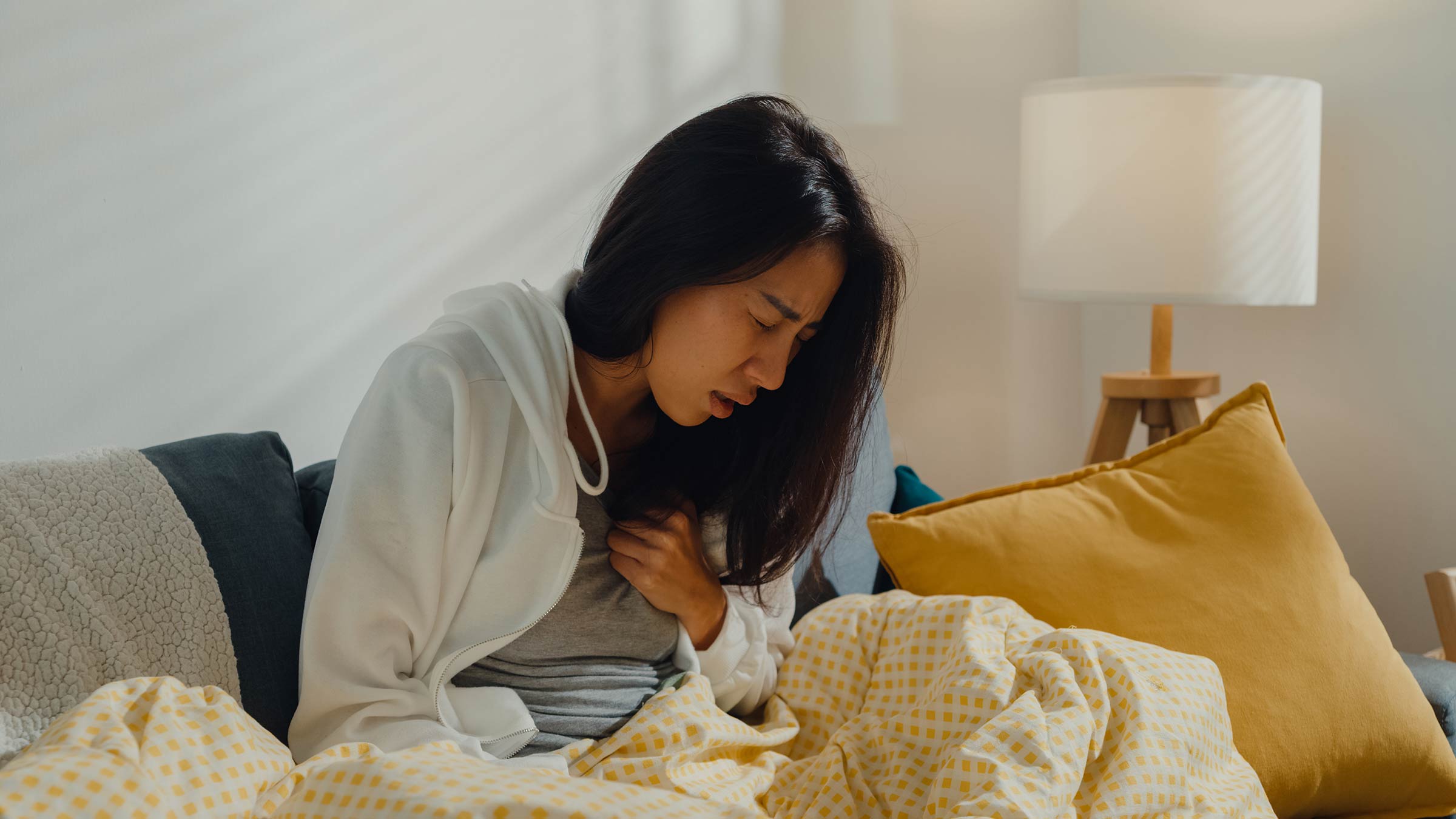 For many people, the word "tuberculosis" evokes images of an early-20th-century sanitarium with nurses in starched aprons tending to long rows of beds angled to catch sunlight and fresh air. Or maybe they think of the tragic "consumptive" heroines of Anna Karenina and Les Miserables — in other words, something in the past.
But tuberculosis (TB) isn't only in the past. It's a deadly disease that killed 1.6 million people in 2021 and continues to impose catastrophic costs on families across the globe. In fact, tuberculosis now kills far more people than HIV each year.
But TB is curable and preventable.
US public health shifted its focus due to TB's stigma, treatment successes
During the early 20th century, tuberculosis was a leading public health concern in the United States, with many organizations and efforts aimed at controlling its spread. This included the American Red Cross Christmas Seal stamp sales to raise funds for TB treatment and research.
But public awareness of TB in the United States has declined in recent decades — when I tell people I work in TB treatment and prevention, they say, "There's still TB?"
Why might this be? The fight against tuberculosis has perhaps, to some extent, been a victim of its own success. The dramatic decline in cases in the 20th century, especially in the United States, fed the perception that it no longer was an important concern.
But there are other reasons for decreased awareness. I believe it's at least in part because TB remains a stigmatized illness, one that some view as associated with poor people and others who live outside the mainstream.
But we must remember that, because TB is spread through the air, the single greatest risk factor for infection is breathing — a risk factor that every single one of us shares.
Additionally, there's a significant overlap among people with tuberculosis and with HIV. But HIV, despite its own history of stigma, has had high-profile champions who have driven an intense research effort yielding drugs that improve and prolong lives. Tuberculosis, meanwhile, has been somewhat overshadowed.
The COVID-19 pandemic further set back progress against tuberculosis in a couple of ways. First, the necessary lockdowns prevented millions from accessing the prevention and treatment measures that otherwise would have been available. Beyond that, the monumental push to find a COVID-19 vaccine, while a triumph of modern science, temporarily diverted energy and funding from many other priorities, including TB.
COVID-19 success can be a model for tuberculosis
The remarkable success of the COVID-19 vaccine effort should be a lesson in what can be achieved when the global community comes together. Now, there can be no doubt that heroic effort, along with the uniting of institutions, can bring about success when confronted with even the hardest challenges.
With TB, there is reason to hope for continued progress. There are new treatment regimens on the horizon that are shorter and less toxic. Because the TB bacterium has been good at evolving, patients with drug-resistant strains used to have to take a cocktail of antibiotics for as long as 18 months. Newer drugs and regimens can often reduce this to six months with a high rate of cure. For patients with susceptible strains, there is hope to reduce the treatment duration even further.
We also are seeing better diagnostic tools, allowing us to know much sooner whether a patient's TB strain is of the drug-resistant variety, which calls for different treatment. These tools need to become more widely available and affordable throughout the world.
What's required is the will and the determination to devote the resources to continue and accelerate this progress.
Treating 'latent' TB
But success against TB requires more than diagnosing and treating people living with active TB disease. Researchers believe that one in four people worldwide has been exposed and is harboring "latent" or inactive tuberculosis; they further estimate that one in 10 of those exposed eventually will develop active TB. For some people with weakened immune systems — either due to other medical conditions or medications used to treat them — the risk of developing active TB is even higher.
The Centers for Disease Control and Prevention has a campaign called "Think — Test — Treat TB" that urges health care providers to consider the possibility of inactive TB in patients with certain risk factors. When people with inactive TB infection are identified, medication prevents the development of active TB; finding and treating these inactive cases are a cornerstone of TB prevention efforts.
Continuing the global fight against TB
Prior to coming to The Ohio State University Wexner Medical Center, I spent many years working in various global health efforts, including researching infectious diseases and caring for patients with tuberculosis and other diseases in countries such as Kenya, Rwanda, Bangladesh and Peru. Here in Columbus, I serve as the medical director of the Columbus Public Health Ben Franklin Tuberculosis Program. Through this clinic, we provide treatment for all people with active TB disease living in Franklin County, in addition to many other efforts to control tuberculosis here in central Ohio.
But there's much more work to be done: Testing needs to be cheaper and more widely available. We need treatment to be more accessible for patients everywhere — both in the United States and around the world. And, most of all, we need a highly effective vaccine. Then, we might be a lot closer to putting widespread TB truly in the past where it belongs.
Our care, your place
Telehealth visits are a simple way to manage your health, wherever you are.
See what telehealth can do for you