Health
When COVID-19 hit home for an ICU nurse
A story of how one Ohio State nurse combated COVID-19 in the intensive care unit, but ended up caring for her virus-stricken mother, too.
Raven Leitwein doesn't cry at work, not usually. Inside the ICU, she's learned to keep her emotions tucked away. Compartmentalized. So the other day, as she and a fellow nurse were discussing a COVID-19 patient who had recently died — a sweet, gentle man they watched fight for breath until he finally had to be intubated — she was surprised to feel tears streaming down her face.
"It just came out," says Leitwein, a nurse in the medical intensive care unit at The Ohio State University Wexner Medical Center. "And I realized, oh my god, this does affect me more than I think it does."
As she's saying this, Leitwein is sitting at her mother's kitchen table in Reynoldsburg, Ohio. The low hum of a portable oxygen machine fills the room.
Beside her, Rosa Lenz coughs into a tissue.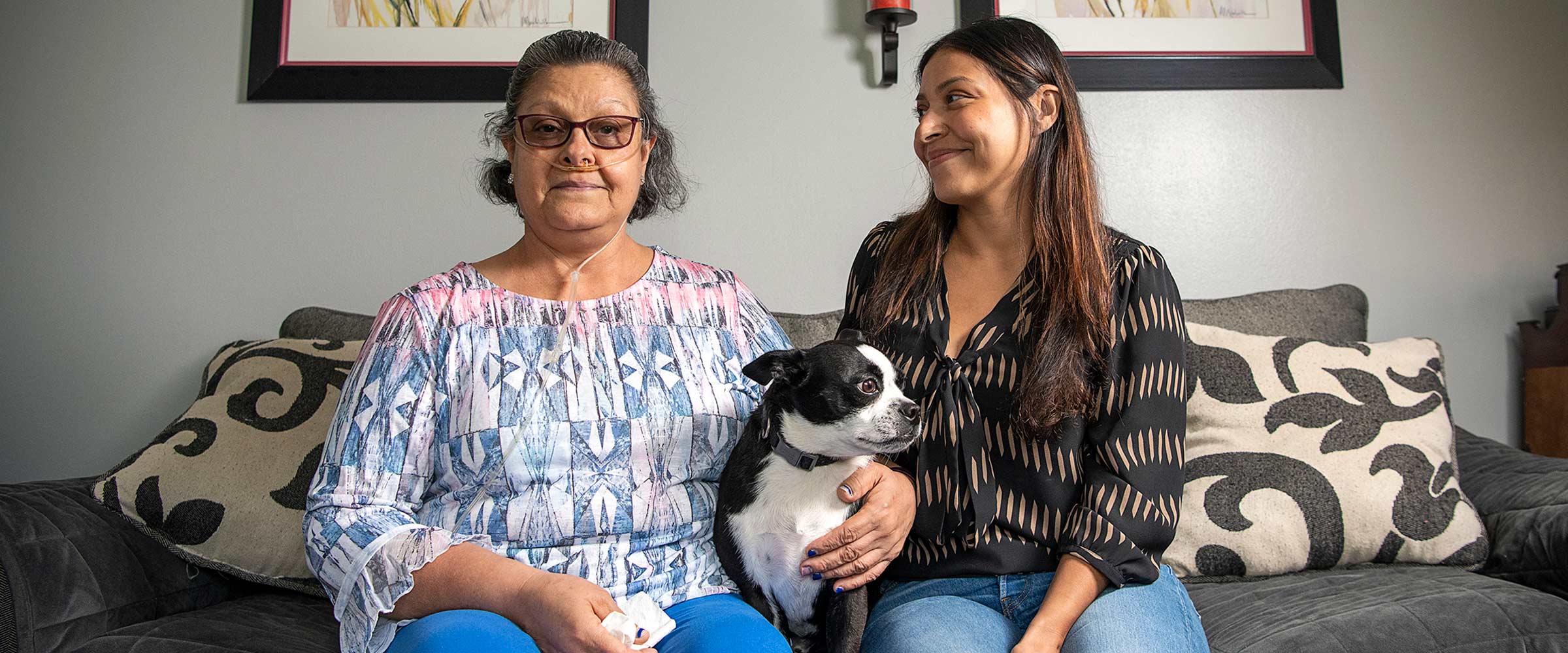 An unexpected COVID-19 patient: Mom
Leitwein's compartments spilled over a year ago, in the fall of 2020, when her mother, Lenz, 61, caught COVID-19 during an outbreak at the nursing home where she worked as a nurse's aide. This was months before a vaccine was even available.
She felt exhausted, then short of breath. Her daughter got her a pulse oximeter so she could monitor the steady drop of oxygen in her blood. "Every time I checked the oxygen," Lenz says, "it was a little bit less, little bit less."
Finally Leitwein rushed her mother to a hospital five minutes from her house, where Lenz spent an agonizing week fighting to breathe with a BiPap machine pushing air into her lungs. It was a struggle Leitwein knew too well, a pandemic-era scene played out countless times in intensive care units around the world: heaving chests and panicked eyes, the all-consuming exhaustion finally taking over.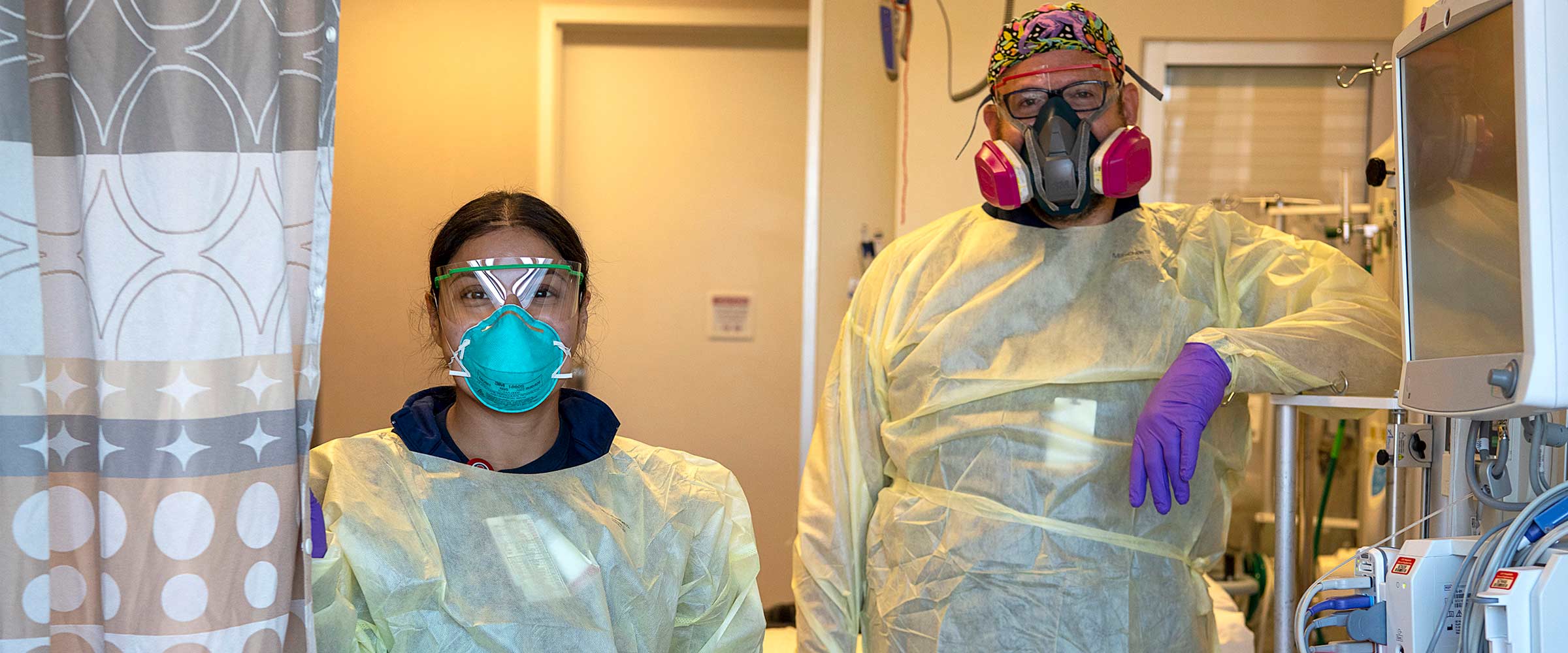 "It's just so hard to see. You see their strength just deteriorating and they just kind of say, 'Yeah, I'll get intubated, because I physically can't do this anymore,'" Leitwein says. "My mom tried her best and she did fairly well, but she just tired out."
Wanting to be closer to her mother, Leitwein arranged for Lenz's transfer to the Ohio State Wexner Medical Center once she was intubated. It all happened quicker than Lenz could process.
She remembers hearing someone talk about intubation, and then there was only vivid, gorgeous color. For two weeks while her body fought to stay alive, her dreams painted beautiful canvases of flowers and light.
Witnessing the horrors
Leitwein, meanwhile, fought the darkness in her mind. "I was literally going insane," Leitwein says. "I know the worst of the worst of it, so that's all my mind went to all the time. Just from my experience at work, I was kind of thinking it wasn't going to head in the right direction."
At home, the thoughts consumed her. She tried to escape them by returning on her work, asking the nurse in charge of her unit to put her on the north side, opposite from where her mom lay unconscious. But being an ICU nurse these days means witnessing the horror of COVID-19 over and over. It means seeing distraught families slowly lose the hope of next birthdays and future anniversaries. It means bearing the burden of someone else's pain, and their anger, too — over visitation policies, treatment options, misinformed beliefs.
It was too much. The agony and grief of other families enveloped her. Leitwein's managers supported her when she admitted she needed some time away from it all.
"I broke down and said, 'I can't do this. I don't know why I'm trying to be here right now," she says. "I need to take time for myself and my family.'"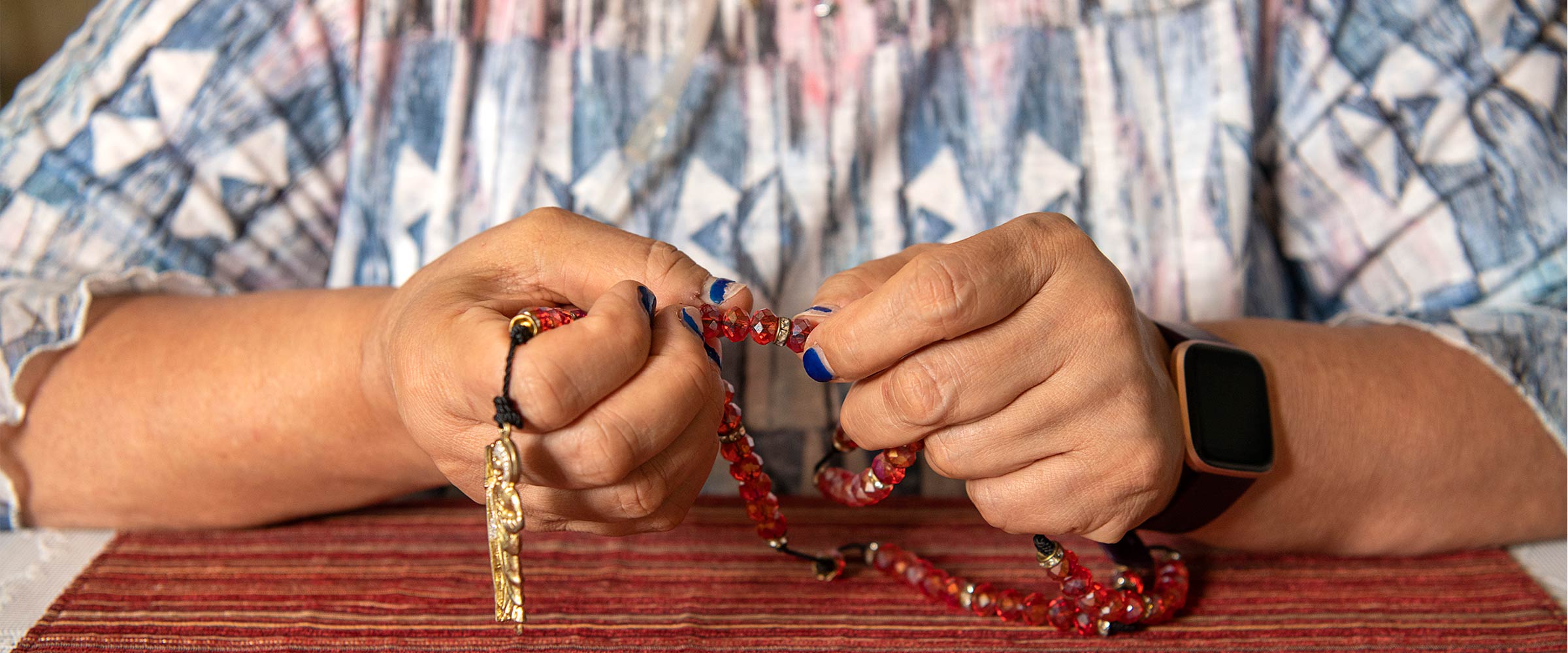 She awoke — to a nightmare
Lenz eventually emerged from her kaleidoscope dreams. Fourteen days had passed. She'd never felt so weak. She didn't have the strength to cry. The tears fell anyway.
"That's when my nightmare started — when I wake up," she says. "I thought I was in a big living room with people around me. Then I knew I was in the hospital, and I knew I had COVID, but I could not even talk. I could not even move."
Others had weathered COVID-19 with barely a cough. Her husband, a former smoker, had suffered only a mild case of the disease. She had survived, but what kind of life remained?
She'd pray. Why me? she'd ask in the low moments.
"I was so scared, and I'm not a scared person," she says. "I'm a tough woman, I think, but I was so scared in that time."
She couldn't help but think she'd been spared for a reason, so she searched for her reason. She found comfort in the words of a nurse who assured her that, in time, she would be OK.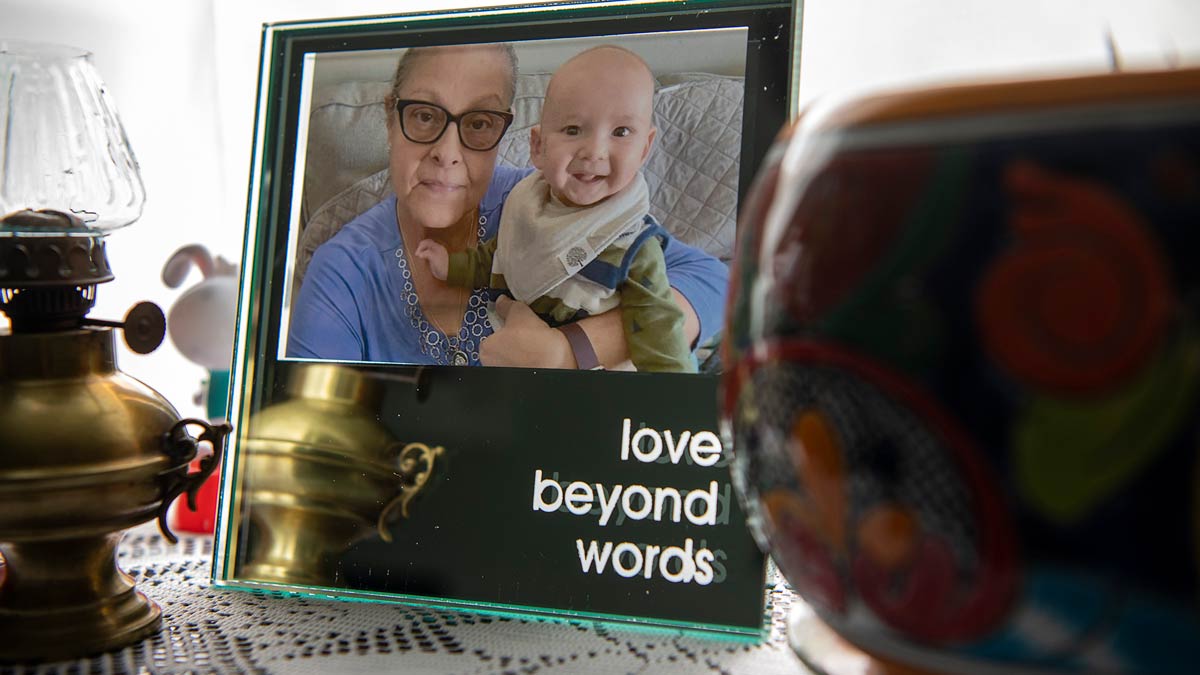 Lenz found purpose in the promise of Lorenzo, a grandson whose due date was fast approaching. "I wanted to meet my baby," she says.
In all, Lenz spent 37 days in hospitals. Too weak for a rehabilitation facility, she returned home in a wheelchair, settling into the lower level of her house, where she had access to a treadmill and a bathroom. She would live down there for weeks, slowly building up her strength, regaining her ability to talk, to stand, to walk a few steps.
But it took her some time to confront the stairs. Her split-level home is full of them. Back then, they might as well have been mountains. Three in particular stood between her and the outside world.

"My first time I had an appointment to the doctor, I had an attack — a panic attack, or I don't know what kind — because I was supposed to climb those stairs," she says. "I had to cancel."
Her family rallied. Next time, they carried her up those steps. Soon she was able to climb them herself. Then she was back in her kitchen, cooking and cleaning, and out in her garden, tending to those colorful blooms that had filled her dreams. Her hair, which had fallen out in clumps so alarming she stopped brushing it, had finally begun to grow back.
She could squeeze baby Lorenzo in her own arms.
A 'despicable' virus
Hers is a recovery story, but like so many hit hard by COVID-19, Lenz has not returned to anything resembling normal. So much has changed — the tubes in her nose, the hacking cough, the spit bottle she keeps close by. Leaving the house means gathering pills and toting oxygen and recoiling at how dirty everything and everyone seems. She got vaccinated as soon as she could, but she's aware she could still get sick — or sicker. Recently, she stayed home during a nephew's wedding.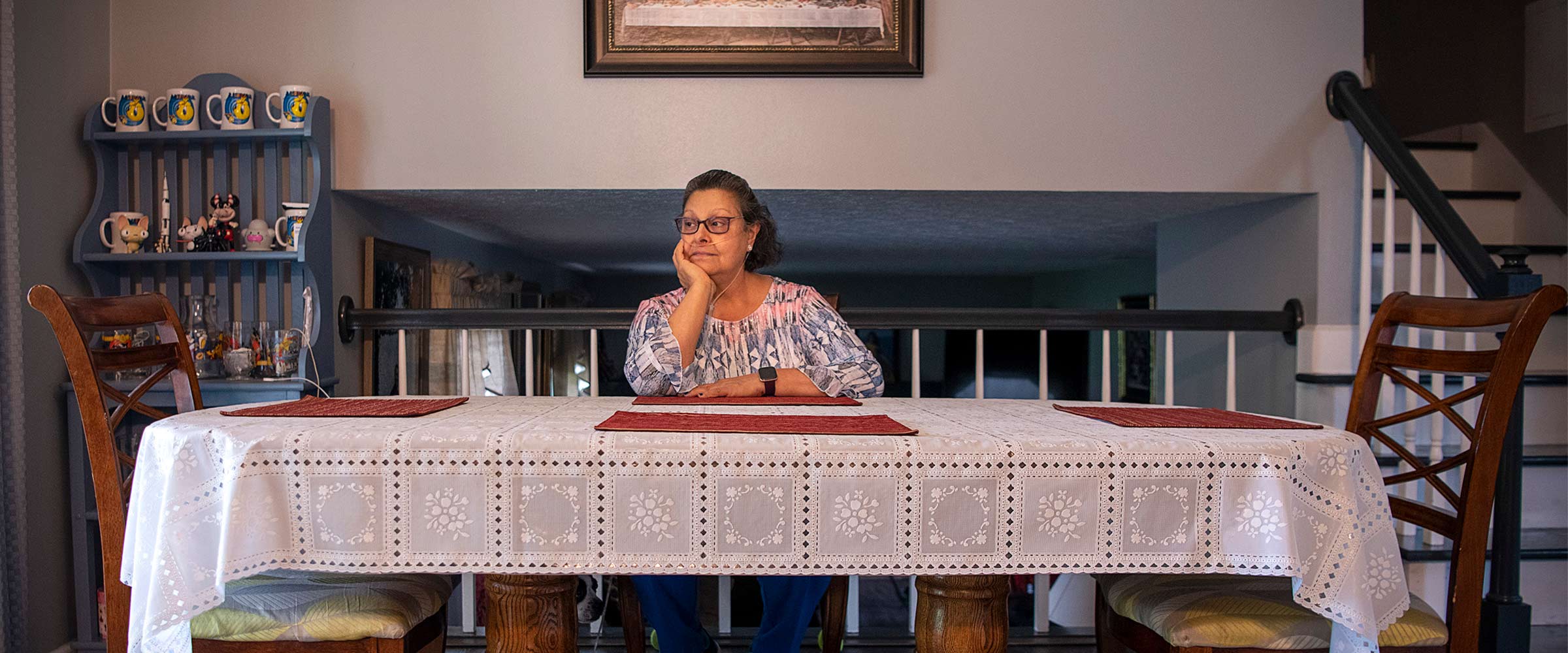 "A lot of people ask me how my mom is, and I tell them, and they say, 'That's great,'" Leitwein says. "But while we're obviously thankful that she made it out of this, day-to-day life is not the same as it used to be."
"People want to think, oh, well someone didn't die of COVID, it's not that serious — but these people's lives are changed forever," Leitwein says.
Leitwein, now back working in the medical intensive care unit, is changed, too. She feels closer to her family, closer to her mother, closer to her COVID-19 patients. When their family members plead with her for help, she understands their fear. She feels it in her heart.
"I have even more empathy and compassion now," Leitwein says. "You see other families just as sweet as yours, just as worried as you were, and they're saying, 'Please do everything you can for my dad, my mom.
"And we are — we're doing everything. It's this virus that's despicable."
Ready to get vaccinated?
We have appointments available as early as today.
Schedule now