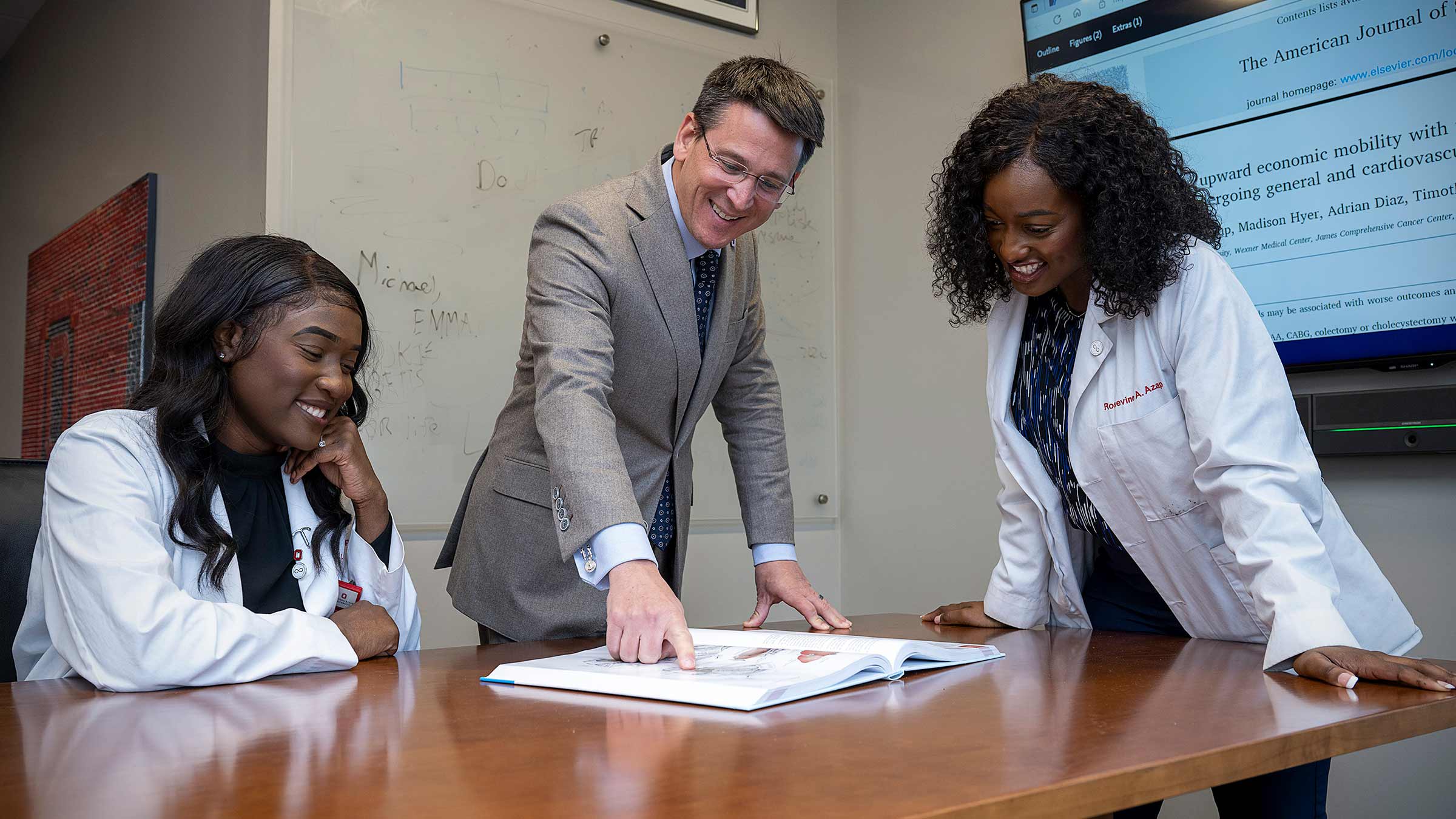 It'd be a nice little break after taking the MCAT, right before getting into the thick of applying for medical school. That was Ohio State University student Rosevine Azap's motivation to sign up for the Buckeye Bus Tour, a statewide tour of industries around the state connected with The Ohio State University.
It was on the tour that she met Timothy Pawlik, MD, PhD.
"I was just waiting for the next activity to do [on the tour], and Dr. Pawlik walked up to me and said, 'Your name is Rosevine, right? Tell me about yourself.' I told him that I wanted to be a surgeon and that I was getting ready to apply to med school."
Imagine her surprise at learning she was talking with the chair of the Department of Surgery at The Ohio State University Wexner Medical Center. He shared his contact info with her, and what began as a fun distraction before embarking on medical school applications became a years-long mentorship.
Experiencing health inequities leads to career decision
Azap's interest in medicine began at a young age. Her parents immigrated to Ohio from Cameroon, Africa, before she was born. As a young girl growing up in Brunswick, a small city in northeast Ohio, she accompanied her mom and little sister, Lovette, on doctor visits to help translate. Looking back now, she realizes that this communication barrier hindered their mother's relationship with her physicians, affecting the care she received.
In high school, Azap shadowed clinicians at the Cleveland Clinic and Stephanie Tubbs Jones Health Center in East Cleveland, where she saw the same inequities her mother experienced affect a whole community.
"Seeing a city that's so close to Cleveland … and seeing people not even have access to cars to get to the hospital down the street really fueled my desire to want to learn more," Azap says.
Finding her path to medical school
Azap attended The Ohio State University after high school and majored in microbiology. There, she joined several student organizations, including Health Education and Development Services for Underprivileged Populations (HEADS UP). The student-led organization works to inspire underserved minority students in elementary, middle or high school to pursue careers in medicine. The opportunity to participate in HEADS UP and the relationships she formed during her undergraduate years with both students and faculty mentors, including Dr. Pawlik, helped Azap decide to pursue medical school at The Ohio State University College of Medicine.
"I feel like the university helped me grow not only as a person, but also professionally. And there were a lot of things I was able to do here that I know I would not have been able to do anywhere else," Azap says.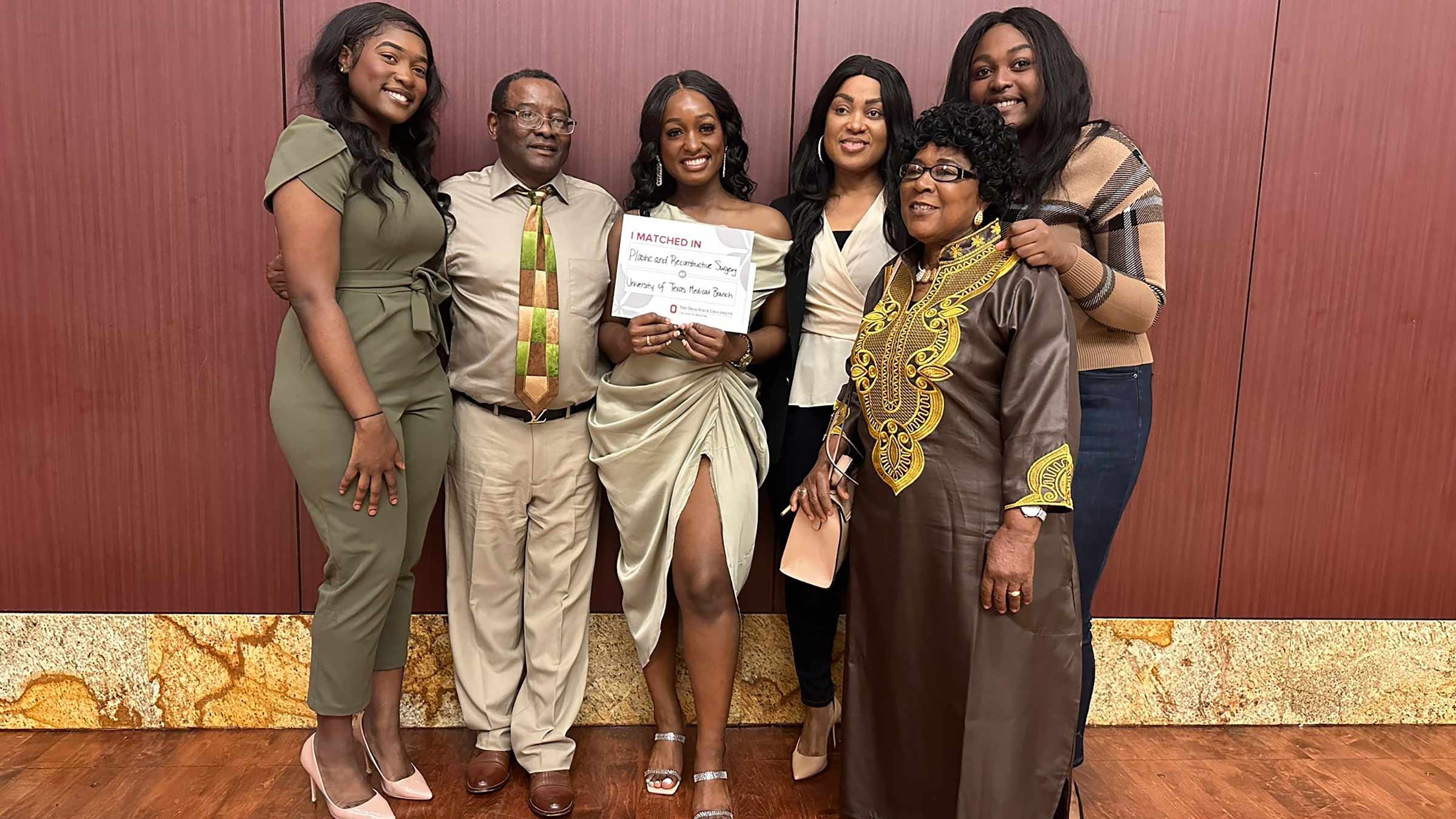 Supported by mentorship, Azap champions health equity
Today, Azap is a fourth-year medical student and has spent the last few years as one of Dr. Pawlik's research mentees. "Dr. Pawlik has been exceptional. His guidance and mentorship were transformative, as he not only taught me valuable research skills but also encouraged me to develop as a surgeon-scientist," Azap says.
The duo has worked on several research papers together, the majority of which are focused on the effects of health disparities and social vulnerabilities on patient outcomes, a topic close to Azap's heart.
Read how Rosevine Azap is working to address health inequities
"Dr. Pawlik really pushes you to be great. For most medical students working with a mentor, they are given a project that the mentor wants to work on, and their job is just to help execute it. Dr. Pawlik tells you to come up with your own research idea and it's your project to own."
To him, mentorships are key to long-term success for future doctors.
"Ohio State is unique because we have great people here. Great in the sense of academically oriented clinicians, but also people who are generous with their time and talent," Dr. Pawlik says.
"Part of the job of a mentor is to lift mentees up, make sure they succeed and then give them their due credit," Dr. Pawlik says.
While Azap was fortunate to form a mentorship on her own, several programs exist at The College of Medicine to support mentorships between students and faculty. One such example is the college's Office for Diversity and Inclusion (ODI), which supports the needs and interests of students from groups who are traditionally underserved in the biomedical sciences, matching students with mentors who are compatible with their individual professional goals and unique cultural backgrounds.
Pursuit of medicine grows for the Azap family
The mentorship also extended to the operating room, where Dr. Pawlik, a surgical oncologist, treats patients with liver, bile duct, pancreatic and neuroendocrine tumors. The first time Azap shadowed Dr. Pawlik in a surgery, she said she was in awe.
"I just remember walking out of the OR that day and I immediately called my friends and said, 'I have to become a surgeon.' I was so inspired by him."
Rosevine wasn't the only member of the Azap family inspired to become a surgeon. Younger sister Lovette also decided to attend Ohio State for her undergraduate studies and is now a second-year medical student at the College of Medicine.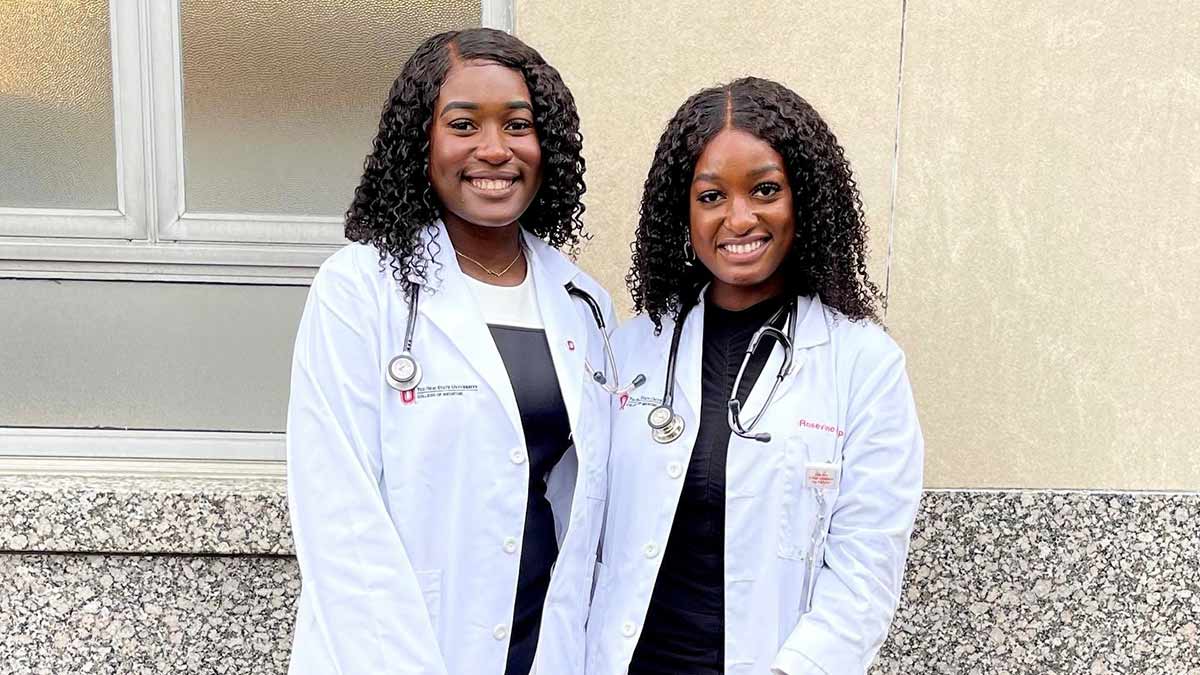 The Health Sciences Scholars Program, an organization at Ohio State that supports undergraduate honor students interested in health-related careers, was instrumental for Lovette in making decisions about her future. She served on the leadership council of the organization where she networked with various physicians.
"They would come speak to us about what's important to have before coming to medical school, whether that's research, volunteering or clinical experiences. Gaining that insight is important for first-generation medical students like my sister and me because we don't have other physicians in our family to give us guidance," Lovette says.
Lovette also became a research mentee of Dr. Pawlik. Together, they wrote several papers about the difficulties minority and underserved patients experience navigating the medical field. "It's amazing working with Dr. Pawlik, who understands that these disparities exist and how they can affect the outcomes of patients. A lot of our research focuses on health disparities, but we also look at the specific factors that cause these disparities so that they can be addressed," Lovette says.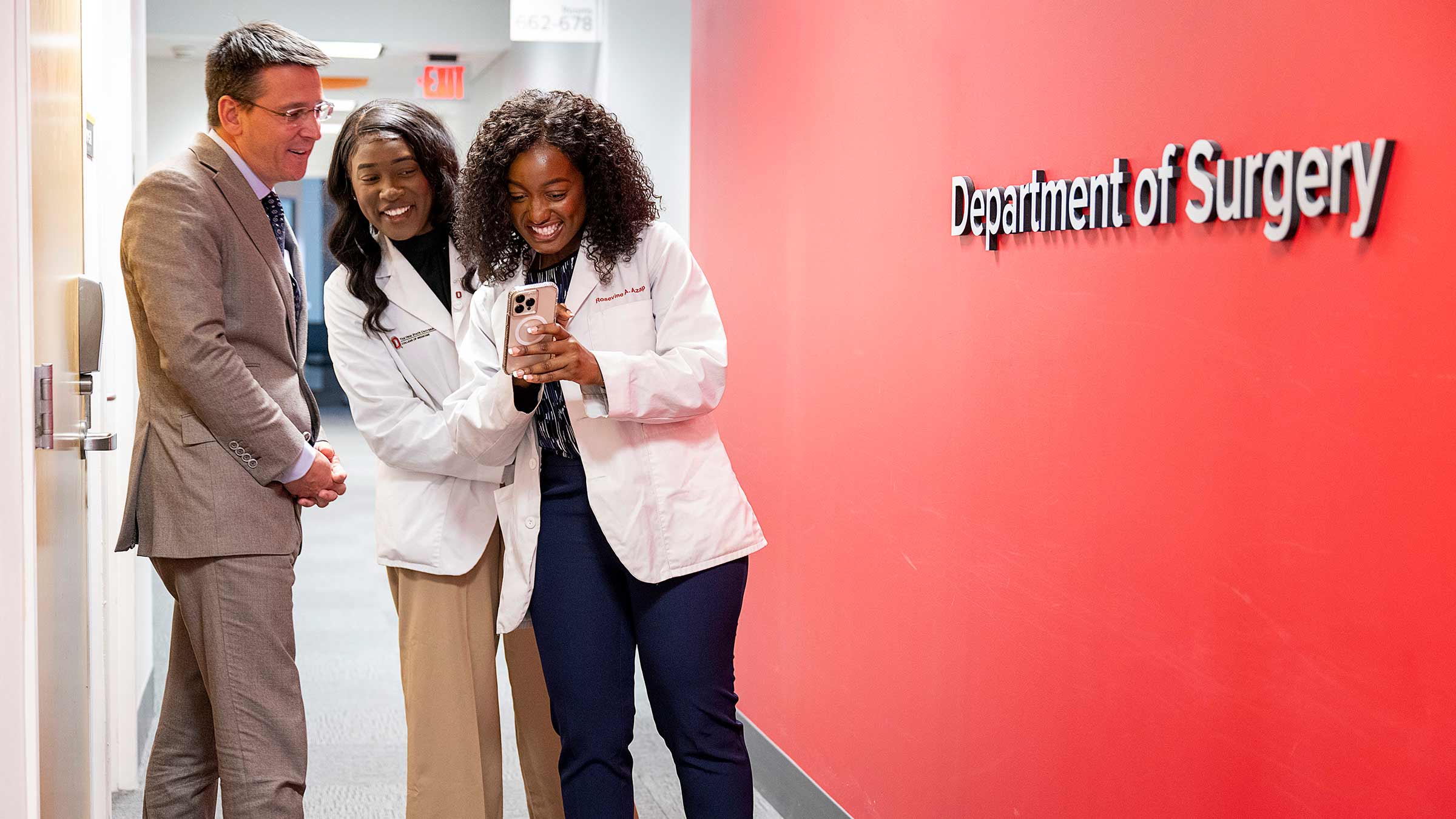 Inspiring each other through the rigors of medical school
Through the demands of being in medical school, completing research projects and helping lead several student organizations on campus, the Azap sisters have leaned on each other for support. Rosevine is able to give Lovette advice as someone who has been in her shoes just two years prior, and she can also confide in Lovette and share struggles with her. They keep each other motivated by remembering why they chose careers in health care in the first place.
"Our passion stems from recognizing the sacrifices that our parents made in order for us to come here [to Ohio State]. We're grateful to even have this opportunity, because we recognize that so many people don't," Lovette says.
Lessons in surgery and compassion
As Lovette prepares for the end of her second year and Rosevine prepares for graduation and residency at the University of Texas Medical Branch, they keep the lessons they've learned from Dr. Pawlik close. "He's been such a strong mentor and advocate for me. He's taught me about how important it is to be worldly, how you can use research to emphasize the things that are important to you, and he's also taught me a lot about being a compassionate physician."
Dr. Pawlik sees a bright future ahead for the Azap sisters.
"They're both incredibly smart, talented, kind, wonderful individuals, and I couldn't be happier for them. The field of surgery will be much better off having them in it."
Your gift sustains a brighter future for medicine
Give today