Teaching & Learning
Body donation to science gives medical students an innovative, insightful anatomy experience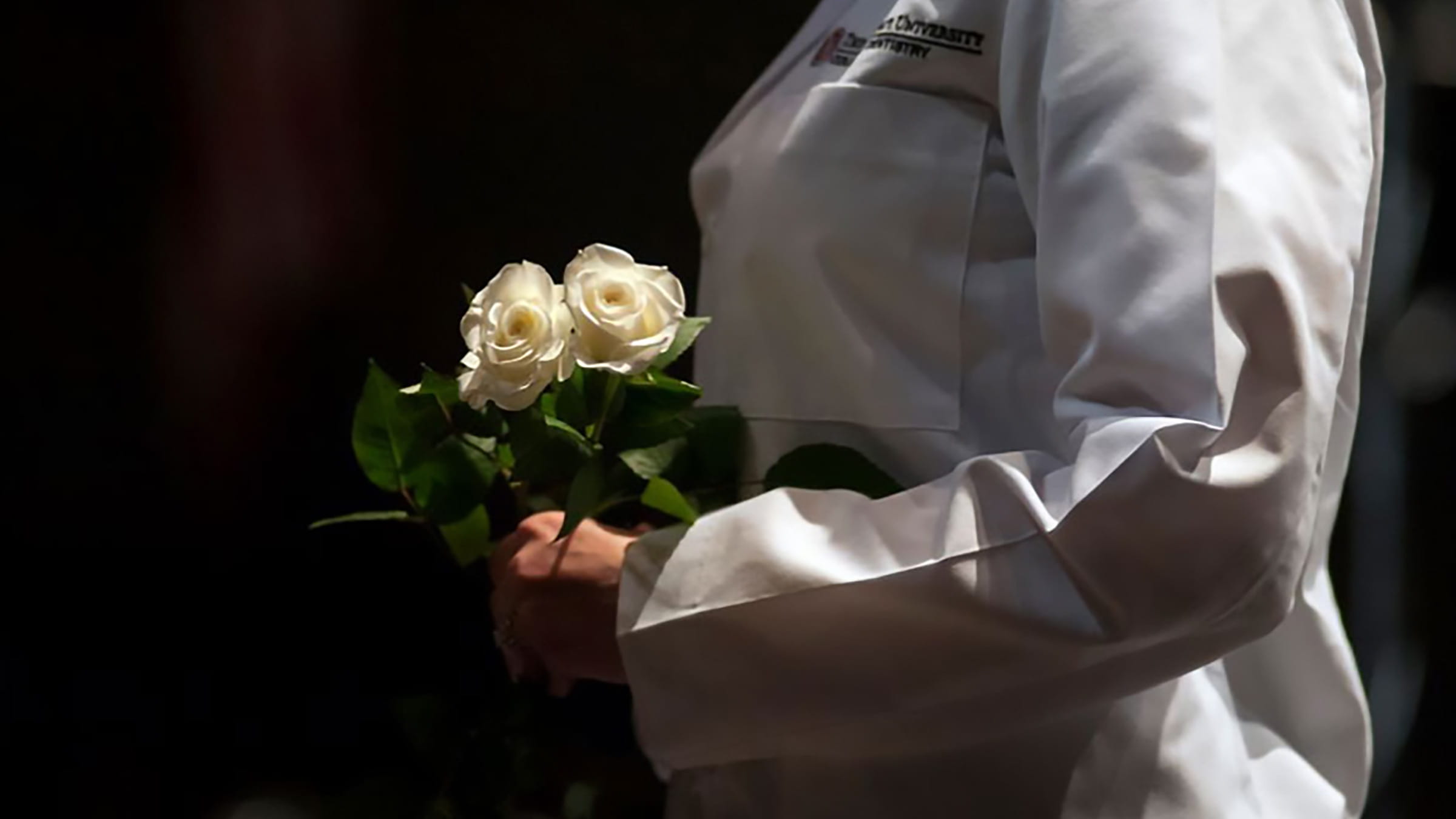 Many people realize the life-changing impact of organ donation, but a lesser-known way of creating a lasting legacy is through whole-body donation. Becoming a body donor helps advance medicine and improve the lives of patients for generations to come.
For five decades, The Ohio State University College of Medicine's Body Donation Program has enhanced the innovative, hands-on education students receive at the college. The donations help future physicians learn more about the structure of the human body, a familiarity that is fundamental to every medical student's education regardless of specialty.
How donating your body to science helps medical students
Along with teaching students about human anatomy and its intricacies, donors allow students to gain a greater understanding of death and how to respectfully interact with it. Medical students who have this awareness and appreciation for life become better physicians, says Melissa Quinn, PhD, clinical assistant professor and director of outreach and community programming in the Division of Anatomy at the Ohio State College of Medicine.
"I think one thing students learn from our donors is empathy. That's their first patient, so they learn the idea of working with individuals, working with someone very selfless to be able to give that gift to them," Dr. Quinn says. "Understanding the humanistic component to who we are through our donors is important. It's not just about learning the parts of the heart or the brain, but also what it means to be human."
Outside the classroom, donors can also play a role in advancing research by helping to test new surgery techniques, treatment methods and medical instrumentation. In this way, body donations can help increase the quality of life for future patients and even save lives.
Who can donate to Ohio State's Body Donor Program?
The Body Donation Program at the Ohio State College of Medicine accepts donors at any age. Each year, about 500 people enroll in the program and an average of 225 donors are accepted. Because of the invaluable learning experience donors give to students, the demand for donations continues to increase, according to Danielle Davis, MS, director of anatomical services and the Body Donation Program at the Ohio State College of Medicine and licensed funeral director and embalmer.
Interested in learning more about The Body Donation program?
"We're certainly working to build that number up," Davis says. "But we're so grateful, and it's so beneficial that we're able to have these donors and have a robust program when a lot of places don't. We often get folks who are excited to be Buckeyes, even after they've passed away, and they still feel like they're making a contribution."
Ohio State medical students honor those who donate bodies to science
Medical students at the Ohio State College of Medicine recognize the generous gift these donors make, and every year a student committee organizes a memorial service to honor those who've donated their bodies to medical advancement and education. At this event, the donors' families and friends come together to hear students express their gratitude through testimonials.
"Hearing from the students and talking to the families of donors really hits home the significance of what their loved one has done and the impact it's having," Davis says.
The Body Donation Program has received numerous letters of appreciation from past students who explain how meaningful their experience with a donor was. Many students emerged from the program with a more profound understanding of death and human anatomy. Dr. Quinn admits that she herself continues to learn from the donors.
"It allows me to take a moment and reflect in knowing that there is something greater than me that's happening right here, so those donors allow me to really step back and know that I am doing this not only for my students but also for these donors," Dr. Quinn says.
Your gift sustains a brighter future for medicine
Give today