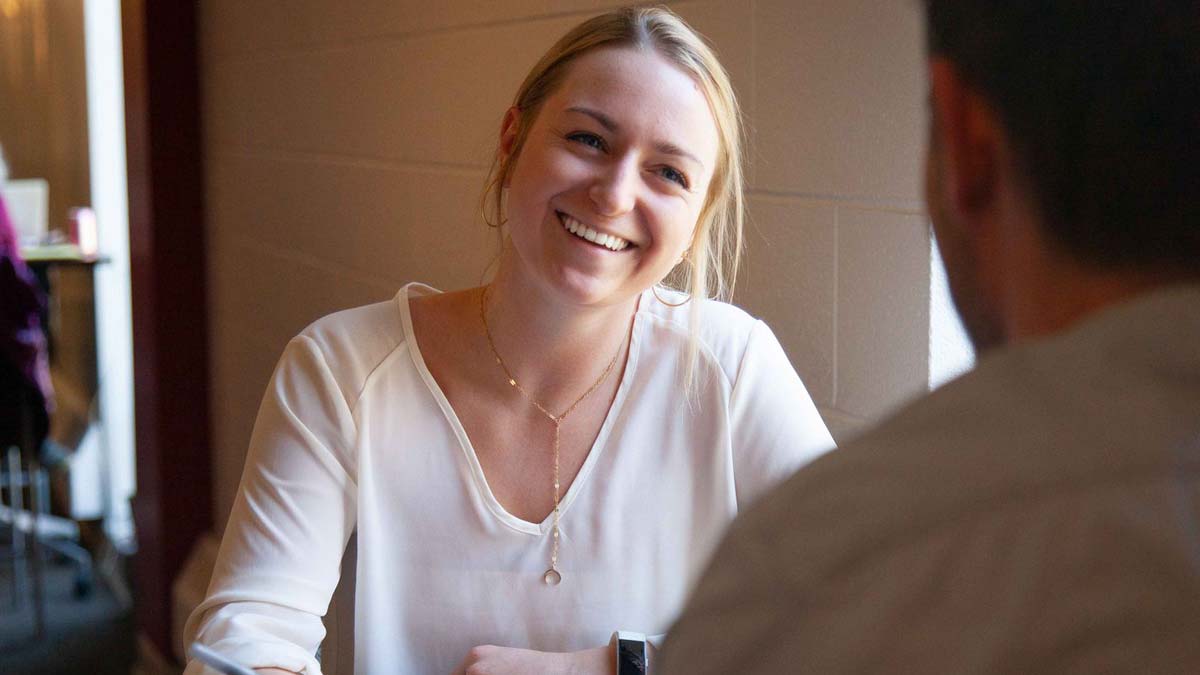 Health and wellness innovation in health care
As the health care industry continues with a critical shift towards wellness-focused care, its essential that future health professionals are prepared to drive this transition forward.
This was the thought process behind the minor in Health and Wellness Innovation in Health Care (HWIH), a program devoted to an innovative approach for health promotion and chronic disease prevention.
"We need to shift our current paradigm from sick-care to well-care because our country spends more money on health care than any other western world county, yet our population health outcomes are poor," said Dean Bernadette Melnyk, PhD, APRN-CNP, FAANP, FNAP, FAAN. "Eighty percent of chronic disease can be prevented with a few healthy lifestyle behaviors, yet only a small percent of the population engages in them. This program prepares students to assist patients with strategies to prevent and improve chronic conditions."
For our students, the HWIH program provides the opportunity master a groundbreaking perspective on health care.
"I've always been really passionate about holistic, integrative health care," said Olivia Webster, The Ohio State University alumna and past Health and Wellness Innovation in Health Care minor student. "It was such a cool program for me. I didn't even know something like that existed, so when I saw it, I was super excited."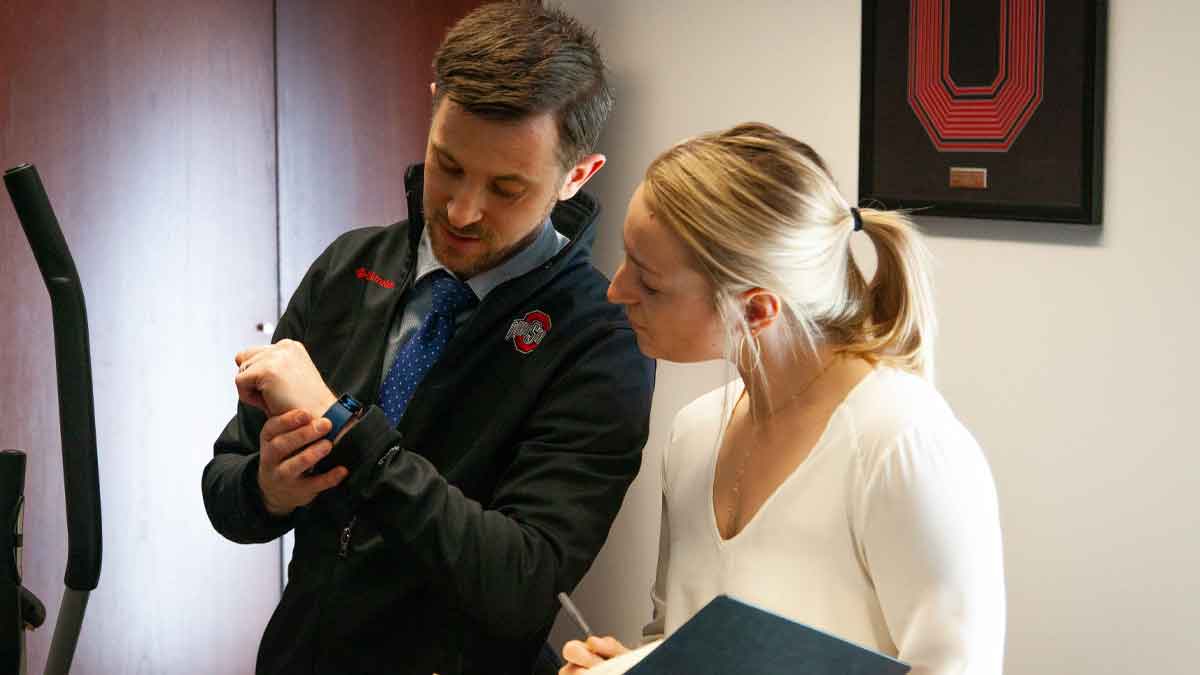 The Health and Wellness Innovation in Health Care minor consists of five courses equivalent to 18 credit hours. Each course helps you develop a deeper understanding of health and wellness in an increasingly complex health care environment.
Webster specifically found the Wellness in Chronic Conditions courses to be interesting. "They gave me a really thorough overview of how chronic illness affects the body and how we as health coaches can step in and address chronic illness," Webster said.
"In our current health care system, we just aren't set up to deal with chronic illness yet, and that's a huge issue."

Olivia Webster, past Health and Wellness Innovation in Health Care minor student.
Through personalized instruction, you can expect to gain the tools needed to design effective wellness strategies and programs to improve the lives of individuals across the health care continuum. This means addressing personal health needs through health coaching techniques, utilizing evidence-based practice to support disease prevention and promoting wellness within worksites and communities.
Now, Webster uses the skills she learned in the classroom personally and professionally.
"Even in my day-to-day life I use health coaching with myself. My own habits are better because I have been able to engage in those conversations that are really important right now in health care," she said.
When asked what her favorite aspect of the Health and Wellness Innovation in Health Care minor was, Webster praised the intimate classes and outstanding faculty.
"The biggest thing I enjoyed about the minor were how small the classes were! I was so used to other classes that are so big that it's really hard to build a relationship with your classmates and professors," she said. "In HWIH, it's intimate. The professors were really nurturing, and I still talk to those professors all the time."
After completing the minor, you will be eligible to sit for the National Board-Certified Health & Wellness Coach (NBC-HWC) examination.
"The minor has a great well-rounded array of classes. I feel like it perfectly prepared me for the exam and felt very confident going into it. I passed the exam on the first try," Webster said.
"As a minor, it gave me such a leg up when applying to graduate school because it was different. It's a really good life skill to have and was overall a really great experience."
Now is the time to take the next steps towards a wellness-focused future
Learn more about the minor