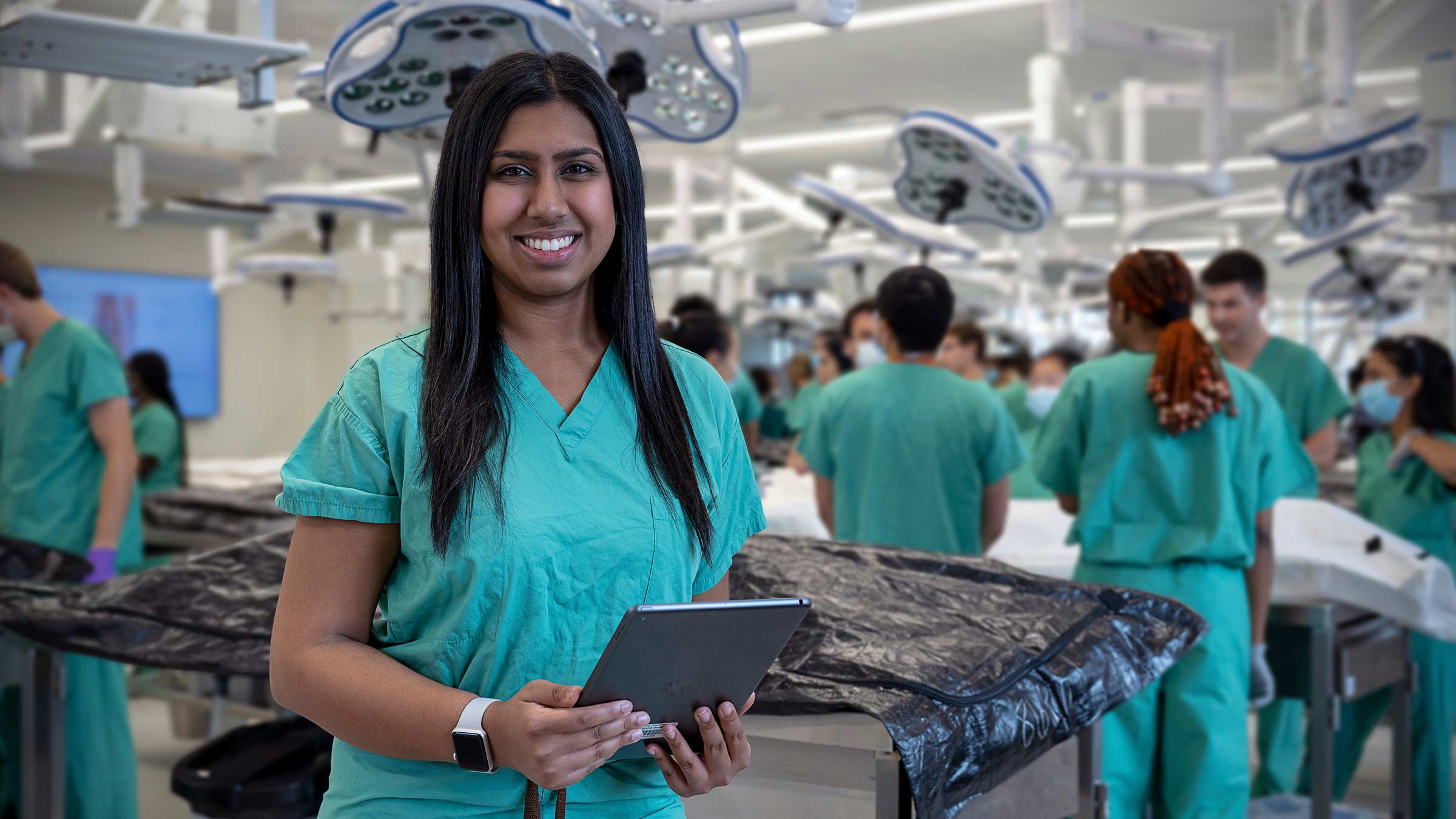 The life of a medical student is vastly different than what it was a half-century ago. It's a rigorous, fast-paced journey that's off and running the moment students don their newly pressed white coat. But at The Ohio State University College of Medicine, it's also an incredibly rewarding one, where students meet and treat patients during their first year of study.
Get a peek into a first-year medical student's journey by following a day in the life of Ohio State College of Medicine student Varshita Chirumamilla, a Dean's Scholar recipient from Columbus, Ohio.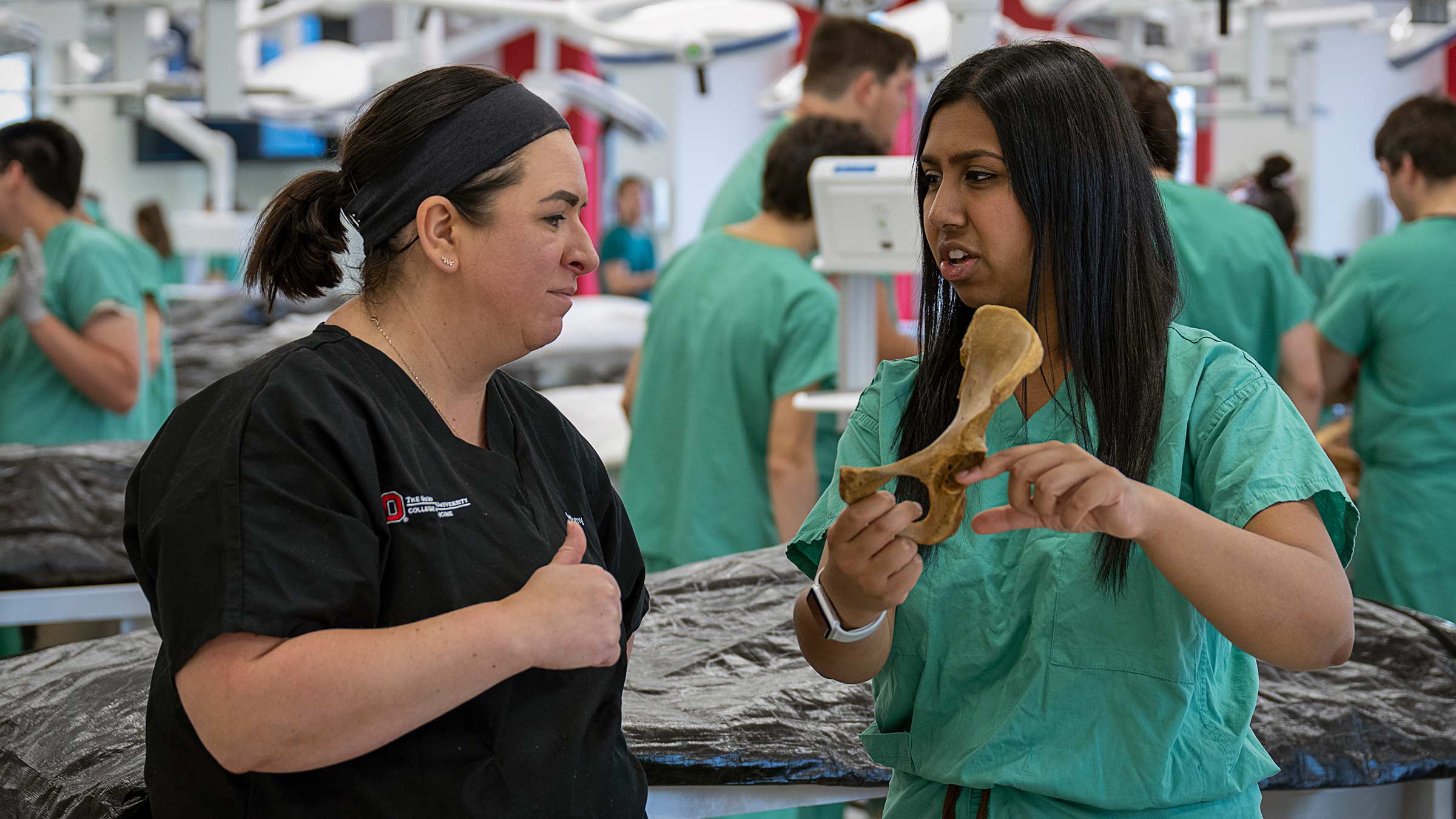 Varshita Chirumamilla, a first-year Ohio State College of Medicine student, consults with anatomy instructor Melissa Quinn, PhD, a clinical assistant professor in the Division of Anatomy, in the Interdisciplinary Health Sciences Center anatomy wing.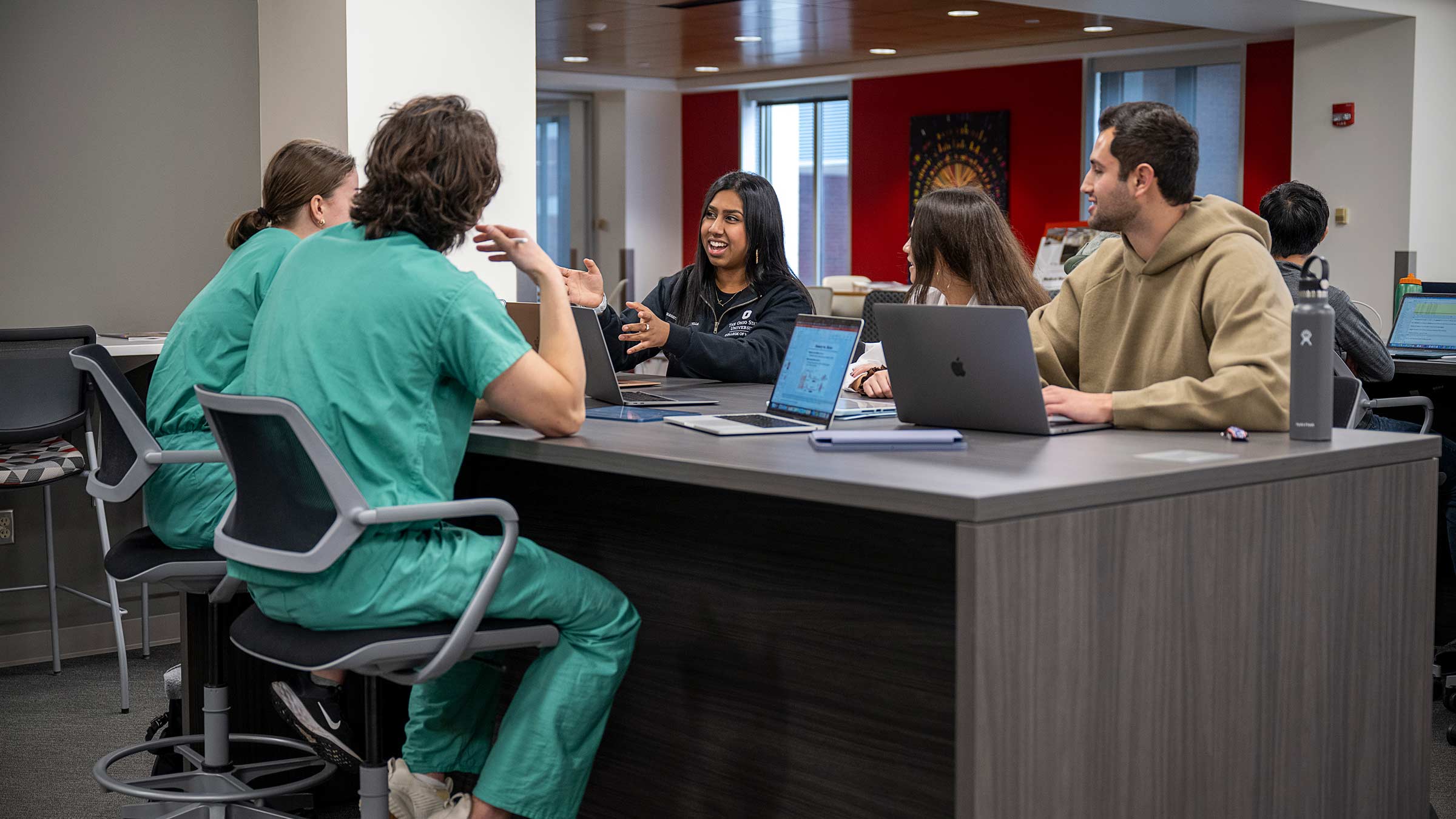 Varshita Chirumamilla studies with peers in the medical student section at Ohio State's Health Sciences Library in Prior Hall.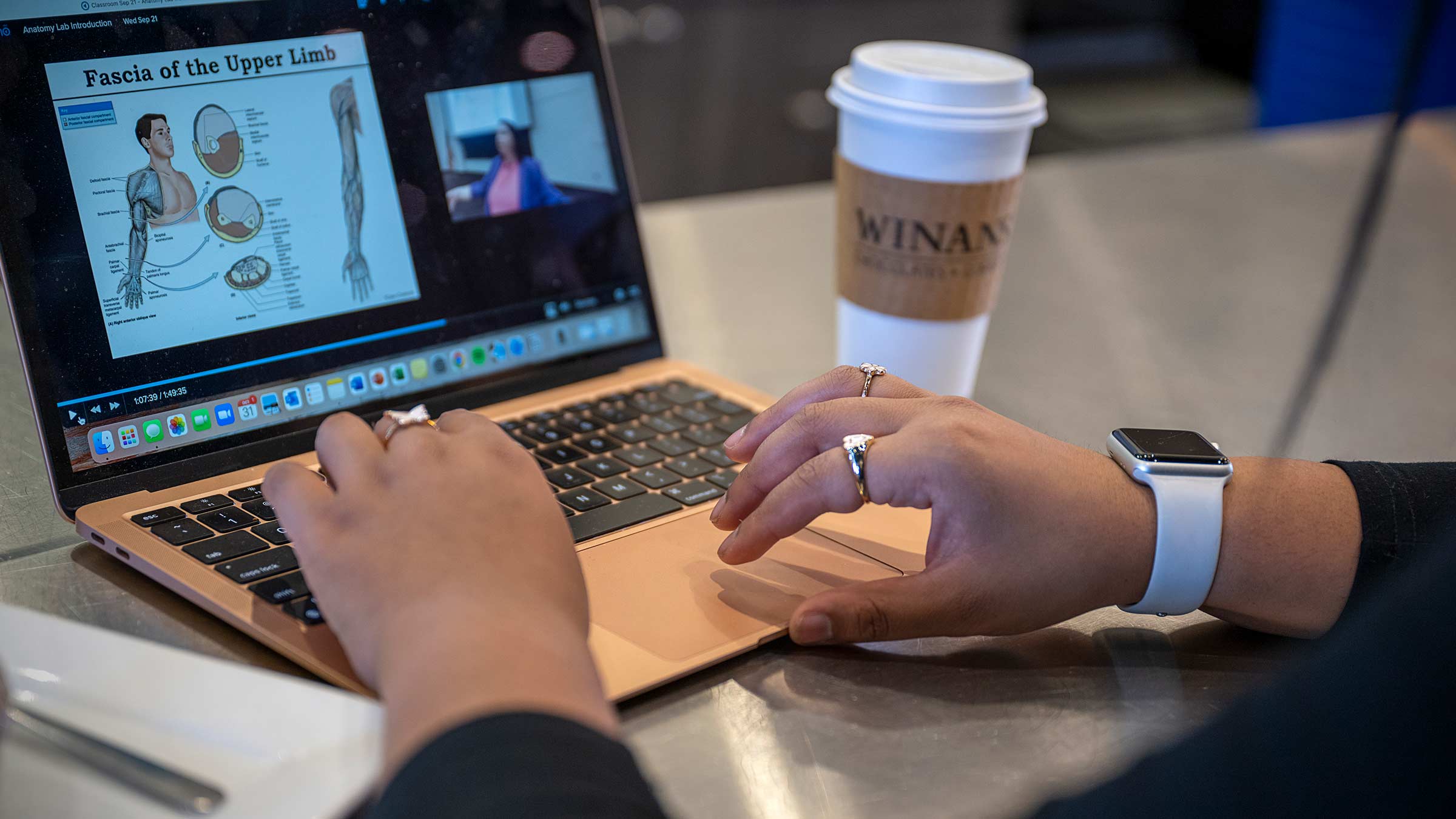 Varshita Chirumamilla reviews lecture material at Winans coffee shop. The free AnkiApp allows students to access the material for that current day, as well as older cards from previous days. This spaced repetition model is a good option for medical students.
Varshita Chirumamilla trains with her preceptor — an experienced clinician who guides medical students during their training — through a patient exam.
Your gift sustains a brighter future for medicine
Give today