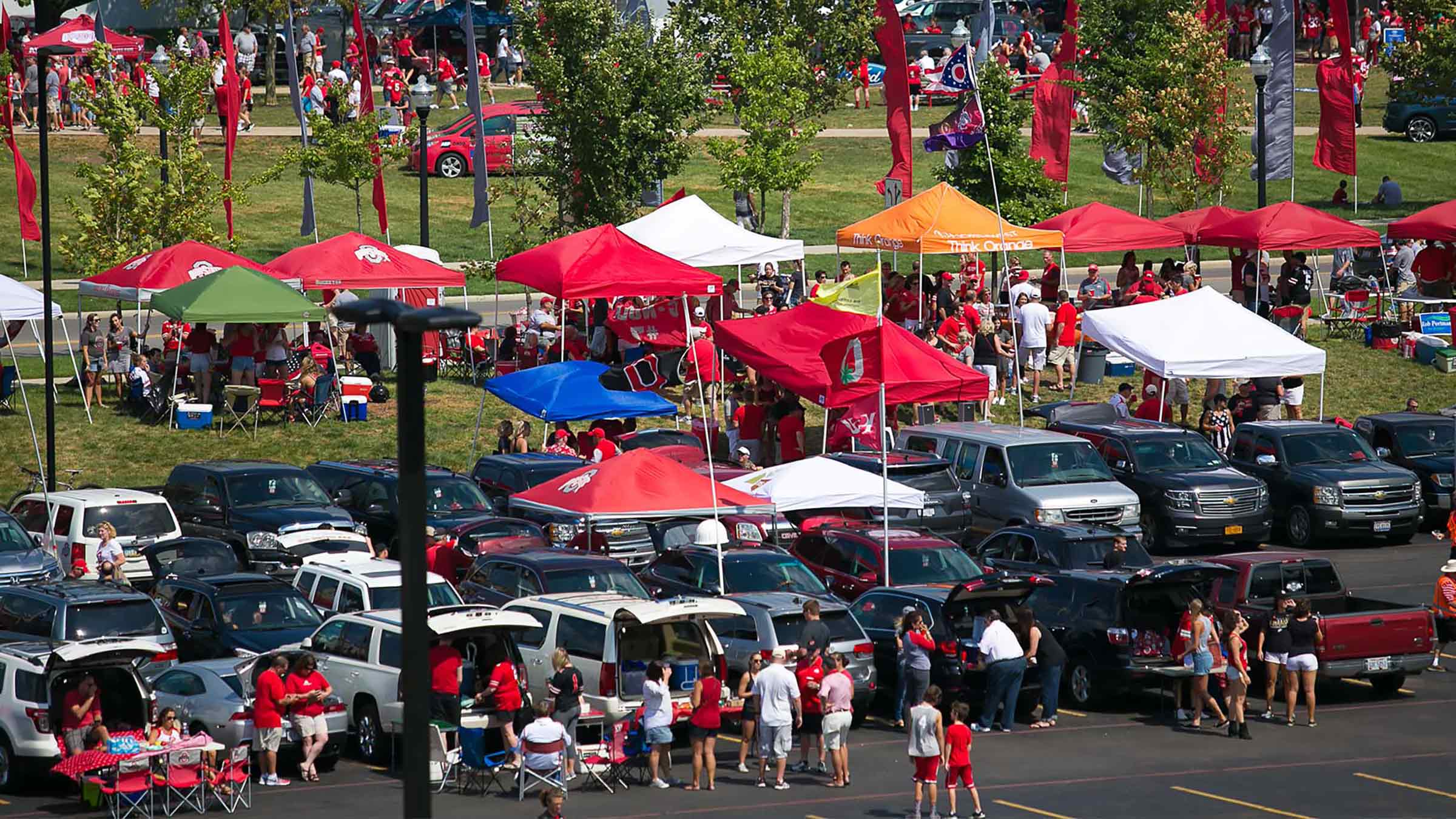 Football season is upon us, and fans across the country are gearing up to celebrate game days by tailgating.
We look forward to tailgates partly because of the classic menu of festive but sometimes not-so-healthy foods and drinks (hot dogs, cheese dip, beer, chips, cookies, etc.). But what if I were to tell you that you could tailgate with healthier options without sacrificing the taste and fun of typical tailgating habits?
You can. The key is to balance the amount of calories you take in on game days or, by the end of the season, you may be in regret mode.
Unhealthy choices often seen at tailgates
One of the biggest problems I see is that people often drink too much at tailgates. Alcohol is an appetite stimulant, making you want to eat more. It also decreases your ability to burn fat.
To prevent this, I suggest you set a drink limit for yourself. Only drink closer to game time instead of all day. If you're choosing mixed drinks, try using calorie-free mixers.
Another thing to be careful about is grazing all day with high-calorie foods. Try to limit yourself by putting measured amounts of different foods on your plate instead of continuously grazing around the food table.
The other drink that's bad for your liver
Some healthy food options for tailgating
If you're looking for great-tasting alternatives to traditional high-calorie tailgate food, here are some of my healthier tailgate go-to favorites:
Fruit salads, chickpea salads, veggie trays and pasta salads with diced veggies make great side dishes and can replace chips or pretzels.
Instead of hot dogs or hamburgers, try lean grilled meats like skinless chicken breasts and pork tenderloins. Veggie burgers or salmon burgers are also good substitutes.
Replace high-fat chip dips with salsa. Salsa has about one-fourth the calories of a mayonnaise-based chip dip.
A great vegetable idea is grilled veggie kabobs. Cut up different vegetables, marinate in light Italian dressing and grill.
Beans are also a good option. Try baked beans with limited amounts of added fat or a bean casserole. I've added one of my favorite healthy bean recipes at the end of this article.
How to choose the best ready-made foods according to a dietitian
Still craving the unhealthy stuff?
It's best to prepare your own food and stick to it if you can, but there is room for some less healthy foods at a tailgate. The key is moderation.
Pick the top three foods you know you really want and take a small portion of each. A good rule is to always keep at least half your plate filled with veggies and fruit to avoid taking too much of other foods. If there aren't many good fruit and vegetable options, try eating off smaller-sized plates.
Tips to prepare for your tailgate
There are a few practices that will help you stay healthy and mindful during the tailgate.
Tip 1: Eat breakfast
Sometimes people skip breakfast to save room for the food at the tailgate. This usually leads to overeating. Instead, eat a high-protein breakfast, such as oatmeal and Greek yogurt or eggs and toast.
Tip 2: Don't drink on an empty stomach
We've all heard this before, but drinking alcohol on an empty stomach is dangerous and can lead to quicker intoxication. Make sure to eat something before drinking, especially if you have diabetes.
Tip 3: Hydrate
Hydrating is always important, especially if you're going to be outside in the sun and especially if you are consuming alcohol. Try to alternate between drinking alcohol and drinking water. I know it seems cliché, but it works.
Easy bean bake recipe
Makes 16 servings
Per serving (without rice or cheese):
Calories: 190
Fat: 3 g
Trans fat: 0 g
Saturated fat: 0 g
Cholesterol: 0 g
Sodium: 615 mg
Carbohydrate: 37 g
Fiber: 9 g
Protein: 10 g
Here's what you'll need:
1 can (16 oz.) each: great northern, garbanzo, butter, black, pinto and kidney beans
1 onion, chopped
2 tablespoons olive oil
2 cups tomato sauce
3 tablespoons prepared mustard
3 tablespoons BBQ sauce
½ cup brown sugar
1 cup each cooked rice and 2% grated cheddar cheese (optional)
Here's how to make it:
Preheat the oven to 350 F.
Open all beans and drain. Toss together in a large bowl.
Sauté onion in olive oil until onion is translucent, about three minutes.
Add onions, tomato sauce, mustard, BBQ sauce and brown sugar to beans and mix carefully.
Mix in rice and cheese, if using.
Pour into a 13 x 9-inch baking dish and bake for 1 hour.
It can be served hot or cold and assembled up to 24 hours before baking.
The first step in the journey to your best health begins with a primary care provider who cares
Get started today