Discovery & Innovation
Ohio State study: For autistic kids, specialized swim lessons could decrease drowning risk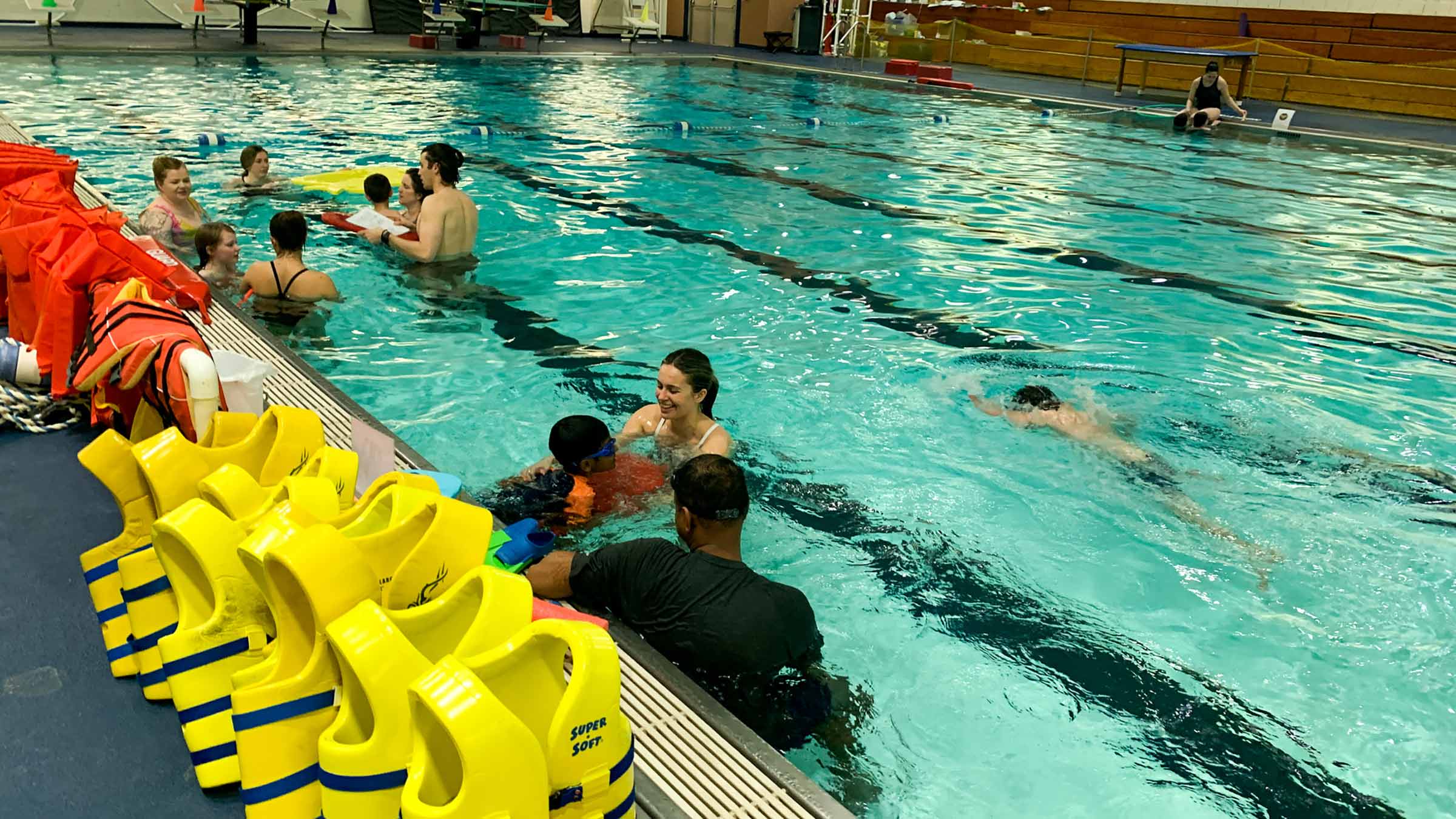 Since 4-year-old Cooper Sotello was just a baby, his mom has been hopeful that he would join in on family swim time. But for years, it's been a struggle to make swimming safe and fun for Cooper, who was diagnosed with autism when he was just 18 months old.
"Cooper's been around water most of his life. My parents have a swimming pool, so we've tried to get him interested in swimming and comfortable with swimming since he was probably about a year old," says his mom, Sarah Cline, who lives in Canal Winchester, Ohio.
For those on the autism spectrum, swimming can be scary. In fact, drowning is the No. 1 cause of accidental death among those on the autism spectrum, according to the National Autism Association.
That's why Erika Kemp, OTD, clinical assistant professor in the School of Health and Rehabilitation Sciences in The Ohio State University College of Medicine, developed an adaptive swim program to teach the basics of swimming — and even a love of the water — to young swimmers with autism like Cooper.
"We started the program at Ohio State and it's helped him a lot with his comfort in and around the water. And he's actually started enjoying it," Cline says.
Based on the positive results of this new pilot study offering personalized aquatic occupational therapy to 19 children with autism, researchers at The Ohio State University Wexner Medical Center and College of Medicine will expand the program to include 36 autistic children this summer.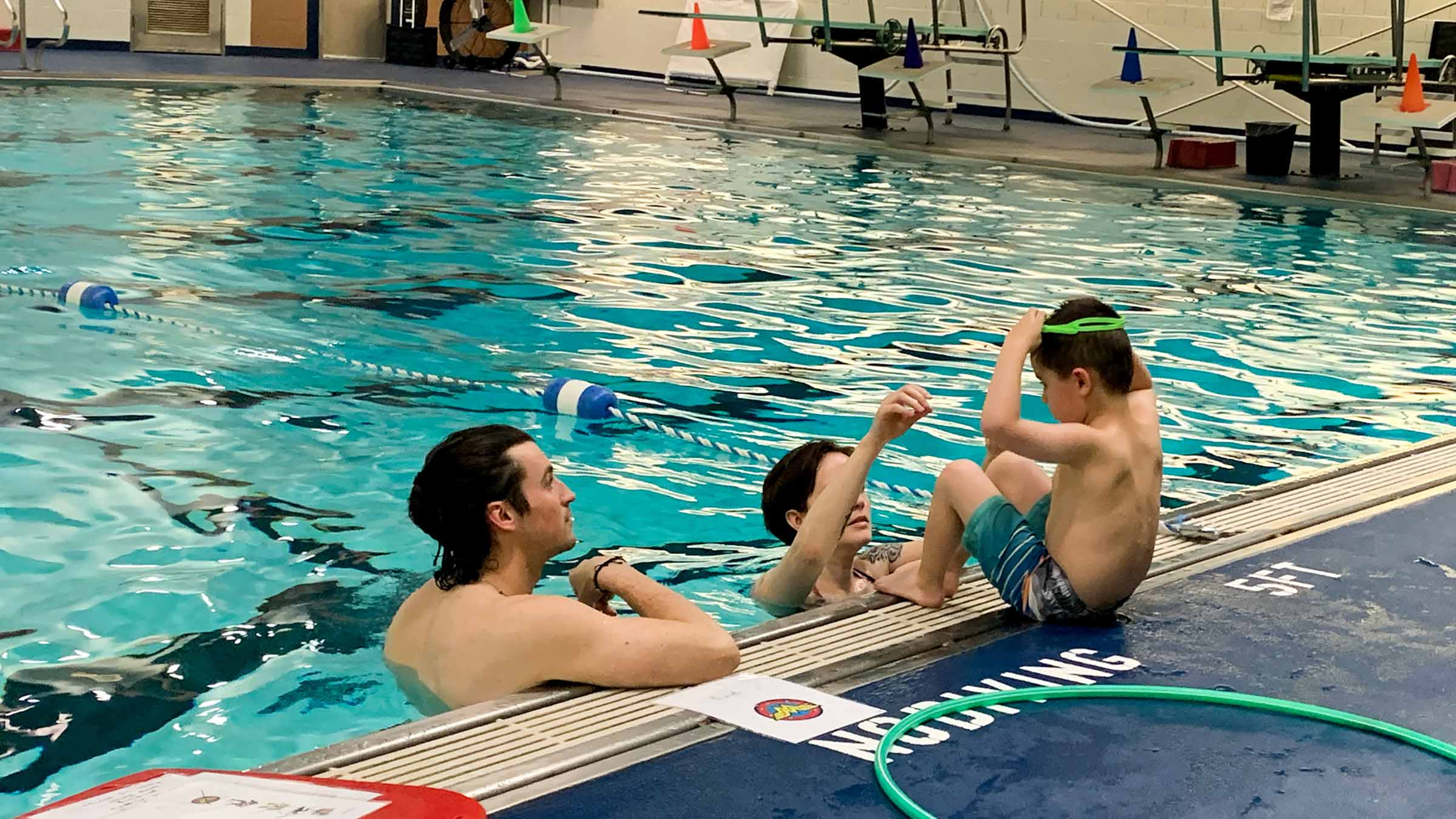 Dr. Kemp has received an American Occupational Therapy Foundation Intervention Research Grant to continue the adaptive swim program, with the goal of implementing similar programs to help the millions of autistic kids safely experience the joys of swimming.
"So many times, families just want to go to the pool in the summer with all of their children. And so what I want to do is enable those families to feel like they can do that safely," Dr. Kemp says.
Dr. Kemp, a board-certified pediatric occupational therapist at Ohio State whose research focuses on aquatics and adaptive sports, says initial results of the pilot study show that the classes not only improve swim skills and safety, they build competency that goes beyond the water.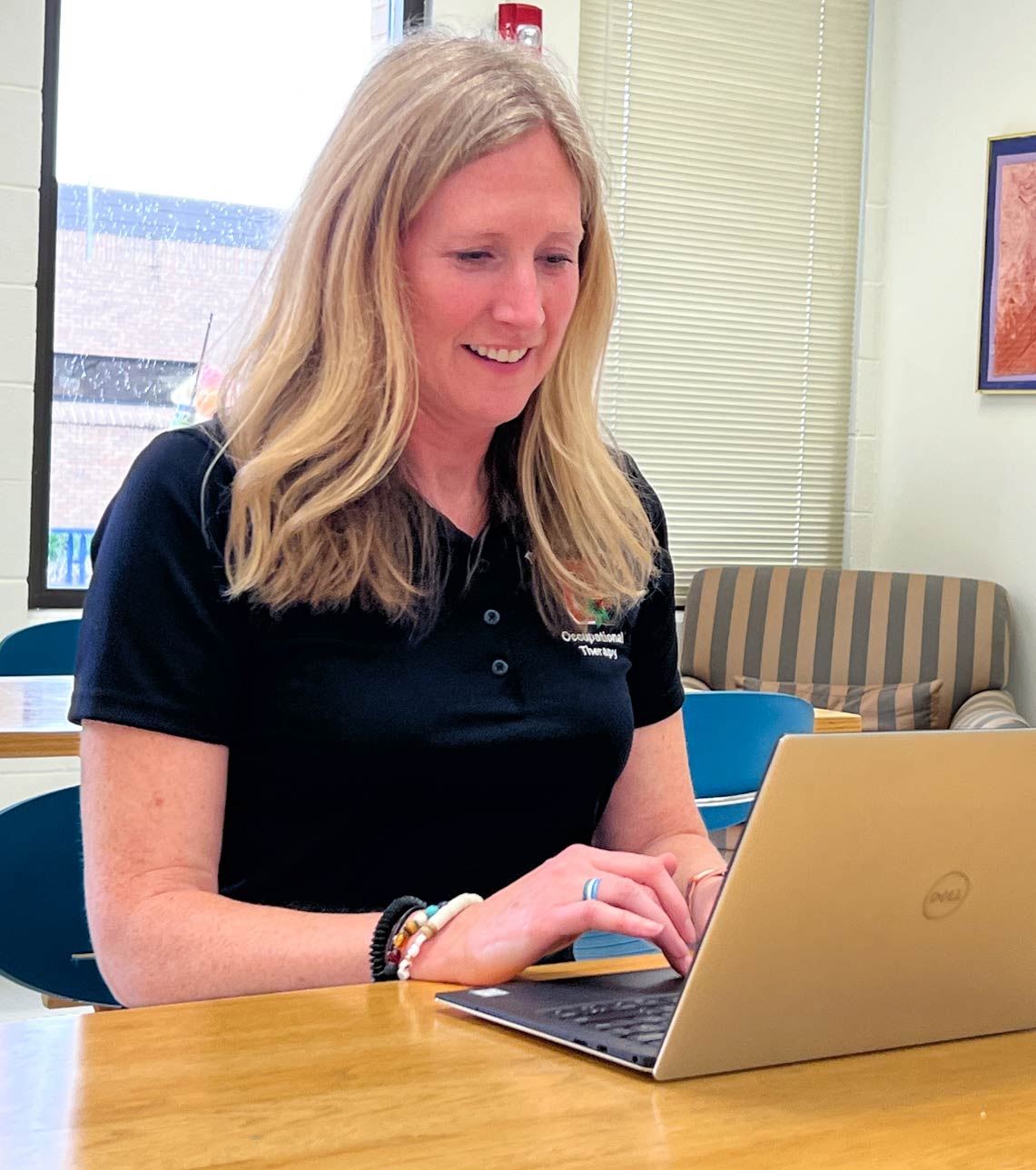 "Every kid is a little bit different, and a lot of the big challenges of teaching autistic children have to do with being able to learn in the same way that their peers learn," Dr. Kemp says. "When you think about typical swim lessons, often there is one teacher giving the same instructions to the whole group. That's where we get into some difficulty with autistic kids. Often, they need the instruction presented in a different way or in a one-on-one environment."
To give those learners the attention and specialized instruction they need, Dr. Kemp and her team hold individualized, one-on-one swimming lessons for autistic children ages 3-12 at a pool located inside West Central School, which is a Franklin County Board of Developmental Disabilities program for teen and young-adult students in Columbus, Ohio.
During each session, occupational therapists tracked the children's swim skills. In addition, qualitative interviews and a follow-up survey were conducted with parents to determine impact on families and individual participants. Children who participated in one 10-week session can participate in additional 10-week sessions until they plateau in their progress of swim skills.
"Every child we've put through the program has made gains in things like water adjustment, comfort in the water and their ability to go under the water and hold their breath," Dr. Kemp says. "Then, we work on being able to maintain their balance in the water, maintaining a float and getting themselves to move through the water."
After spending time in the pool with Dr. Kemp and her team of occupational therapy students, Cooper is showing major signs of progress.
"He's excited to go every week. And he's excited to get in. He smiles and laughs and splashes. It just makes me really happy and proud," Cline says. "It's amazing seeing him succeed and be happy."
Innovative research is happening at the Ohio State School of Health and Rehabilitation Sciences
Read more about our work