Health
Orthopedic surgeon: Younger people are seeking joint replacements, but here's how to avoid it when possible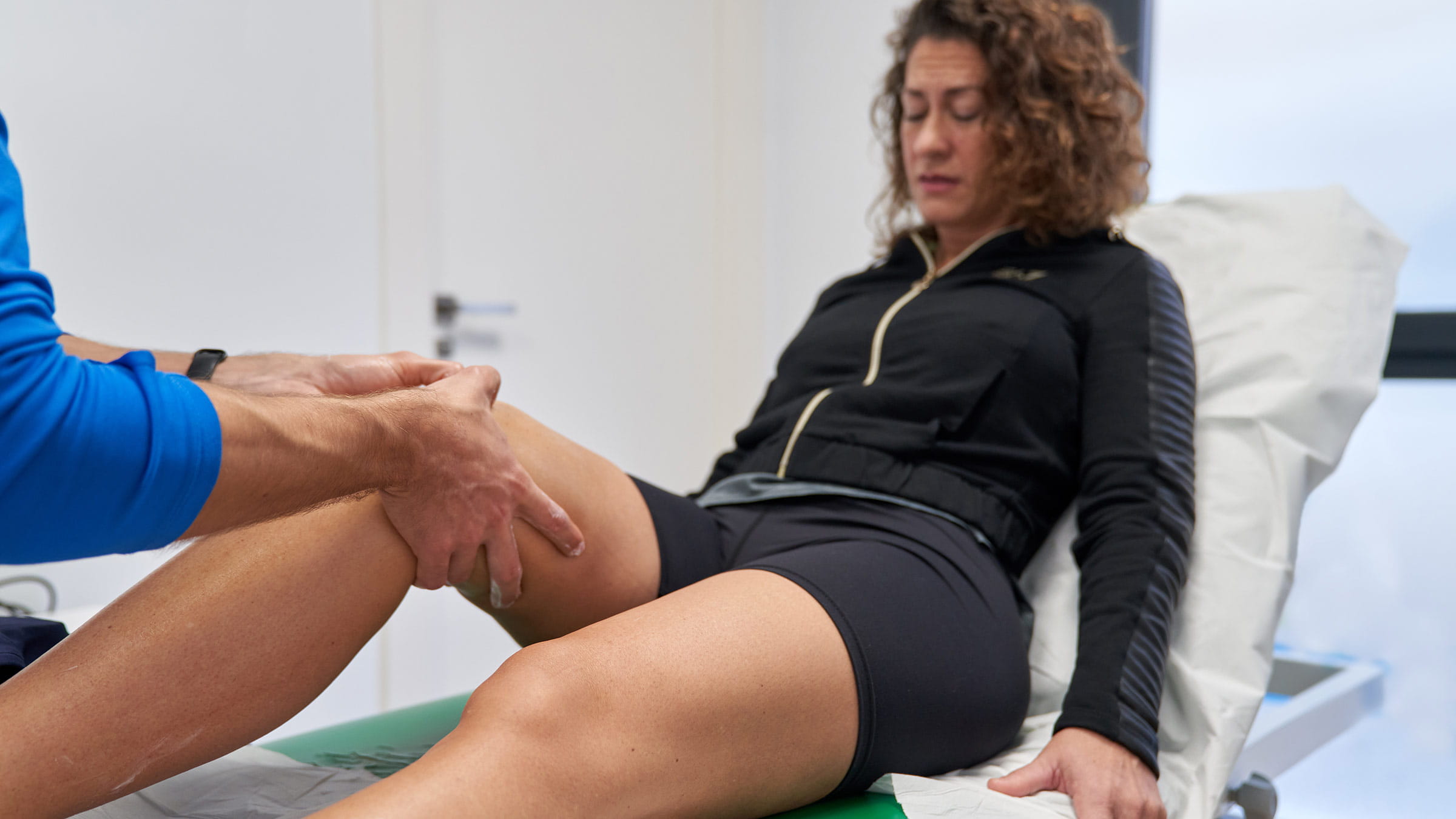 The number of knee replacement and hip replacement surgeries is on the rise, and it's expected to continue to increase over the next few decades.
One of the factors for the increase: a rise in the number of younger patients we're treating.
Active people in their 30s, 40s and 50s want to eliminate their pain and continue to run, cycle, hike and play tennis. Surgery has become a more acceptable option, while surgical and physical therapy advances have greatly improved outcomes and made surgery recovery easier.
While I'm an orthopedic surgeon who specializes in knee and hip replacement surgeries, I'd much rather help my patients — regardless of age — avoid total joint replacement (TJR) surgery by instead using non-surgical, less-invasive treatment options.
We typically discuss and try several options with our patients before considering or recommending surgery.
What research says about hip and knee replacements at different ages
According to a 2018 study from the American Academy of Orthopaedic Surgeons (AAOS), total hip replacements and total knee replacements were projected to grow by 171% and 189%, respectively, by 2030. And from 2000 to 2014, the average age of hip replacement patients began to drop from just over 66 to a little under 65, and the average age for knee replacement dropped from 68 to 66.
The AAOS found in a study released in March 2023 that in people under age 55 who had hip arthroplasty (hip replacement) — who "historically had poor long-term outcomes associated with implant failure" — only 1% needed revision surgery within eight years after their replacement surgery, due to advancements in the surgical procedure and materials. The study author noted that, currently, 28% of hip replacement procedures now are in those under 55.
Also in 2023, an AAOS study was released showing that people 55 and younger prior to surgery were found to have worse pain, function and quality of life compared to patients 75 and older. Despite this finding, they were able to demonstrate great benefit in pain and function after surgery. The younger patients did still report improvement in those areas after surgery, but older patients reported greater improvements following their knee replacement surgeries.
These different findings are part of why it's important to make decisions about joint replacement based on more than just age — every part of your health is a factor in how much this surgery could improve your pain, function and quality of life.
What we tell younger patients with joint pain
We're seeing more patients in their 30s and 40s. With these patients, we do our best to help them avoid surgery for as long as possible in order to minimize the number of joint-replacement surgeries they'll need over the course of their lives.
Our younger patients respond well to physical therapy and exercise. These and some of the other treatment options mentioned below have been effective in reducing knee and hip pain in younger patients and postponing surgery.
What causes knee and hip joint problems?
The underlying cause of joint issues in 90% to 95% of the patients we see is osteoarthritis. When this degenerative disease occurs, the cartilage that cushions the knee and hip bones gradually begins to deteriorate, creating pain. Injuries sustained at a younger age, such as tearing a meniscus or cartilage, also can lead to progressive osteoarthritis.
Consistent knee and hip pain can affect a person's quality of life, and it shouldn't be ignored. Nobody should be in pain.
If you're experiencing joint pain that affects your daily life, the first step is to talk to your primary care physician to determine if you need to see an orthopedic specialist.
Health Talks: Benefits of same-day joint replacement surgery
Strength and flexibility training can improve some joint pain
Research has found that exercises to strengthen and increase the flexibility of the muscles around the knees and hips are the most effective, long-term way to reduce pain. This takes some of the pressure and strain off these joints, and it can slow down the progression of osteoarthritis and reduce the need for surgery.
We almost always recommend that the first step for our patients is to work with a certified physical therapist to create a safe, effective and individualized strength and flexibility program they can do on a regular basis over an extended period of time.
Maintaining the proper body weight for you can reduce joint inflammation
Inflammation caused by weight gain has been linked to several diseases and biological problems, including osteoarthritis. Losing weight through exercise and a healthy diet can decrease inflammation and the stress on joints.
We also can connect our patients who have joint pain with Ohio State dietitians and weight management experts who can help create individualized plans to lose weight and maintain healthy lifestyles.
Over-the-counter medications can reduce pain
Anti-inflammatory medications can be an effective way to reduce joint pain, and we recommend over-the-counter medications such as ibuprofen.
However, because these medications can be an irritant for people with kidney disease and gastrointestinal problems, it's important to know a patient's complete medical history. We also recommend that patients talk to their primary care provider about the medications they take.
Using a brace can increase joint stability
Instability around the knee joint caused by osteoarthritis can cause pain. A knee brace can reduce this stress and instability and reduce pain in some cases.
Steroid and gel injections can reduce pain
A corticosteroid injection directly into the knee or hip is effective in reducing pain in many patients. They're effective for approximately three months, and it is possible to get additional injections. Corticosteroids are laboratory-produced hormones, and studies have shown they don't cause any long-term damage to bones or cartilage. Corticosteroids can be problematic, though, for patients with more advanced diabetes.
Gel injections have proven to provide pain reduction in about half of our patients. These gels are laboratory-produced versions of the joint fluid found in the knees and hips that lubricate these joints.
Biologic injections to reduce pain
A relatively new area of treatment are platelet-rich plasma (PRP) injections. In this process, blood drawn from a patient is run through a centrifuge to separate and concentrate the platelets, which are the cells in the blood that form clots, slow and stop bleeding and help wounds heal. The concentrated platelets are then injected directly back into the patient's knee or hip joint and can, in some cases, regenerate cartilage and reduce inflammation and pain.
How orthobiologics uses the body's own cells to promote healing
When is it time for joint-replacement surgery?
Because every person's health status is unique, it's important to discuss options and goals and come up with a personalized plan. We talk about the progression of non-surgical treatment options, determine how effective they are, and each patient's goals in terms of what they need in order to return to work or maximize their daily, recreational activities and quality of life.
Over time, if these non-surgical treatments aren't as effective as a patient would like them to be, we can then discuss joint-replacement surgery.
Success of joint-replacement surgery
The implants and surgical techniques we utilize have improved tremendously over the past few decades. Our patients are able to get back to work and enjoy recreational activities, such as hiking and cycling, much faster and without pain.
Ready to stop the pain?
Schedule an appointment with one of our orthopedic experts.
Get started