Health
FAQ: How to spot the early signs of dementia and Alzheimer's disease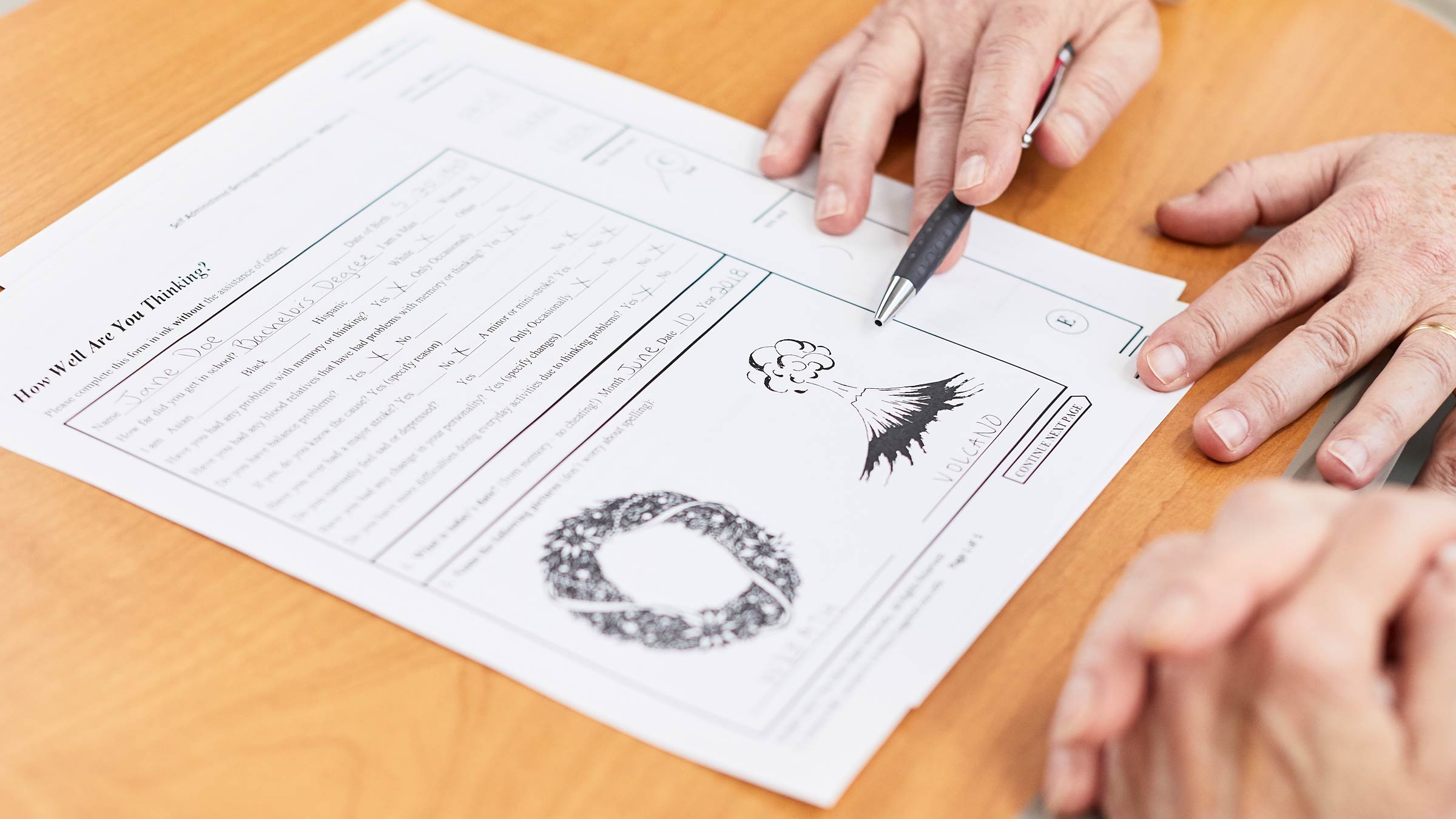 Question

What are the early warning signs of dementia or Alzheimer's disease?

Answer

Dementia is a term that applies to individuals who require help with performing activities of daily living due to cognitive impairments. Alzheimer's dementia is just one form of dementia. The most obvious sign of Alzheimer's is memory loss, which is often noticed by someone other than the patient. If someone you love is repeatedly forgetting things, or has other thinking problems, that's a sure sign to encourage them to check with their doctor.

The early signs can vary greatly, so be aware of any of the following: difficulty communicating, word finding, challenges handling complex tasks, withdrawal, lack of concentration, or an inability to plan or organize.

Question

Can Alzheimer's disease be detected early?

Answer

Absolutely, and it's critical that we do so. The earlier we diagnose a patient, the better the options we have to treat their symptoms. We have numerous treatments that can slow cognitive decline, but they're more effective the sooner we can begin deploying them.

Question

How is it determined that someone has dementia or Alzheimer's disease?

Answer

Your doctor will conduct a series of tests to determine the severity and cause of your symptoms. These may include brain-imaging tests or other lab tests. Your doctor will also work to rule out other possible causes, such as previous strokes or Parkinson's disease. Doctors might also speak with family members to determine whether your behavior has changed recently, or to assess the frequency of symptoms.

Question

Can a person self-diagnose dementia or Alzheimer's disease?

Answer

Question

What problem does the SAGE test solve in early detection?

Answer

The key to the SAGE test, which differentiates it from the hundreds of other tests used to diagnose diseases of the brain, is that the patient takes it on their own. Oftentimes, the early, subtle symptoms of dementia might not be noticed on a routine physical exam by a primary care physician, who is tasked with looking for numerous health issues in a relatively brief exchange with a patient.

With SAGE, you can download the paper test online and take it at your convenience. Your doctor scores the test and determines whether treatment is necessary. The new digital version of the test, available online, can be taken in about 15 minutes and is the first scientifically proven, digital, at-home test of its kind.

A recent study involving more than 600 patients showed that SAGE can detect the early signs of mild cognitive impairment six months earlier than standard, office-administered tests.

Question

How does the SAGE test work?

Answer

Once you have downloaded one of the four interchangeable versions of the test, you answer each of the 12 questions, taking as much time as you like. On average, most patients can complete the test in about 10-15 minutes.

Question

What does a person do with the results of the SAGE test?

Answer

Bring your copy to your primary care physician, who can score the test and talk with you about what the results indicate.

Question

I am concerned that one of my relatives may be suffering from memory loss. What should I do?

Answer

Often this is a delicate situation, so it is important that you encourage them to consider treatment, but understand there may be some resistance. The SAGE test is a helpful first step if a relative is resistant to seeking care, because they can take it at home then have their primary care physician examine it to determine if there is concern. The earlier you can connect them with a care provider, the more options we have to help slow the progression of symptoms.

Keep in mind, also, that caring for a relative with cognitive disorders is a major responsibility, and can carry a serious physical and emotional burden on the caretaker. Make things as easy on yourself as possible. Enlist as much help as you can, and understand where to expend your energy and where to conserve it. For example, patients with memory disorders might tell you they see a relative in the room who isn't there. What purpose does it serve to correct them? A simple "Yep, that's Uncle Bill" allows you both to move on without upsetting anyone.
Catch memory disorders early
Take the SAGE test today