Health
Closing racial disparities in breast cancer screening for Black women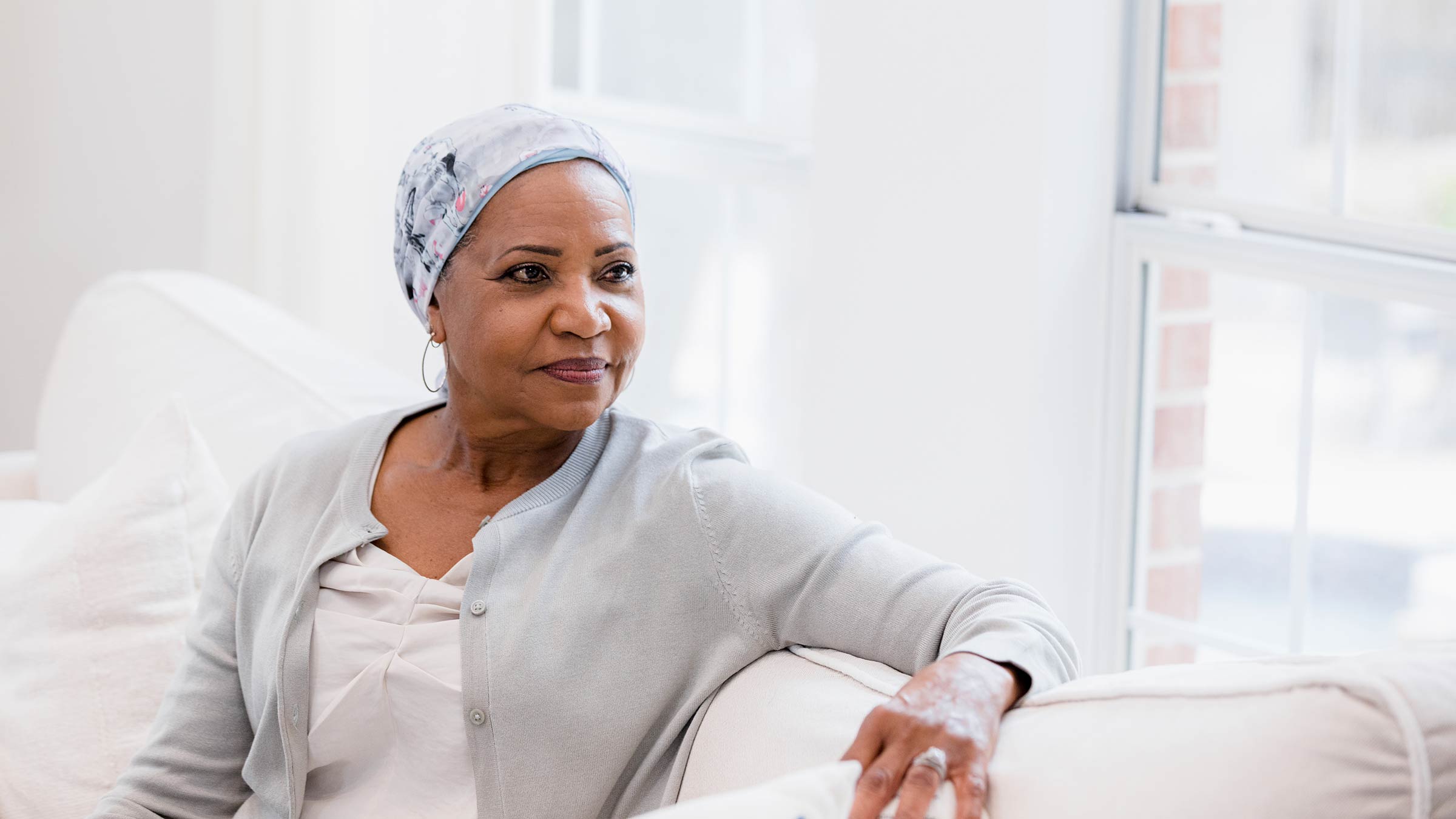 Black women have a 42% higher death rate for breast cancer than white women and have an increased risk for more aggressive types of the disease. But they're at a disadvantage when it comes to preventing and treating breast cancer, according to a recent study from The Ohio State University Comprehensive Cancer Center – Arthur G. James Cancer Hospital and Richard J. Solove Research Institute (OSUCCC – James).
Diagnosing cancer at an earlier stage can have a big impact on your treatment plan, and for people at high risk for developing breast cancer, it's important to manage those risks by getting regular mammograms and exploring other preventive screening options, like genetic testing.
But the OSUCCC – James' recent study shows that racial disparities in access to preventive screenings, education on risk management and other areas put Black women at a disadvantage when it comes to preventing and treating this disease.
Racial bias leads to lack of preventive care and genetic testing
One of the main disparities in care that Black women face is access to preventive health care. When it comes to breast cancer, Black women are less likely than white women to know their own risk level and what options they have to lower their risk for breast cancer.
"African-American women in general get diagnosed with breast cancer younger than their European counterparts," says Bridget Oppong, MD, a surgical oncologist at the OSUCCC – James. "With that, there's a higher rate of triple negative breast cancer and HER2+ breast cancers. Those are the two most aggressive categories of breast cancer, and they're also very common in African-American women, which increases their mortality rate."
Historically, these genetic mutations and others, like BRCA1, BRCA2 and PALB2, were thought to predominantly affect white women — but these mutations actually affect all patient populations. Because of this bias, Black women with a family history of breast cancer were overlooked for genetic testing, despite their increased risk for genetic mutations.
Racial disparity in access to genetic testing for Black women
Today, screenings like genetic testing and counseling can help everyone who has a higher risk for breast cancer learn more about their risk levels. However, the OSUCCC – James study found that Black women continue to face increased barriers to those preventive options, including:
Lack of awareness/knowledge about genetic testing
Financial stress
More pressing health concerns
Lack of access to specialists who are likely to suggest genetic testing
The study also found that the reasons Black women are less likely to use genetic testing and other preventive measures include:
Less access to financial resources like insurance or income for testing costs
Limited proximity to high-quality mammograms and other screening technology
Struggles finding time away from work and family responsibilities to seek out preventive health care
"If people experience social and economic problems, that's going to take precedence," Dr. Oppong says. "You have to focus on your housing, your food and your hierarchy of needs before you think about your genetics and cancer that may or may not develop. It's hard to get people to prioritize this particular concept of genetic testing, especially if their present needs aren't met."
Primary care physicians and specialists can help close the breast cancer screening gap
As the first line of defense against the disease, Ohio State primary care physicians are implementing strategies to help those at a higher risk for breast cancer to access the lifesaving health care they need.
"Primary care physicians have a huge role in getting people to do anything related to health," says Electra Paskett, PhD, MSPH, director of the Division of Cancer Prevention and Control at The Ohio State University College of Medicine and director of the Center for Cancer Health Equity at the OSUCCC – James. "The number one reason a woman will get a mammogram is just because her provider told her to, the same as the number one reason a person will stop smoking is that their provider told them to, and the number one reason a person will get their child vaccinated for HPV is because their provider told them to. So, we're trying to teach providers how to talk to their patients about these needed screenings."
According to the study, Black women are less likely than white women to have access to a specialist or provider who would be likely to suggest risk-reduction options. And while common barriers to care like a perceived lack of insurance coverage for testing might deter patients, providers can help navigate the testing process by learning more about the financial avenues that are available.
"We work with health care centers to make sure that they have protocols in place, and to follow up with women who have a positive mammogram and make sure that they get into care as soon as they can," Dr. Paskett says.
"The biggest thing we found was that a lot of clinicians weren't aware that genetic counseling and genetic testing can be billed to insurance and that the prices have dramatically dropped from what they were when they first came on the market. We've had a lot of clinicians say, 'Oh my goodness, I didn't realize that.' And so, we hope that really opens up avenues for more women who are at risk to get counseling and testing."
Turning the page to eliminate disparities in breast cancer
To close the gap on racial disparities in breast cancer testing, Dr. Paskett and other researchers at Ohio State are heading the Turning the Page on Breast Cancer initiative. The program provides educational resources on breast cancer screenings for high-risk groups. Users can access an online health assessment tool that offers personalized information on how to best manage risk level, empowering women in high-risk populations to take proactive steps to protect their health and improving access to care across the board.
Early detection saves lives
Schedule your annual mammogram with the breast cancer experts at The James.
Schedule Now