Health
Inspired by brother's death, Ohio State wrestler organizes blanket drive for patients undergoing chemotherapy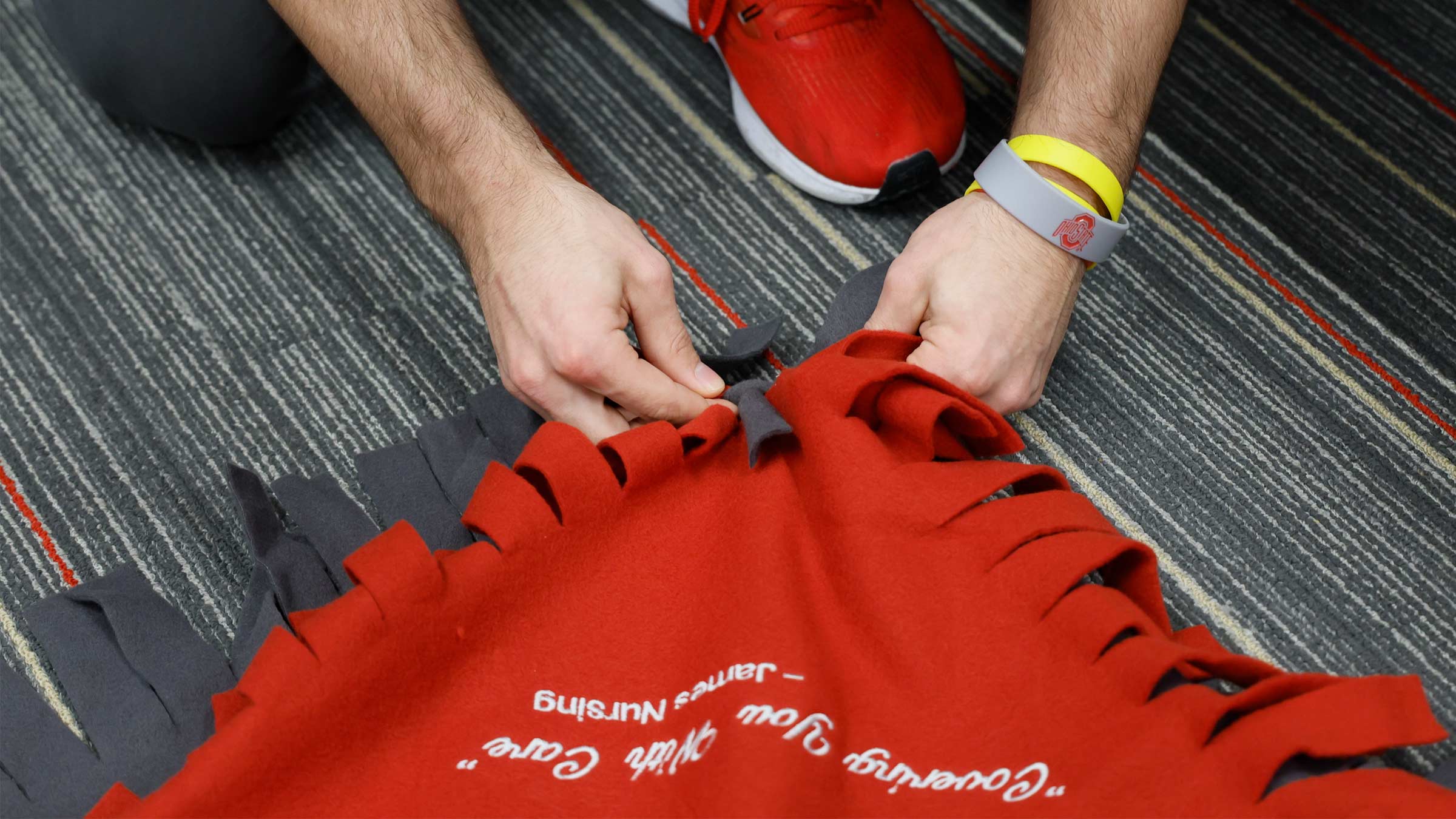 Wrestling is a symbol of resilience and strength in the face of hard things. It's a sentiment that goes deep for Ohio State University freshman wrestler Nic Bouzakis.
Nic's passion for the sport is in his blood — his father was a high school and college wrestler, and his little brother was named after a type of wrestling: Greco Roman. Greco was just 6 when he died of a rare form of spinal cancer called diffuse intrinsic pontine glioma. It was discovered when he developed a crossed eye while attending wrestling camp.
Nic turned fully to wrestling during a very dark time in his life when his brother was sick and ultimately died from complications of cancer. Nic said it made him feel closer to his brother when he competed in wrestling matches. He continues to honor his brother today by donning a red Team Greco hat after each wrestling match, where he's a highly accomplished member of The Ohio State University wrestling team.
Now, wrestling represents an important and meaningful opportunity for Nic to spread messages of cancer awareness and resilience.
Recently, he rallied more than 30 Ohio State wrestling team members to make and deliver custom blankets for new chemotherapy patients at The Ohio State University Comprehensive Cancer Center – Arthur G. James Cancer Hospital – Arthur G. James Cancer Hospital.
Making blankets for new chemotherapy patients is part of an OSUCCC – James' "Covering You With Care" initiative launched in 2016 by nurse Andrea Linhart. Chemotherapy often involves repeat visits over weeks or months; the blankets are a source of comfort that patients have welcomed and have often brought back to treatment.
Visibly moved, Nic delivered a blanket to Lauren Speelman, 22, of Westerville who was diagnosed just 10 days earlier with lymphoma.
"So many people encouraged and supported us when my brother was sick. I want to do what I can to encourage people in their battle with the disease," Bouzakis says. "I always think of the Rocky Balboa quote: 'Life is going to knock you down, and it is up to you to get back up.' That is what wrestling gave me, and I want to spread that message of hope, strength and resilience for anyone who is going through something hard."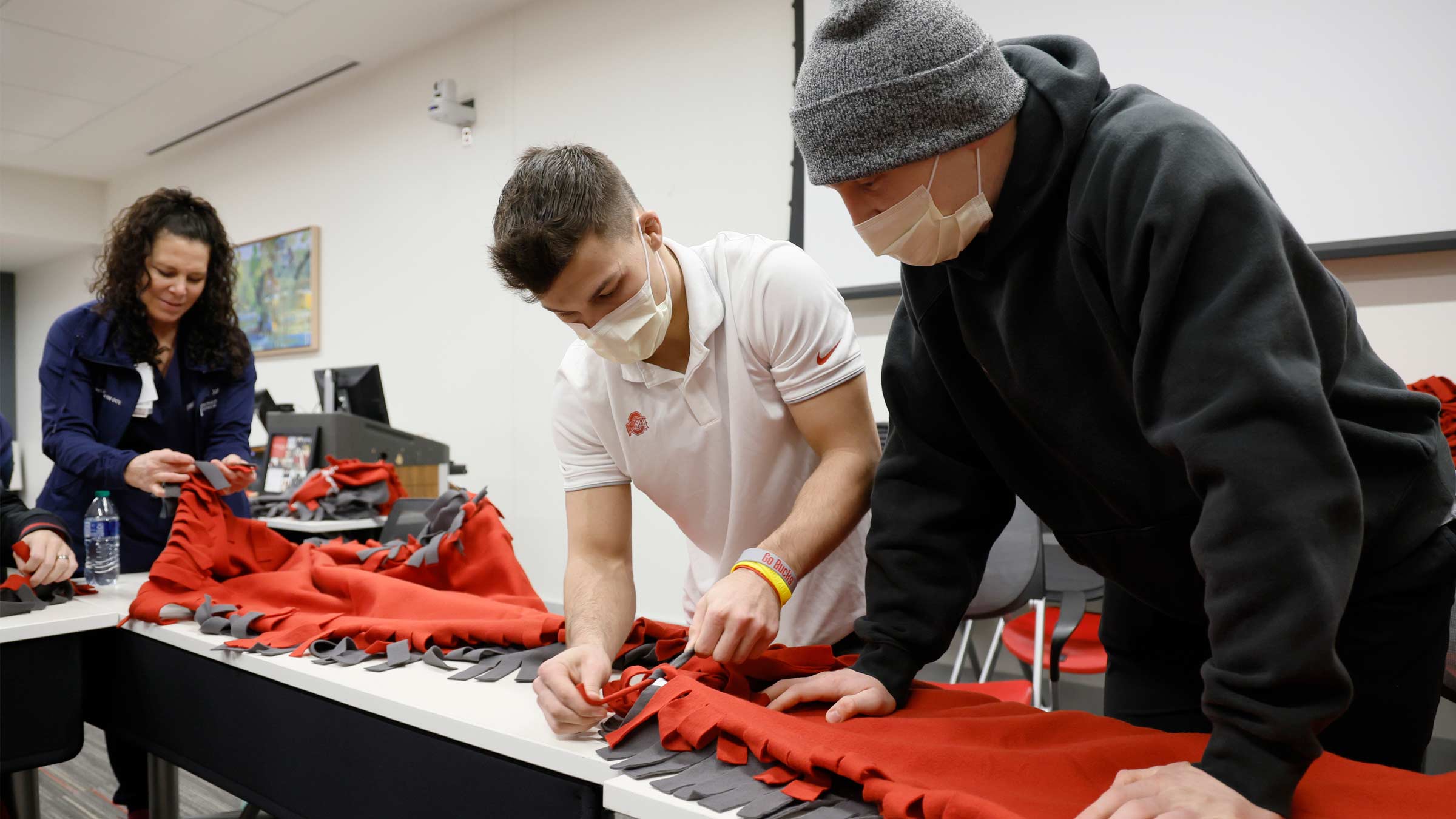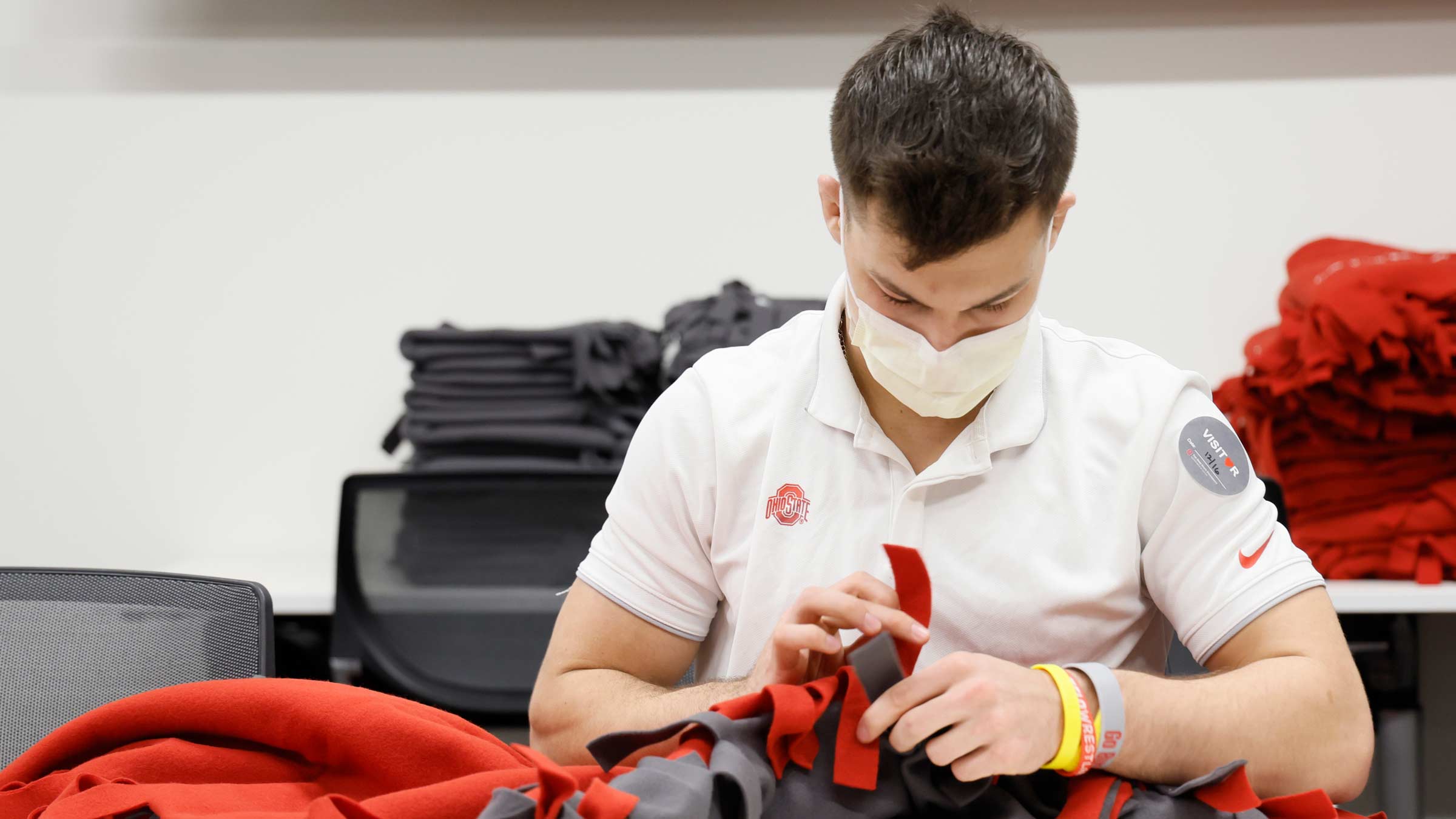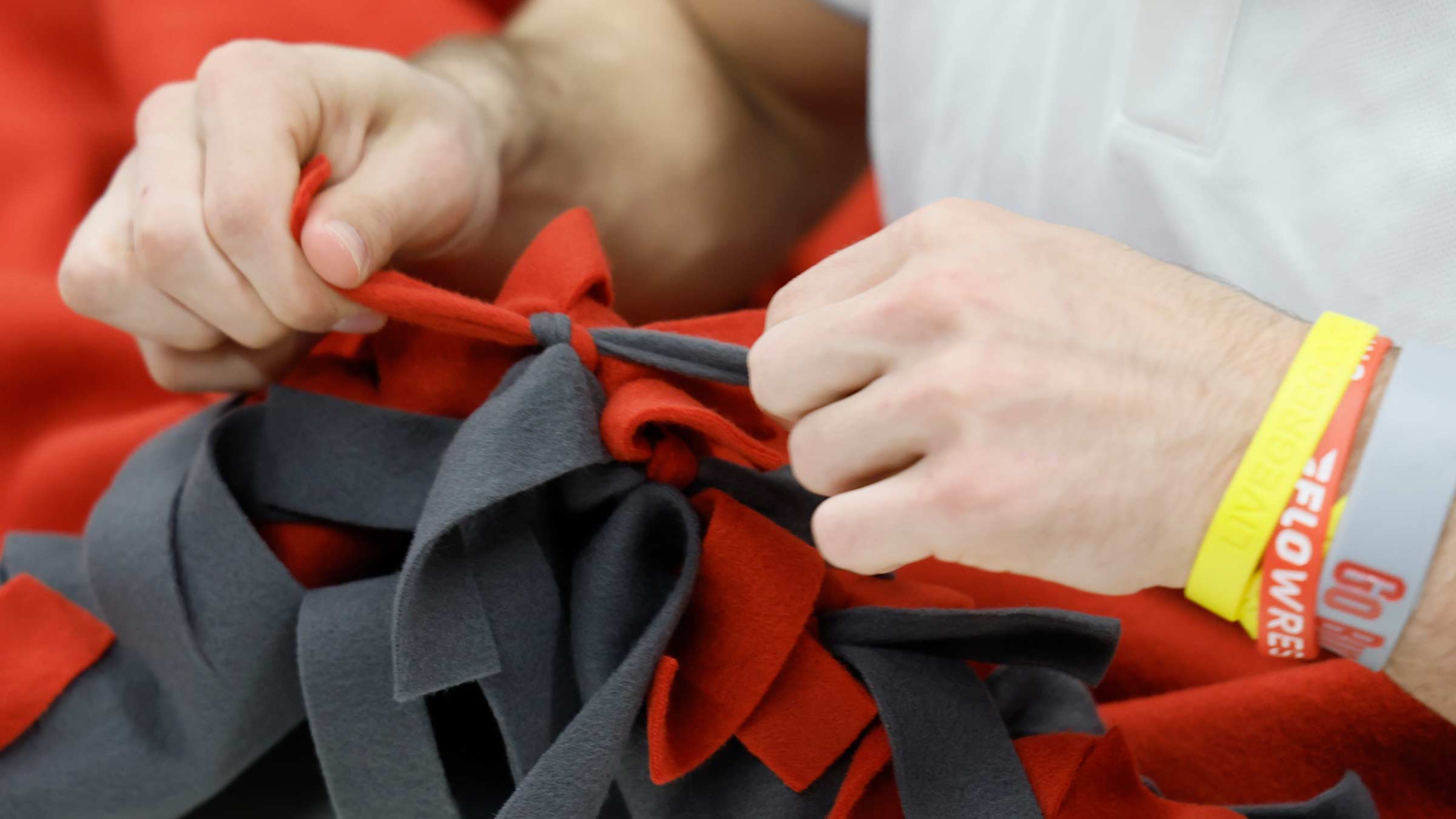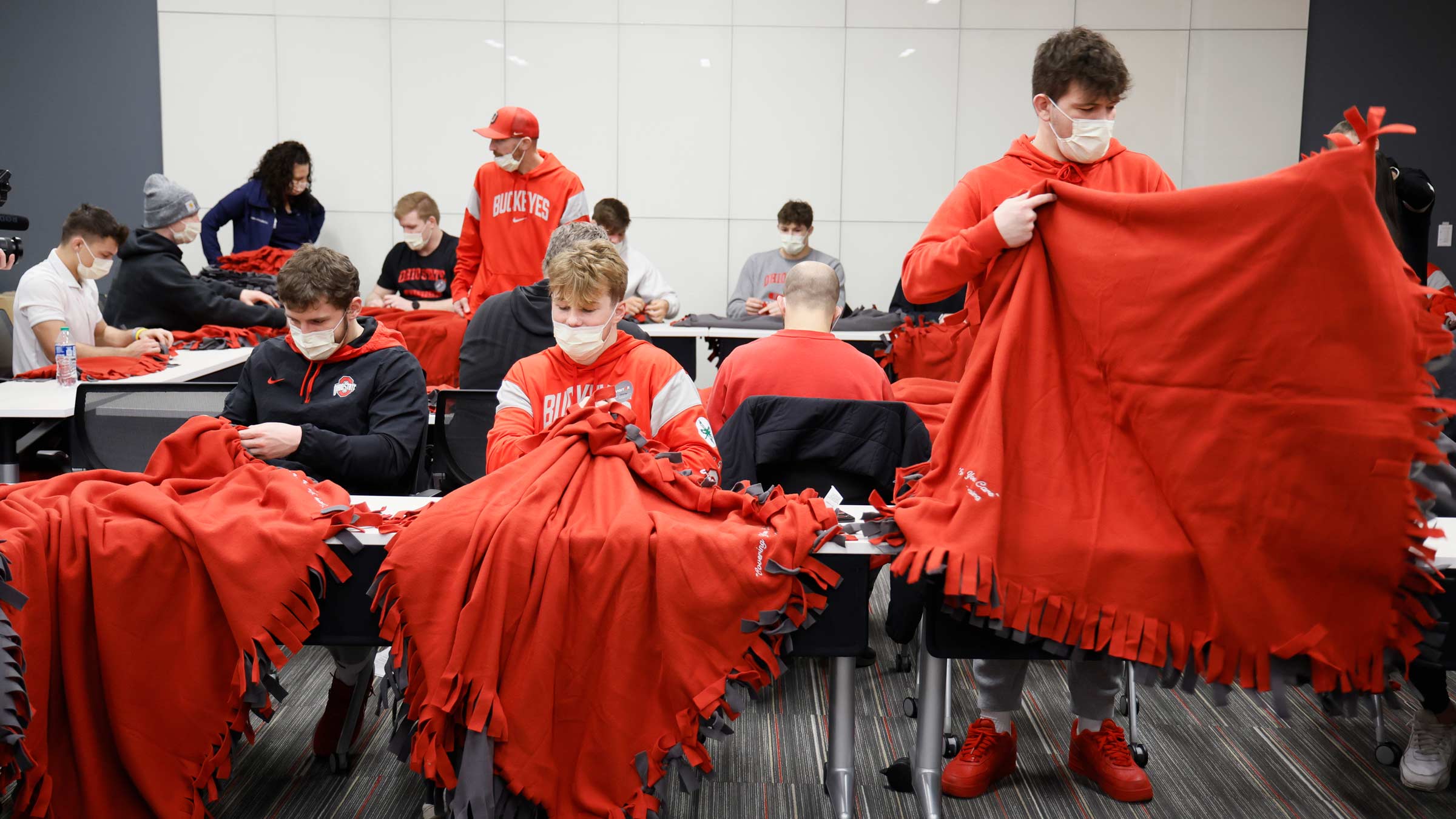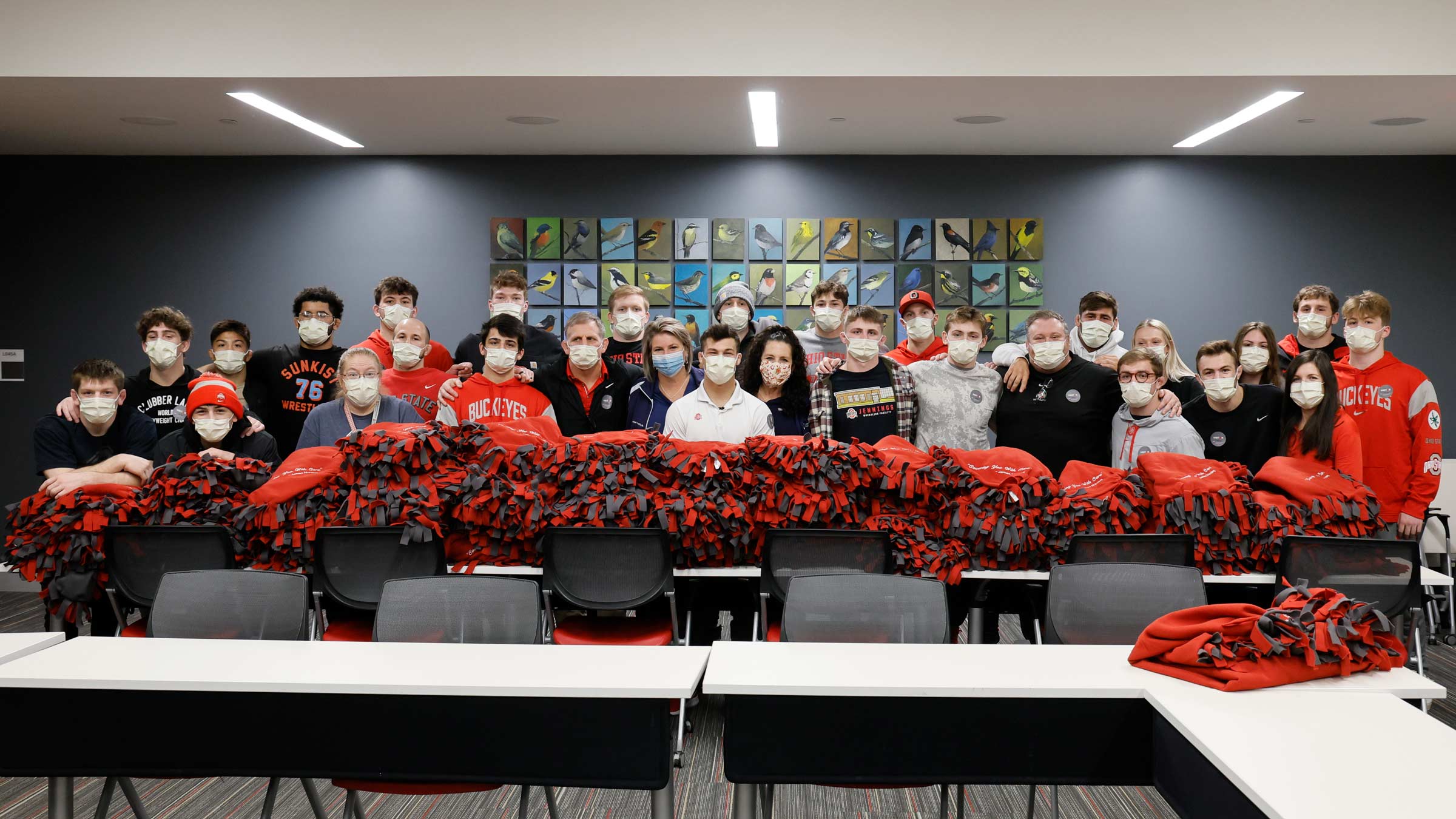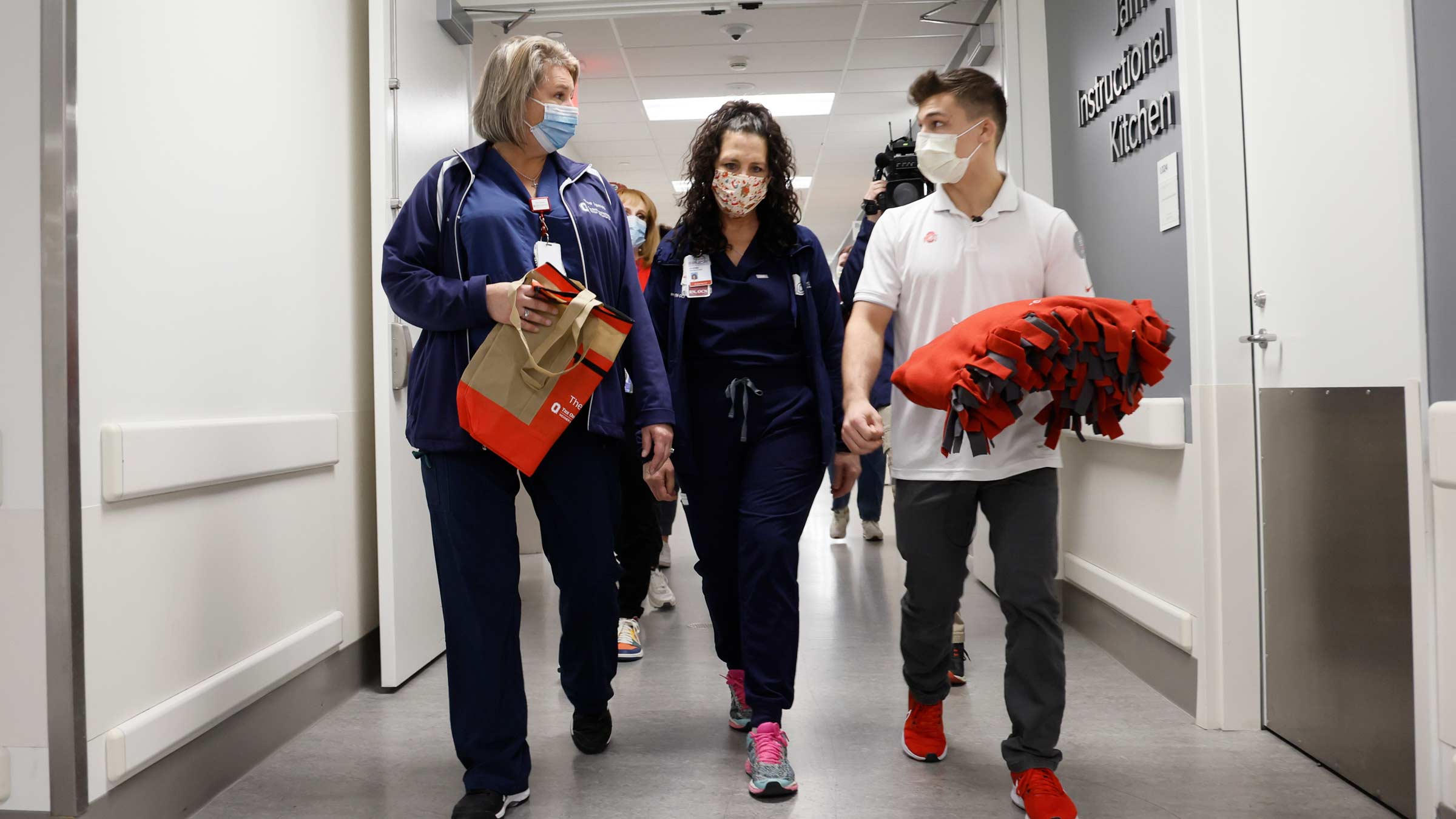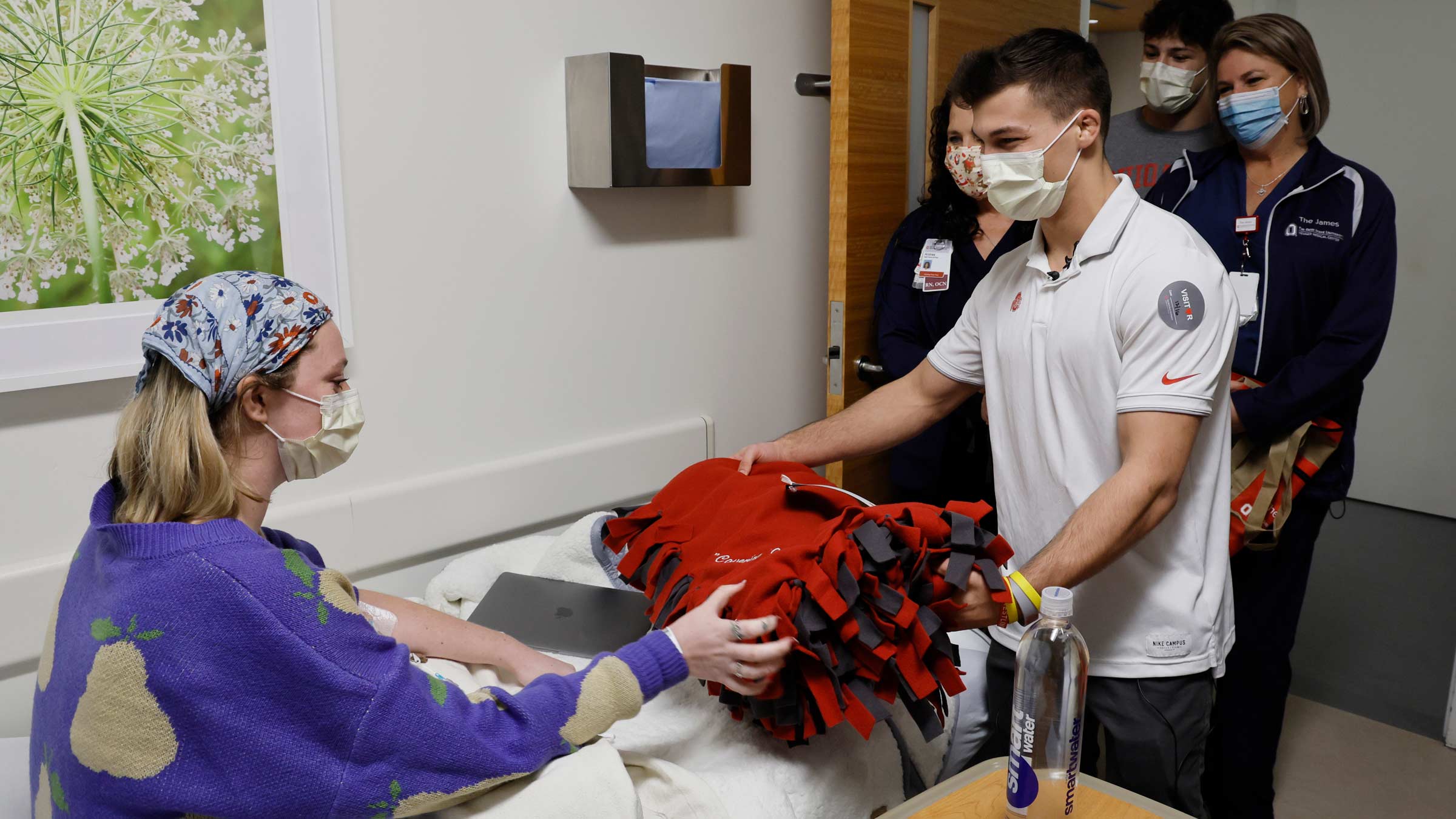 Give back. Volunteer at The James.
Learn more about becoming a volunteer at The James or supporting patients.
Volunteer today