Health
Tips for a successful telehealth appointment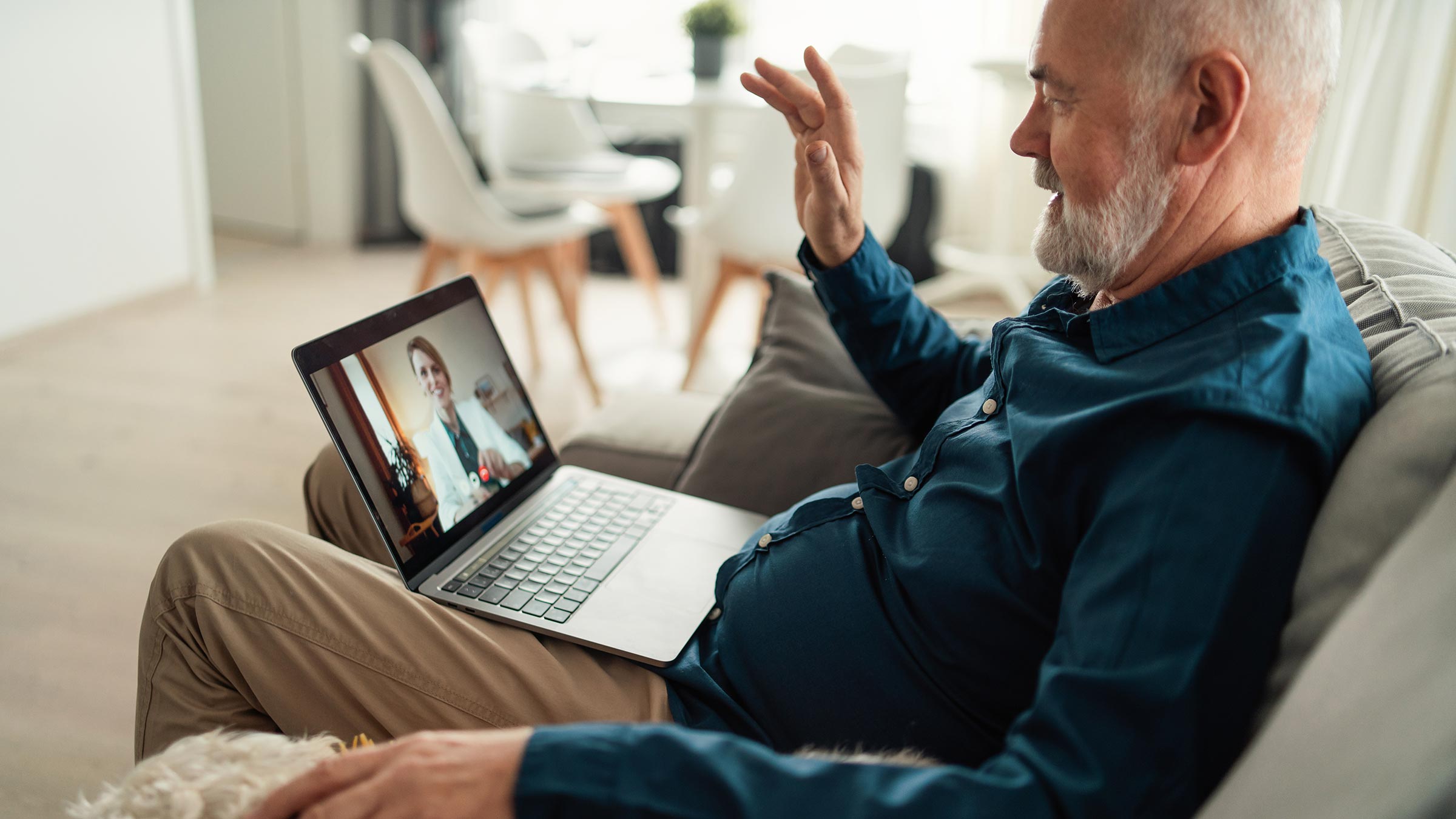 Telehealth visits offer a safe and secure way to discuss your health in real time, without having to make a physical trip to the doctor's office. Whether it's your first time having a telehealth visit or they're old news to you, there are some tips and tricks to ensure that you get the most out of your telehealth appointment.
What is a telehealth appointment, and how does it compare to an in-person visit?
A telehealth visit can take place on video or phone. You don't need to come into the clinic for your appointment.
Using a video visit, your health care provider can address many of the same things they would during an in-person visit. To have a video visit, you need a smartphone or computer with a camera and audio capabilities.
With an in-person visit, you have the option to complete paperwork when you arrive in the office. For a telehealth visit, any updates to your medical history will need to be done online using MyChart preregistration or over the phone in advance of your visit. Similarly, any follow-up instructions will be provided to you online in your MyChart After Visit Summary. Your provider can still prescribe you medications during a telehealth visit and refills are managed in the same way they normally are.
Where should you be during your telehealth appointment?
The great part about virtual visits is that you can do them anywhere in Ohio. (If you're going to be out of state during an appointment, contact your provider's office. Your provider may not be licensed in the state you're in. There could also be a potential issue with insurance coverage.)
To ensure the privacy and quality of your visits, choose a quiet, well-lit area with a strong internet connection or phone signal, in a space where you feel comfortable speaking about your health care. Avoid places like your car while driving or very noisy locations.
Often, patients start visits in areas where other people are nearby and become uncomfortable and want to go to another room. Consider the location you will have your telehealth visit space ahead of time and test your device in advance to ensure your doctor will be able to see and hear you clearly. If you're using a smartphone, you may need to have something to set your device on at eye-level so you can be hands-free during the visit. This can really add to the efficiency and experience of the visit.
What should you do before and during a telehealth appointment?
Being in a location with a strong phone signal or good internet connection is very helpful. We know that this can be difficult sometimes. The strength of the internet or phone signal often leads patients to make choices about which type of visit they prefer.
Prior to your visit, someone from your health care provider's office may call you to get some information from you, just as they would if you arrived physically in the office. They may do this even if you have completed preregistration using your MyChart account, if there is anything additional that would help make sure you have the best experience possible. Have your medications nearby and anything else you may need, such as a blood pressure cuff.
Other ways telehealth appointments can be beneficial
During the pandemic, we kept our clinics and hospitals safe by taking all precautions necessary to reduce transmission, such as requiring masks in all of our medical buildings. Telehealth visits jumped in usage because it was an additional way to interact with your health care provider without leaving your home.
Post-pandemic, telehealth visits continue to be offered as a convenient way to check in with your provider. With many disease-related or medical questions, an in-person exam isn't always necessary. Instead, having a telehealth visit can cut down on transportation, parking or other logistics for you and aid in efficiency.
In some cases, it creates an opportunity to show the clinician important aspects of your treatment, like where you keep medication bottles or which medications you're using (without having to carry them all to the office).
There are many places that patients are able to interact with a clinician or the health care system, including the clinician's office, the emergency room, an urgent care or, on occasion, in the hospital as an inpatient. The virtual platform, or telehealth, is an additional environment that's appropriate for a number of your questions or concerns. We encourage you to use it when available and warranted, as we consider it another way of receiving appropriate and high-quality medical care.
What's a good resource to better understand telehealth appointments?
Ohio State has put together a wonderful resource guide with informational materials regarding telehealth at https://wexnermedical.osu.edu/telehealth.
Our care, your place
Telehealth visits are a simple way to manage your health, wherever you are.
See what telehealth can do for you