Health
What you need to know about the new COVID-19 omicron booster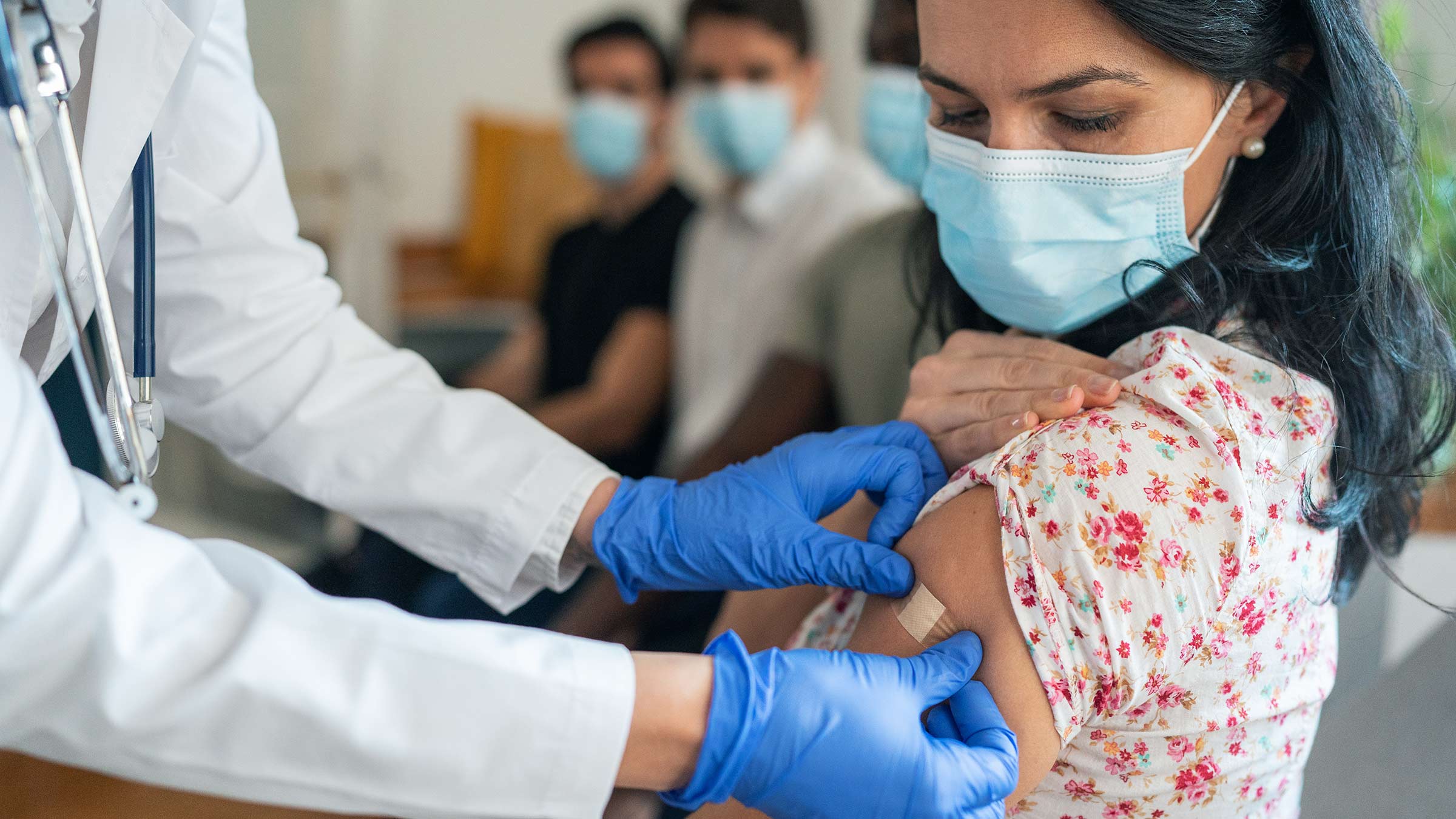 You may be wondering about the updated COVID-19 boosters recently authorized by the U.S. Food and Drug Administration and recommended by the Centers for Disease Control and Prevention. Here, I answer some common questions about the boosters.
Question

How are these boosters different from previous COVID-19 booster shots?

Answer

When COVID-19 was first identified, the goal was to develop vaccines that were effective against the initial "spike protein" found in the virus. Since then, several concerning variants of COVID-19 have developed, with the most recent one being the omicron variant.

Variants have mutations that can evade the antibody response triggered by the initial vaccines. So, whenever a variant is introduced into the community, we have to consider whether current vaccines and boosters prevent illness and protect against severe disease caused by that variant.

The current vaccines and boosters are less effective at preventing illness from omicron, but they're holding up against development of more serious infection that leads to hospitalization, severe disease and death. The goal of the new COVID-19 boosters is to provide protection against ever getting infected with omicron in the first place.

Question

How effective are omicron boosters?

Answer

The current COVID-19 vaccines provide protection against severe disease, and individuals who are up to date on their vaccine series will have better outcomes than those who are not. The thinking with the new omicron boosters was to develop a vaccine to target the currently spreading variants and prevent infection to begin with. Effectiveness is unclear, and it will be interesting to see data on how well the omicron-specific boosters will prevent disease, and how long this protection will last.

Question

Who is eligible for an omicron booster?

Answer

The CDC has recommended that certain boosters (Pfizer) be available to anyone 12 and older while others (Moderna) be available to those 18 and older. If you're in this age range, you'll be able to get an omicron booster if you've gotten a two-shot initial series of an mRNA vaccine (Pfizer or Moderna) or a single initial shot of the Johnson & Johnson vaccine.

Question

When should I get an omicron booster?

Answer

With COVID-19 spread happening in peaks and valleys, people should talk to their primary care doctors to find out when it's best for them to get an omicron booster depending on how susceptible they are to developing severe disease. It should not be given until at least two months after any previous COVID-19 initial vaccine or booster.
Learn how to distinguish the symptoms of COVID-19 and the best strategies for prevention
Learn More