Health
How to find out if you have long COVID, and resources for those with long COVID symptoms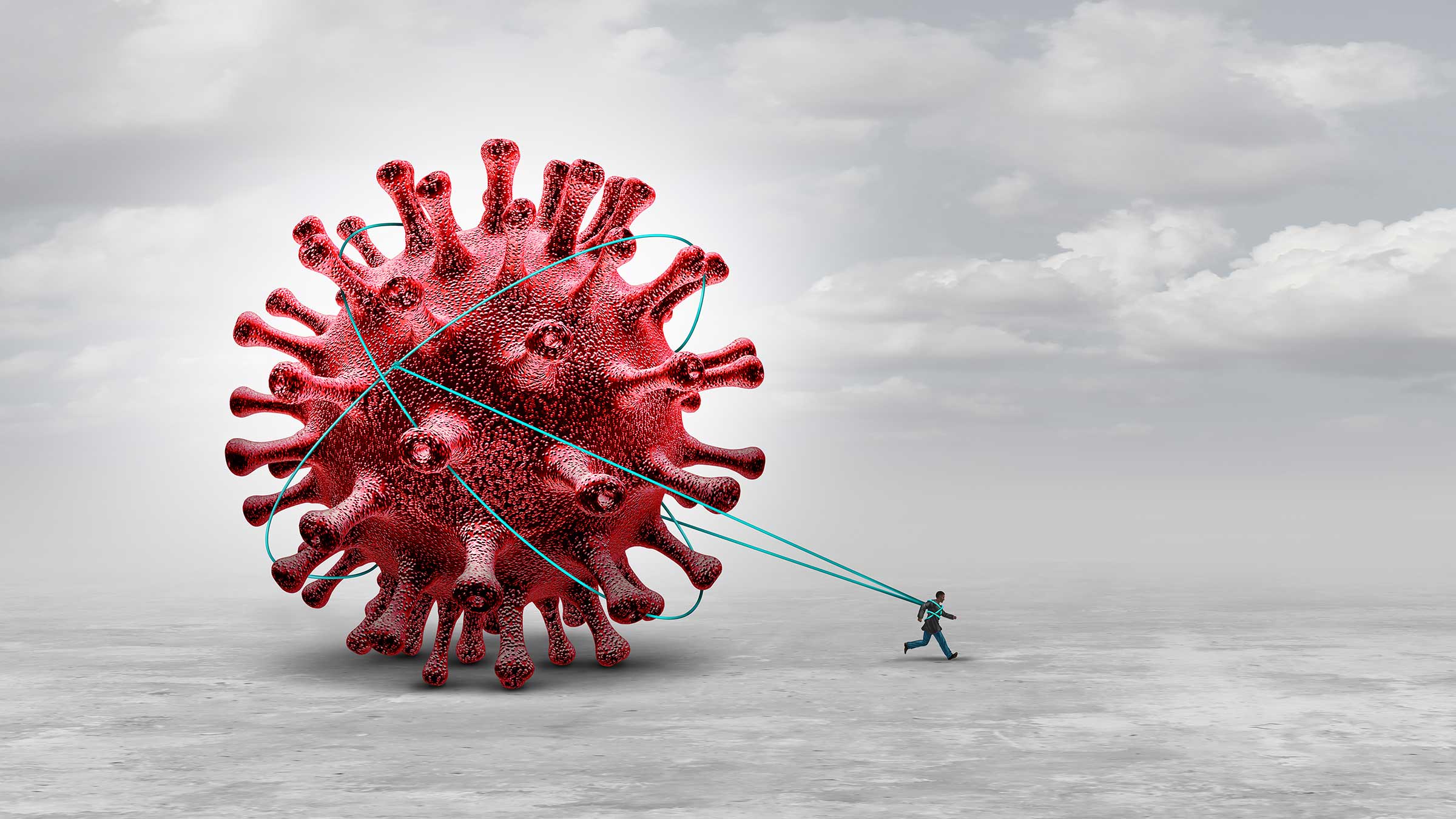 The threat of severe illness from COVID-19 has dwindled since 2020, but many people — as many as 1 in 13 adults in the U.S. (7.5%) — now struggle with symptoms of long COVID, or what health professionals call the "post-acute sequalae" of COVID-19 (post-acute aftereffects of COVID-19).
In the past three years, we've learned more about the symptoms of long COVID, some treatments that might help, and how long these symptoms could last — but we're far from having all the answers yet.
Meanwhile, some people with long COVID might struggle to communicate symptoms to their health care team or to find support from friends and family who don't understand how much someone's health can be affected long after a COVID-19 infection.
As part of The Ohio State University Wexner Medical Center's Center to STOP COVID (Serological Testing to Improve Outcomes from Pandemic COVID-19), we conduct research to learn as much as we can about the long-term effects of COVID-19. Here are resources and other helpful information we can offer these long COVID patients.
Currently known symptoms of long COVID
Patients have helped researchers identify more than 200 symptoms affecting most areas of the body, including:
heart and lungs (shortness of breath, cough, heart pounding)
nervous system (difficulty concentrating or thinking, changes in taste or smell, dizziness when standing, depression, anxiety)
digestive system (diarrhea, stomach pain, change in appetite)
muscle and joints (pain, aches)
overall body symptoms (fever, chills, weakness, tiredness or fatigue that interferes with daily activities)
The symptoms of long COVID can be similar to or different from the initial illness from the COVID-19 virus. Also, some of the symptoms can resemble other conditions, such as chronic fatigue syndrome and postural orthostatic tachycardia syndrome (POTS), which may make diagnosis challenging. Long COVID has been associated with the development of other long-term complications, such as diabetes, and may lead to injury of the brain, heart, lungs, kidneys or skin.
Researchers are still learning about what is happening in the body after being infected with the virus. There are several possible explanations for long COVID, but none have been proven definitively.
After an infection appears to run its course, the virus might become active again, which could cause the symptoms of long COVID. Another possibility is that the immune system might stay active after the virus is gone, causing immune cells to release chemicals that cause inflammation and damage tissues and organs. The immune system could also make antibodies that attack the systems of the body.
How is long COVID diagnosed?
Long COVID is currently defined as symptoms that start within one to three months after SARS-CoV-2 infection and are not explained by any other diagnosis.
There is no specific test to diagnose long COVID.
Because long COVID is challenging to diagnose, a health care provider will complete a thorough health history (including any COVID-19 diagnosis, positive test results, symptoms or exposure) and examination.
When do long COVID symptoms typically start?
Most people recover from acute COVID-19 infection within several days to a few weeks, but some people might experience symptoms that do not resolve, or they develop new symptoms or experience the return of symptoms.
Long COVID is defined as symptoms that persist at least four weeks after infection with the virus. It can occur after mild or asymptomatic infection, after severe infection.
Where to find treatment for long COVID symptoms
Work is underway to find medicines and treatments that cure long COVID. In the meantime, symptoms and quality of life can be managed and improved through an individualized plan of care that you can create with the other members of your health care team.
Lifestyle measures can make a big difference in long COVID symptoms. When feeling especially fatigued, many people benefit from simply prolonged rest.
It is important for each patient, their family and their employer to understand that long COVID is a real illness and is a common cause of disability. Employers should be asked to make accommodations (sick time, reduced hours, modified duties) to allow long COVID patients to recover. It is also important to manage the stress of living with long COVID through healthy activities such as deep breathing, meditation, mindfulness, well-balanced meals, exercise (if tolerated), quality sleep, alcohol and drug avoidance, enjoyable hobbies and strong social connections.
Other treatments used in the long COVID clinic here at Ohio State include rehabilitation techniques, breath training, cognitive rehabilitation and psychological support. In addition, we sometimes use medications to treat symptoms such as brain fog, headaches, insomnia and breathing difficulties.
Ask your health care provider if there is a clinic in your area that specializes in care of patients with long COVID.
Is long COVID permanent?
Each person who develops long COVID will experience symptoms uniquely. The more than 200 symptoms of long COVID can combine in a variety of ways and for varying lengths of time. Symptoms might last for days, weeks, months or even years. For some, symptoms can go away and then return, although many patients will experience improvement over time.
Who's most likely to develop long COVID after a COVID-19 infection?
There is a lot yet to be learned about the risk factors for developing long COVID, but some people have a higher risk. These groups can include:
those who had a severe COVID-19 illness (with or without hospitalization) or developed multisystem inflammatory syndrome
people with certain health conditions (diabetes, obesity, asthma or autoimmune diseases)
people of Hispanic or Latino heritage
people with female reproductive organs
older people
people with certain disabilities
those who did not receive a COVID-19 vaccine
The risk might also be dependent on which variant of the virus caused the infection and if someone was unable to rest and recover from their infection. Long COVID can occur with each new infection with the COVID-19 virus.
Can the COVID-19 vaccine prevent long COVID?
Support resources for people with long COVID
There are several national support groups that can offer assistance for people with long COVID. These include Body Politic, Survivor Corps and Long COVID Alliance.
Those with long COVID might be interested in participating in long COVID research as a way to help manage the uncertainty of this illness. The National Institutes of Health (NIH) has a research project called the RECOVER Initiative, in which thousands of children and adults have already joined studies.
Advocating for one's health is an important aspect of managing this illness. The U.S. Centers for Disease Control and Prevention (CDC) has designed a Healthcare Appointment Checklist (also available in Spanish) for Post-COVID Conditions that can help organize care before, during and after an appointment for long COVID.
The first step in the journey to your best health begins with a primary care provider who cares
Get started today