Wellness
6 steps to protect your vocal cords while cheering for your team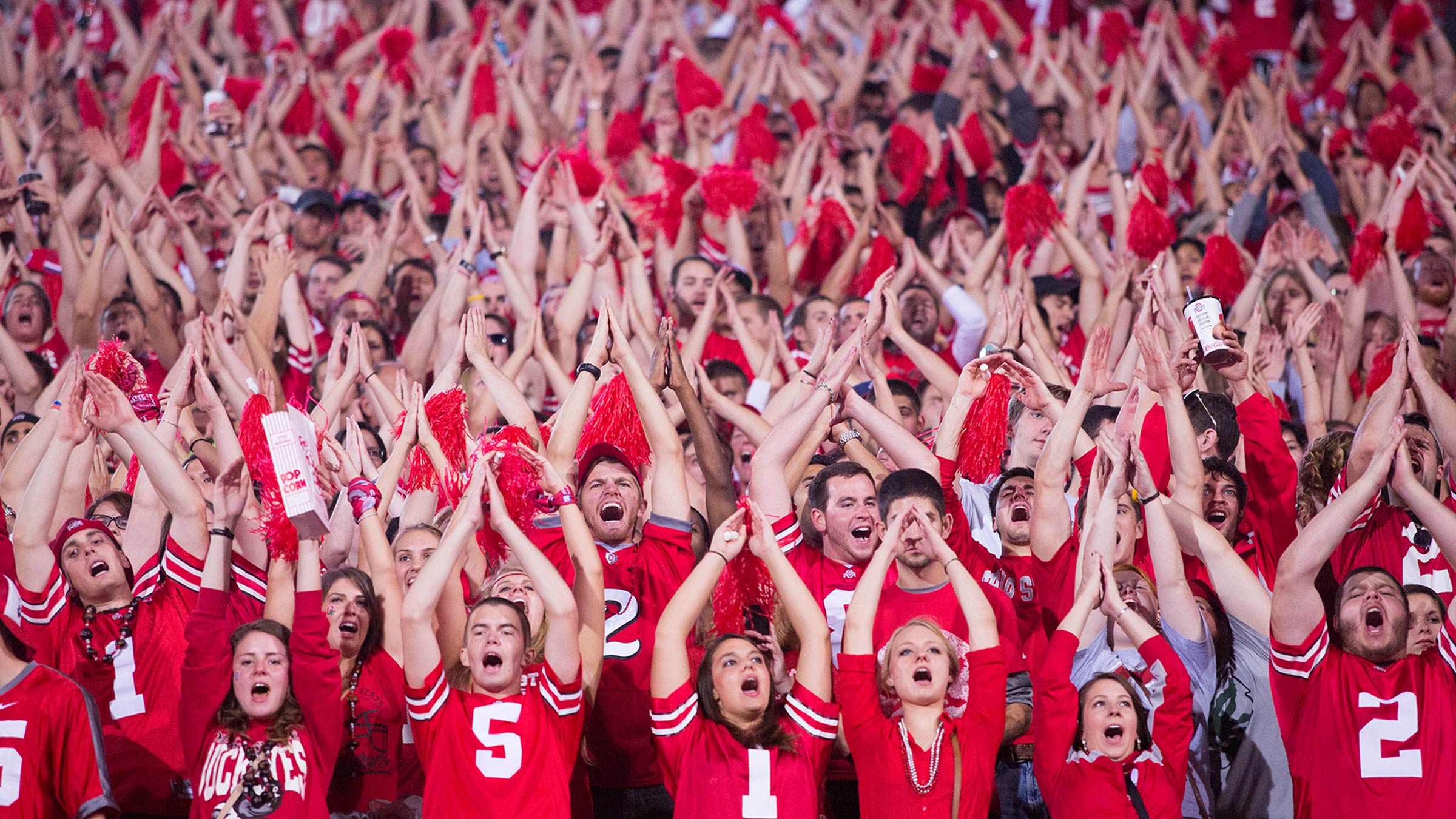 Have you joined the thousands at Ohio Stadium yelling "Go Buckeyes!" at the top of their lungs?
Or maybe you've screamed at the TV when your team is playing, or you've joined in with the crowd's roar or belted out screams at an amusement park, haunted house or concert.
You might not realize it, but the chilly sports seasons are prime time for straining and harming your voice. Most people aren't aware as they're cheering for their team that they can cause serious damage to their vocal cords, which can be permanent.
I, along with my colleagues at the Voice and Swallowing Clinic at The Ohio State University Wexner Medical Center, see many passionate fans who cheered too hard at the stadium, doing damage that can be lasting.
Every year, we tend to see a few more patients who come in for hoarseness from the weekend that doesn't go away by Monday morning.
As the temperature drops, the risk of injuring your voice increases. That's because cold air dries up the vocal cords more quickly and moisture is needed to protect them.
You can keep your vocal cords safe with these six simple steps:
1

Warm-up

The worst thing to do to your vocal cords is go from being quiet to suddenly yelling. This is because your vocal cords are muscles, and just like any muscle, they need to warm up before use.

If you're headed to a game or an event that might leave you speechless, spend a few minutes gradually increasing the volume and range of your voice. Start with more subdued "woo-hoos" for the marching band pregame or the team's entrance onto the field before you open up to full throttle screams of "Go Buckeyes!"

Humming and increasing the volume of those hums works, too.
2

Skip the partying

Alcohol and smoking can dry out your throat and increase the risk of damage to your vocal cords.
3

Clap, don't scream

If your voice weakens, heed the warning, it's a sign that you should resort to another way to express yourself.
4

Take a time out

When the team takes a break, you can take a break and use that time to rest your voice.
5

Take water breaks

Stay hydrated and keep the vocal cords moist by drinking plenty of water before, during and after the event.
6

Stop talking

If your voice is raspy or strained, it's time to rest your vocal cords completely. That means no whispering either because whispering is even worse than talking. It's true: You cause more stress on your vocal cords by whispering than by soft conversational speaking.
When to see a doctor:
If your voice is hoarse and it's not better within a few days, that probably means you've caused some damage beyond just a little swelling. Ignoring the warning signs could do damage that lasts a lifetime.
Some problems can include bleeding or bruising on the folds of the vocal muscles, which could lead to a nodule or polyp. Such lesions sometimes need surgery or voice therapy and can become permanent and irreparable.
When caught early, there's a better chance of healing with rest or simple therapies.
So, if your voice is not better within three to five days, call your doctor and have your throat checked out.
Having trouble speaking, singing or breathing?
See a specialist at central Ohio's only Voice and Swallowing Clinic.
Schedule an appointment