Discovery & Innovation
Pioneering gene therapy surgery changes young patient's life, gives immeasurable hope to his parents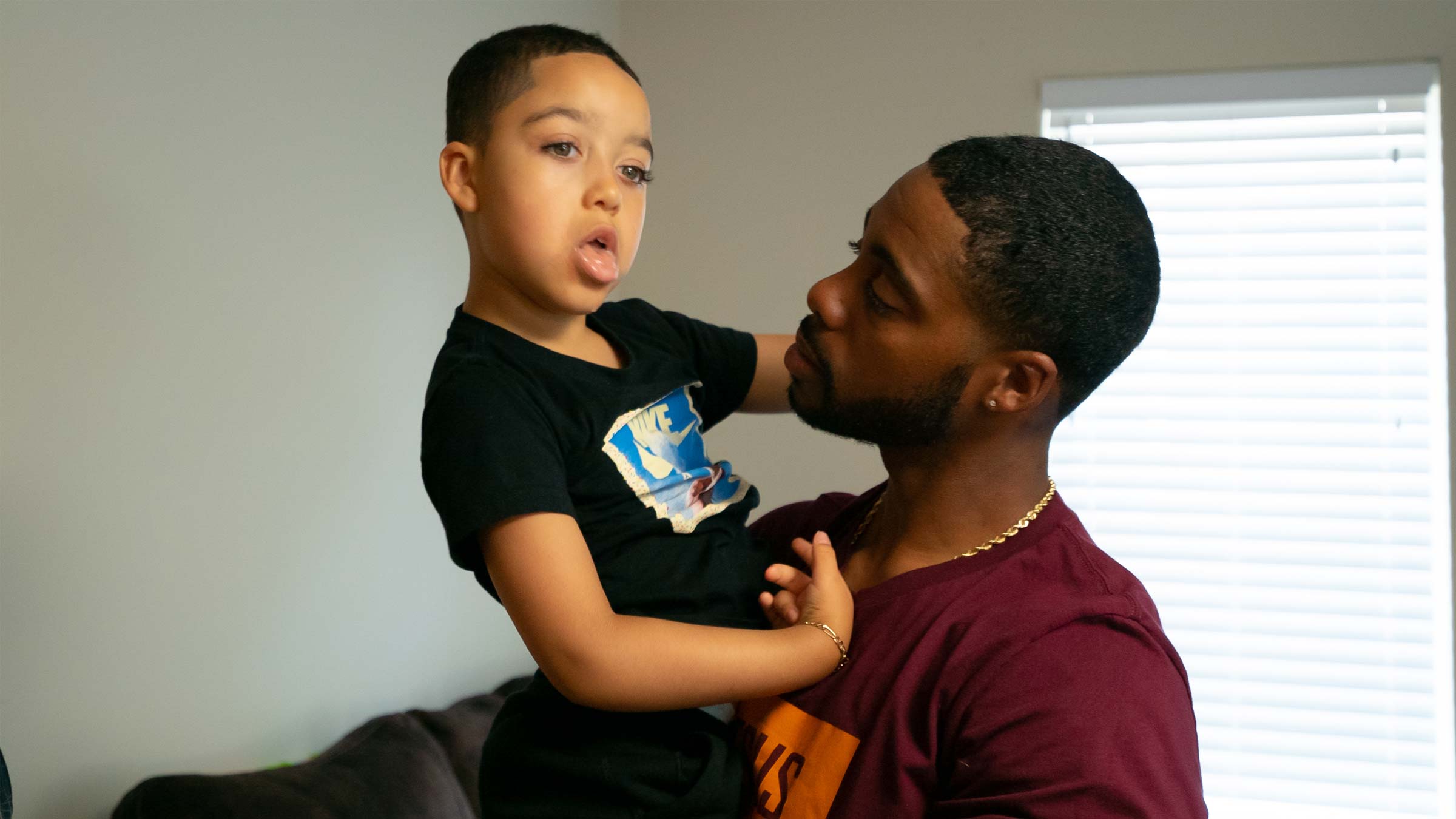 Shante Stagg remembers exactly where she was when she got a life-changing phone call.
She and her husband, Jamell, were working out at a gym in their native Tacoma, Washington, in 2015. Nine months earlier, they had welcomed their first child: JuJu, a son. But shortly after his birth they noticed he was not developing like other children.
At his three-month checkup, his pediatrician noted that he lacked muscle control, including the ability to control his head, and recommended physical therapy. It was there that JuJu's therapist suspected he had cerebral palsy.
"It was just so shocking because I was thinking he just needed physical therapy," Shante recalls. "I thought he just needed a little bit of help, and I wasn't expecting that there was something wrong with him."
An MRI confirmed that JuJu did not have cerebral palsy, but the phone call from their neurologist while the Staggs were at the gym brought worse news. Their doctor suspected JuJu had an ultra-rare genetic condition called aromatic L-amino acid decarboxylase (AADC) deficiency.
This disease, only known to have afflicted about 150 children worldwide, means those children don't create enough of an enzyme (AADC) that helps regulate brain and nervous system functions. This prevents them from being able to control their bodies, and they are unable to walk or talk.
For the Staggs, the diagnosis was the start of a six-year stretch of stress, fear and worry.
"My heart just sunk," Shante says.
JuJu's condition required around-the-clock care. Leaving him unattended even momentarily carried great risk — he was frequently congested and would gag on his phlegm. Worse yet were oculogyric crises, painful episodes akin to seizures during which JuJu's eyes would roll back in his head, his body would stiffen and he'd cry constantly. These would occur every few days and last as long as six hours.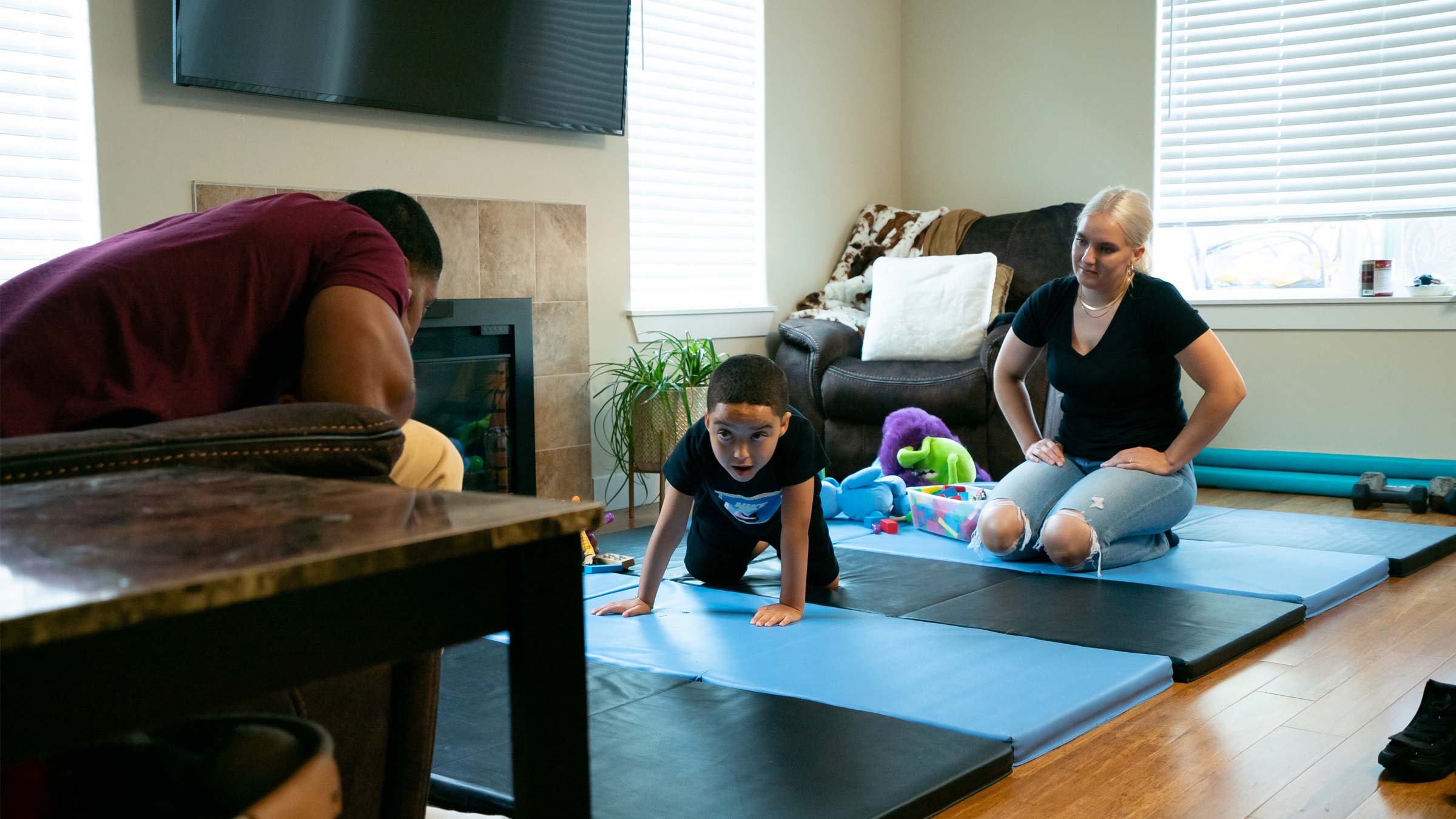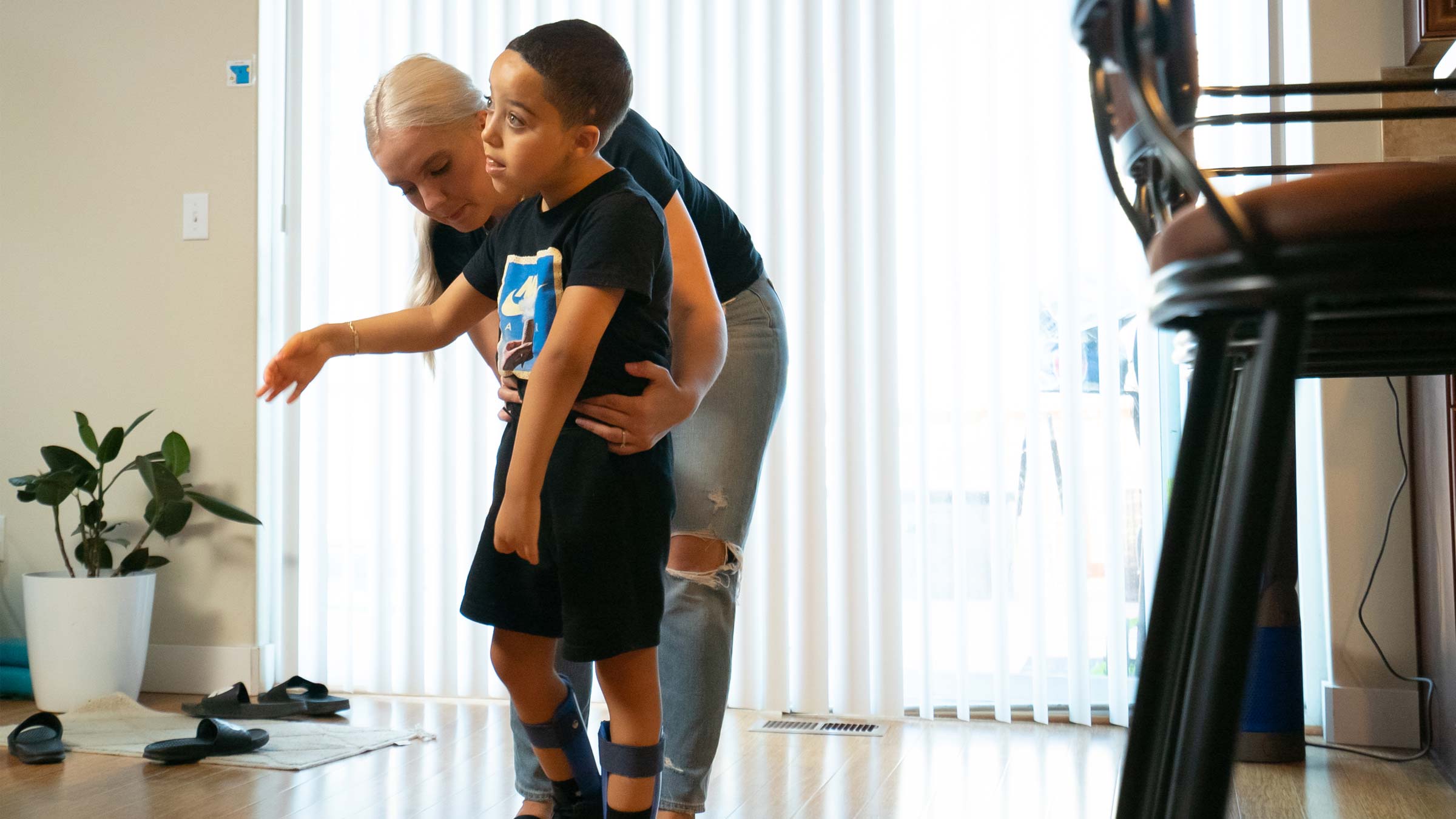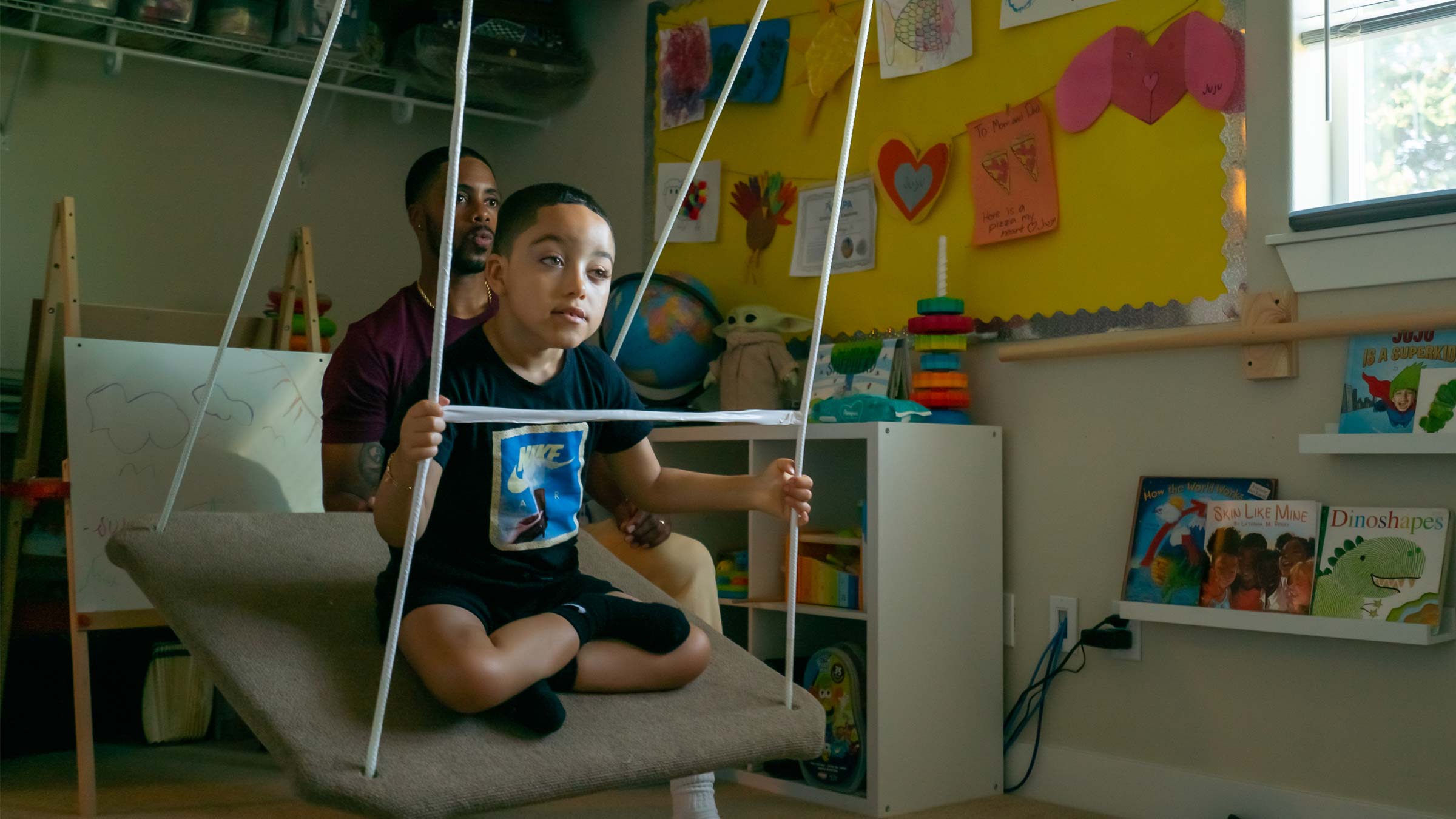 The toll on Shante and Jamell was extensive.
"The only way to get him out was to put him to sleep, and getting him to sleep was ridiculous," Jamell recalls. "He's clenched up tight and his muscles were always just stiff, and then he'd always throw up. A lot of sleepless nights."
"There were tons of family gatherings that we would miss at the last minute, because we'd be on our way to go somewhere and he'd go into a crisis, so we had to turn back around," Shante says. "That was our reality, and everyone knew."
But after years of struggling, hope for the Staggs and other parents of children suffering from AADC deficiency emerged in the form of an experimental gene therapy. A research team led by Krystof Bankiewicz, MD, PhD, developed a novel method of treating children with AADC deficiency, one that gives children many of the motor skills they were born without.
Gene therapy treatment proves life-changing
Dr. Bankiewicz, director of the Brain Health and Performance Center at The Ohio State University Wexner Medical Center and vice chair of Research at The Ohio State University College of Medicine, pioneered a method of gene therapy that allows patients to begin creating dopamine. This fuels their ability to control motor functions and experience emotions.
In this treatment, a newly created gene is injected into the patient's midbrain, where it imparts a new genetic code that reverses the effects of the missing enzyme, triggering the production of dopamine. This new code helps the body's cells begin performing normally.
Read how gene therapy is poised to revolutionize treatment of neurological disorders
Even though the treatment held great hope for JuJu, the Staggs were apprehensive before the surgery.
"I was an emotional wreck," Shante recalls of that October night in 2020. "I kept saying, 'I'm scared. I'm scared to do this.' Although life wasn't ideal for us for the first six years, I knew his life and I knew what to expect every single day.
"For him to have the surgery, I knew he was going to be a new kid. And that's scary to me."
Within a couple of months, that anxiety had turned to elation. JuJu's oculogyric crises stopped, and he began to gain control of some muscles.
Jamell recalls sitting JuJu down in front of the television several weeks after he had his surgery.
"We put pillows around him and he was doing his little wobble, but he wasn't falling back. We both sat on the couch together and thought 'This is crazy.' We had never had any alone time since he had been born.
"It was just a really cool moment."
Today, the Staggs are working with JuJu to help him walk independently, he's learning to eat on his own and he is working with speech therapists to improve his ability to communicate. His road ahead is long, but his parents are confident.
"It's like starting over, like a brand-new baby," Jamell says. "I feel like with time, anything's possible. I'll never put a limit on him."
They're quick to acknowledge their gratitude to Dr. Bankiewicz and Ohio State.
"He's like a superhero," Jamell says.
Transforming lives for people with brain and spine disorders
Learn more and schedule an appointment.
Expert care starts here