Health
A cold, the flu or COVID-19: What's the difference?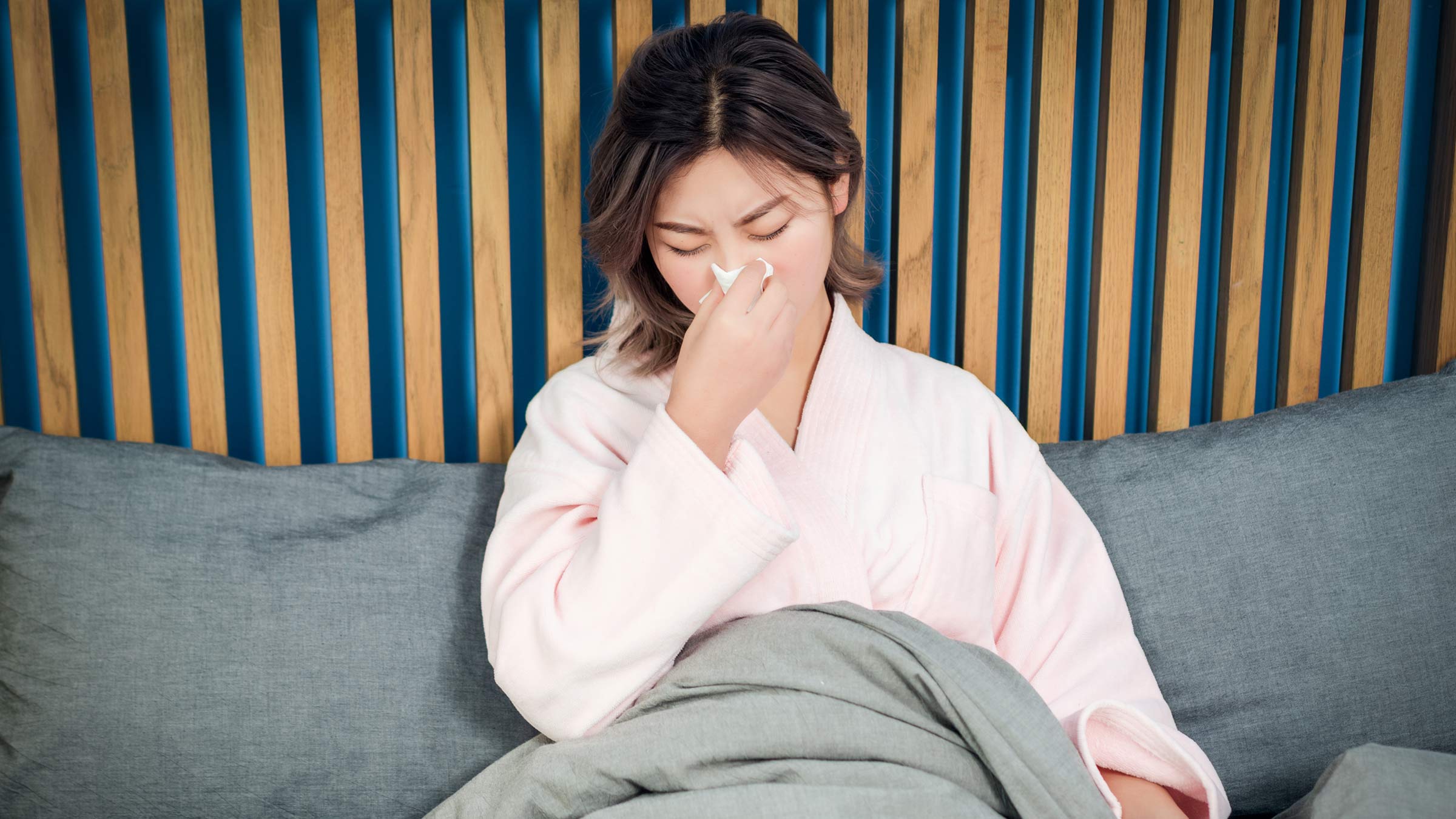 Since early 2020, millions of people around the world have been infected with the SARS-CoV-2 virus, which causes COVID-19 infection, but that's not all that's going around.
How can you tell the difference between COVID-19 and the common cold or the flu?
As colder fall air sets in and flu season inches closer, it's a question that many people will have difficulty answering.
Since the beginning of the pandemic, testing has become more readily available so more people are able to be tested for the virus. But at the first sign of a sniffle, should you call your primary care provider to obtain a test?
To ensure that testing continues to be available for those at the highest risk, make sure you know the difference between symptoms of COVID-19, the common cold and the flu.
If you believe you have symptoms and might be infected with COVID-19, it's best to be safe and get tested.
Symptoms of COVID-19 and influenza infection can overlap considerably. Additionally, how bad your symptoms are can be different from person to person. The severity of symptoms can vary, both with the flu and with COVID-19, though severe cases are more of a worry with COVID-19. Some people can have no symptoms at all (making them "asymptomatic"), while others have severe symptoms that require hospitalization.
That's why it's best to be tested if you think you might have COVID-19 — even if you have mild symptoms or no symptoms — so that you know what you're dealing with and can avoid spreading it to anyone else.
Coronavirus/COVID-19 symptoms
Fever or chills
Cough
Shortness of breath or difficulty breathing
Fatigue (tiredness)
Muscle or body aches
Headache
New loss of taste and/or smell
Influenza symptoms
Fever* or chills
Cough
Sore throat
Runny or stuff nose
Muscle or body aches
Headache
Fatigue (tiredness)
Vomiting and diarrhea in some people (this is more common in children than in adults)
*It's important to note that not everyone with flu will have a fever.
Know which foods to avoid when you have the flu
Common cold symptoms
Coughing
Sneezing
Headaches
Body aches
Sore throat
Stuffy or runny nose
Because each of these respiratory illnesses can overlap in terms of symptoms, the difference between them can't solely be based off of symptoms — if you have a concern, consider getting tested to know for sure.
If you've been diagnosed with COVID-19, the Centers for Disease Control recommends seeking medical attention for the following symptoms:
Difficulty breathing
Persistent pain or pressure in the chest
Confusion or inability to arouse
Bluish lips or face
Regardless of your symptoms, if you have any questions, call your primary care provider and they can help get you screened and guide you in the right direction. Continue to wear a mask and practice social distancing, frequent hand washing, disinfecting common surfaces and taking some time throughout the day to decompress and clear your mind.
We've come so far and we are still in this together.
Vaccines can save lives
Historically, vaccinations have been shown to save lives time and again. Although vaccinations aren't without their own risks, the benefit of getting vaccinated far outweighs the (often rare) complications that could possibly accompany them.
For more information, be sure to speak with trusted health care professionals who can help you interpret the information and data so that you can make an educated decision for you, your family and your community.
This blog post has been updated since its original publish date (April 8, 2020).
Ready to get vaccinated?
We have appointments available as early as today.
Schedule now