Health
Flu vs. COVID-19: How to tell the difference, and when it matters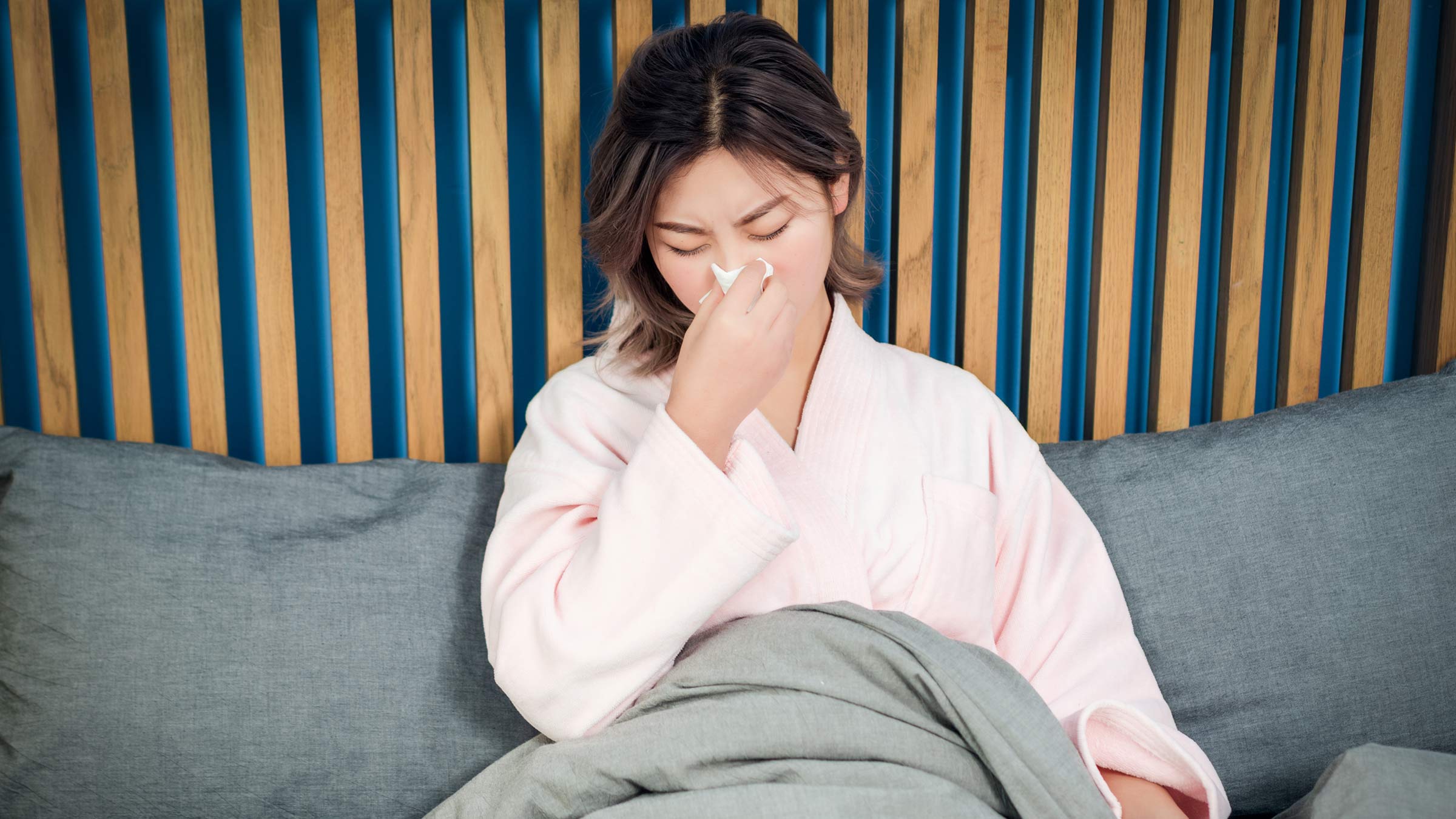 Since early 2020, millions of people around the world have been infected with the SARS-CoV-2 virus, which causes COVID-19 infection, but that's not all that's going around.
As colder fall air sets in and flu season inches closer, it's a question that many people will have difficulty answering.
One problem is that it's impossible to definitively diagnose flu or COVID-19 without a test.
How COVID-19 and the flu are similar
These respiratory viruses do have similarities:
Their infections can range from asymptomatic to fatal
For people in high-risk categories (certain age groups, immunocompromised or having certain underlying conditions), the sooner you get treatment for either the flu or COVID-19, the more effective that treatment will be
Immunization is the best protection from severe illness from the flu or COVID-19
Symptoms for both flu and COVID-19 include fever or chills, cough, sore throat, runny or stuffy nose, muscle or body aches, headaches, fatigue, and nausea, vomiting or diarrhea
If you're at high risk of developing severe disease and you develop any potential flu or COVID-19 symptoms, you should see a medical professional as quickly as possible for testing and potential treatment.
How COVID-19 and the flu are different
One COVID-19 symptom that we don't typically see with other common viruses is a new loss of taste or smell. However, this symptom has become less common with newer strains of the COVID-19 virus.
Most people with the flu have improvement in their symptoms in about a week, although it's not uncommon for some people to feel poorly for up to two weeks. With COVID-19, symptoms tend to linger longer. However, experiences vary widely from person to person, and if your symptoms are severe enough for hospitalization, of course some symptoms will be felt for much longer.
While any viral infection can cause chronic, ongoing symptoms, there seems to be a much higher percentage of people reporting chronic symptoms after being infected with COVID-19, often called long COVID or post-COVID conditions.
One of the biggest differences between COVID-19 and the flu is that influenza is still following a seasonal pattern, with the vast majority of cases occurring between October and March in the United States. New COVID-19 variants, on the other hand, are causing spikes in cases every few months. This can help medical professionals make some reasonable guesses based on recent local disease patterns.
A recently published surveillance study from the United Kingdom sought to describe and compare reported symptoms of the flu and COVID. It is important to keep in mind that this is a highly vaccinated population. Comparing the omicron sub-variants of COVID-19 to influenza, COVID patients were more likely to report fatigue than influenza patients (57-72% compared to 54%). Flu patients were more likely to report every other symptom they tracked, including sore throat, cough, runny nose, sneezing, fever and headache.
The most striking difference between the groups was in reporting fever. In flu patients, 74% reported fever compared to 14-19% of COVID patients. For most other symptoms, the numbers are much closer. For instance, 91% of flu patients had a cough, compared to 61-81% of COVID patients.
None of the symptoms they tracked were specific enough to either COVID-19 or Influenza to be able to diagnose either illness judging by symptoms alone.
When and how to test for flu or COVID-19
Since the beginning of the pandemic, testing has become more readily available so that more people are able to be tested for the virus. This even includes tests that have FDA authorization to be conducted at home without needing to see a medical professional. But at the first sign of a sniffle, should you be tested for COVID-19?
The main benefit to testing is that a firm diagnosis allows you to receive appropriate testing. The CDC guidance for prescribers says that Paxlovid (the oral, antiviral COVID-19 treatment) should be considered in any patient with mild to moderate symptoms who has at least one risk factor. Risk factors include age over 50, not receiving any COVID-19 vaccinations, and a long list of medical conditions such as obesity, chronic kidney disease, chronic lung disease, heart disease and diabetes.
Similarly, the CDC recommends that oral antiviral medication for influenza be considered if the patient is above 65, a young child, pregnant, or has a complicating medical condition, similar to the list for COVID-19.
Both of these treatments are more effective the sooner they're taken. This would argue in favor of getting tested even with very mild symptoms. However, if you are young, healthy, and vaccinated you may not need antiviral treatment, particularly if your symptoms are very mild. In this case, getting tested may not be particularly beneficial. It's worth having a discussion about your risk with your primary care provider before you get symptoms.
Fortunately, testing for both COVID-19 and the flu has become more widespread. Primary care offices, pharmacies, health departments, urgent cares and emergency departments commonly perform this testing and can often provide results within minutes to hours. It's worthwhile to call ahead to your local health facility to make sure that they offer the testing and that they have supplies available.
COVID-19 home tests are also widely available. Some are covered by certain health insurance carriers, and others can be purchased with money from a health savings account.
When to see a primary care provider, urgent care or emergency department for the flu
Is it just a common cold?
COVID-19 and the flu share many symptoms with common cold viruses, though cold symptoms often are less severe:
Coughing
Sneezing
Headaches
Body aches
Sore throat
Stuffy or runny nose
Because each of these respiratory illnesses can overlap in terms of symptoms, we can't accurately clinically diagnose one over another without testing. If you have a concern, consider getting tested to know for sure.
RSV has cold-like symptoms but poses risks for older adults and young kids
If you've been diagnosed with COVID-19, the Centers for Disease Control recommends seeking immediate medical attention for the following symptoms:
Difficulty breathing
Persistent pain or pressure in the chest
Confusion or inability to arouse
Bluish lips or face
Regardless of your symptoms, if you have any questions, call your primary care provider and they can help get you screened and guide you in the right direction. Continue to wear a mask and practice social distancing if you're sick (no matter the specific cause), wash your hands frequently, disinfect common surfaces and avoid going in to work or school.
Vaccines can save lives
Historically, vaccinations have been shown to save lives time and again. Although vaccinations aren't without their own risks, the benefit of getting vaccinated far outweighs the (often rare) complications that could possibly accompany them. And while it may seem redundant to get a new flu shot or updated COVID-19 shot each year, this is the best way to prevent illness. The vaccines are slightly modified each year to target the most dominant strains of the viruses. In other words, last year's COVID-19 shot may protect you from serious illness, but this year's vaccine aims to also keep you from getting sick from COVID at all.
'Do I really need a flu shot?' and other flu vaccine questions answered
For more information, be sure to speak with trusted health care professionals who can help you interpret the information and data so that you can make an educated decision for you, your family and your community.
Annual flu vaccines are recommended for everyone 6 months and older, with rare exceptions.
Learn how to get yours